Are you tired of living in your traditional home or tiny apartment? Would you rather live in a spacious, luxurious, unique home with a beautiful view?
They're called "Shipping Container Homes," and it's the future of housing. But, wouldn't you know it? They're already here.
Once I tell you how to get yourself a shipping container home, you won't want to go back to living in a cramped apartment or boring traditional house ever again. You'll also learn why shipping container homes are the perfect solution for anyone who wants to live in a luxurious, unique environment.
What are luxury shipping container homes?
Most people associate shipping containers with cheap storage units or how packages get shipped overseas. But, if you're willing to spend a little extra money, you can build your home from a shipping container. These homes are called luxury shipping container homes, and they offer a blend of uniqueness, style, and affordability that makes people fall in love.
They build these alternate living spaces in various sizes, ranging from small studio apartments to large family houses. The size of the home depends on the amount of space inside the shipping container. These homes include living rooms, bedrooms, kitchens, bathrooms, and other amenities.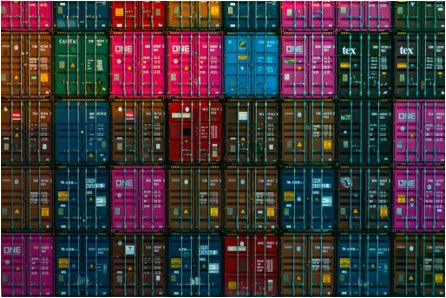 What are the benefits of these homes?
There are several benefits to building a luxury shipping container home. For starters, shipping containers are incredibly durable. They can withstand extreme weather and are ideal for any climate. In addition, they're very versatile—you can customize these homes to suit your needs and lifestyle. For example, you can easily add a pool, deck, or outdoor kitchen to give your home the perfect vibe. And finally, they're affordable. Shipping containers cost less than traditional buildings, making them an attractive option for anyone who wants to save money while still having a nice place to live.
Shipping container homes are often environmentally friendly. They require less energy to heat and cool than traditional homes and are typically constructed from recycled materials. In addition, they're much easier to maintain than conventional homes.
What are some drawbacks of shipping container homes?
1. Shipping containers aren't always environmentally friendly.
Some people say that converting used containers into homes is a great way to recycle them, but others don't want to do that. Used shipping containers are often more eco-friendly than new ones. However, used containers can be damaged while transporting goods or may have a history of transporting hazardous materials. Some of these factors make repurposed containers less ideal than others for some potential container homeowners.
2. Getting permits can be challenging.
It isn't easy to get building permits for a shipping container house in some locations. However, there are several locations in the U.S. where shipping container houses can be used. Contact your local city planning office to get more information about building codes and zoning regulations regarding container housing.
3. These homes may need structural reinforcements.
Steel storage containers are durable but can be modified to create a less sturdy container. For example, if you cut holes for doors or large windows.
Shipping containers can withstand most weather situations, but it's recommended to have your home inspected by an expert to make sure it can withstand the weather in your area or if it needs further structural reinforcement.
4. Modern appliances can be complicated.
Unless you plan to be completely self-reliant, you'll need to find a reliable electrician familiar with shipping container architecture to create and install custom electrical setups. You'll also need to hire a contractor to install plumbing. Finally, if your location doesn't have electricity access, you might need to hire a contractor who can install alternative energy sources.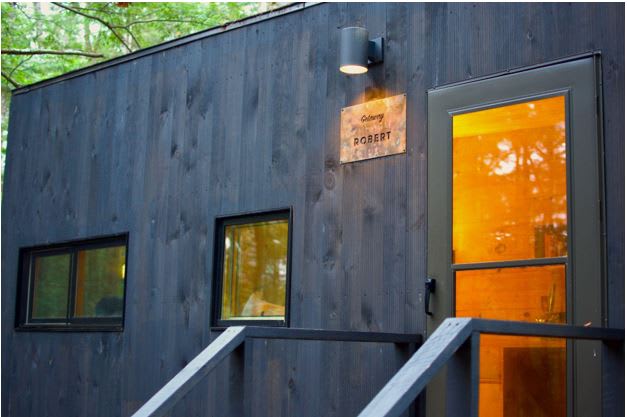 How versatile can these homes be?
Shipping containers are versatile, durable, and more affordable than a traditional home. These qualities are perfect for building a unique home that will make all your friends jealous. However, many people aren't aware of just how much potential shipping container homes offer and how luxurious they can be.
While they build kitchens into traditional houses, they are also easy to create in shipping container homes. Like a conventional kitchen, you can customize your kitchen in many ways. If you can dream it, you can have it built into your container home.
Using a design app to find a contractor will make the process easier. Workers and homeowners have a clear picture of how much a project will cost and take. So many remodelers get their leads by signing up with directories like Houzz Pro. This process makes it easy for contractors and homeowners to find each other through a trusted middle party.
Other amenities in shipping containers include bathrooms, bedrooms, living rooms, offices, garages, and even a pool. These homes can be customized to meet the needs of any family.
For example, a family with young children might choose to build a bedroom and bathroom inside the shipping container. Meanwhile, a hardworking couple who wants to retire early could opt to construct a massive office space and a pool or deck with a fire pit to relax after work.
Regardless of the specific design, shipping containers provide endless possibilities for homeowners.
Where will you live in your shipping container home?
Shipping container homes are becoming increasingly popular as more people look to build their own unique dream homes. However, many people wonder where they will live in these homes. While shipping containers are not typical living spaces, they can still provide room for the entire family.
Some shipping container homes are in urban areas where land is scarce. As a result, these homes are smaller than traditional houses. But if you're interested in creating a larger shipping container home, you might move somewhere rural. Besides providing ample space outside for a large family, rural areas typically offer beautiful scenery and less noise pollution.
Of course, whether you choose to move to a city or the country depends on your preferences. Some people prefer the hustle and bustle of big cities, while others enjoy the quiet solitude of the countryside. Either way, shipping container homes are a viable option for anyone who wants to build their own dream house.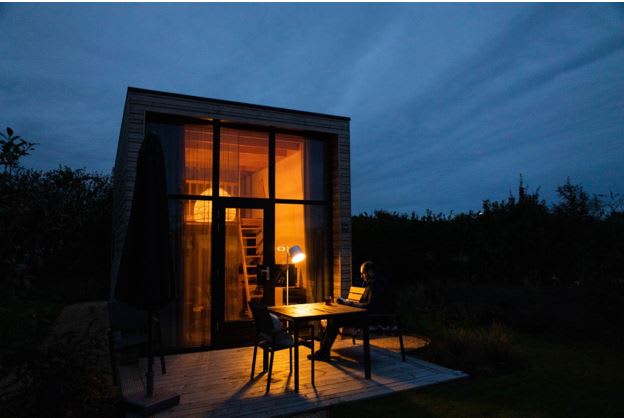 Can real estate investors make money with shipping container homes?
Real estate investors love shipping containers because they're flexible and easy to build. But can they make money with these structures? In short, yes.
Shipping containers are perfect for real estate investors who want to create income properties without putting down a large amount of cash. They usually build these homes from used shipping containers, which are inexpensive to purchase and easy to move.
Investors save money instead of hiring home builders to build a traditional house. Then, once the shipping container home is complete, they can rent it out to tenants or flip it for a profit.
Travelers using vacation websites are looking for unique experiences. For example, many investors enjoy profits generated by renting their luxury shipping container homes online through these services.
Here are a few examples of luxury shipping container homes being rented online:
● Joshua Tree Desert Dream Shipping Container Suite
● Shipping Container Home With Pool
● Envase Casa Container House
● Shipping Containers w/ Ocean Views and Country Air
Try before you buy or build. Are you on the fence about buying or building a luxury container home? Then, use nightly rental services to try one out for a weekend (or longer) with your spouse or friends. You'll find out if it's a suitable investment for you, and if it's not, at least you got a vacation out of it.
Summary
In conclusion, we hope you enjoyed reading our article on luxury shipping home containers. We've tried to cover everything you need to know about these shipping containers. They're durable, versatile, eco-friendly, and can be an investment. However, they come with drawbacks, such as getting proper permits. If you can get through those hurdles, living in a shipping container home allows you to customize your space however you want, making it perfect for anyone who wants to create a unique luxury lifestyle.