If you're looking for the best ice cream in LA, look no further. Here's a list of our favorite spots, plus you can check out the Yelp Collection link below!
Ice Cream Shops Near Calabasas
From classic 100-year-old institutions to pop-up projects that have recently become full-time dessert shops, these are the best places to get your ice cream fix. There's something for everyone on this list: soft serve, gelato, or sorbet. So next time you're craving something sweet, head to one of these nearby ice cream shops and indulge yourself. You won't regret it.
Jeni's is a popular ice cream company well-known for its creativity and delicious taste. The company was founded by Jeni Britton, and over the past 20 years, she has perfected a unique recipe that gives the ice cream a smooth texture and buttercream body. The company's mission is to make better ice creams and bring people together. Jeni's offers a wide variety of flavors inspired by things like art, history, and pop culture. The company prides itself on using only the highest quality ingredients, and all of their ice creams are made completely from scratch. Thanks to its delicious taste and innovative flavors, Jeni's has become one of the most popular ice cream brands in the world and is our personal favorite in Calabasas!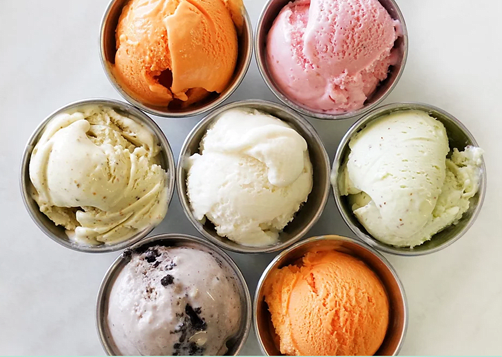 POPS Artisinal Creamery is a 6th generation ice cream company that takes inspiration from family recipes and diverse LA culture to create a wide arrange of flavors. The company is owned by Marthin Ken, whose roots trace back to Belize, where his family owned a bodega called the Rainbow Saloon. Some of the signature flavors from the Rainbow Saloon, like Kriol Sweet Corn and Soursop, are still made in-store today. Today, some of Marthin's family members still live in Corozal, Belize, and run an ice cream shop there called Vamps Homemade Ice Cream. Others sell ice cream around town on bicycles. The company takes pride in its unique flavors, many of which feature exotic fruits, traditional favorites, and local farm fresh ingredients.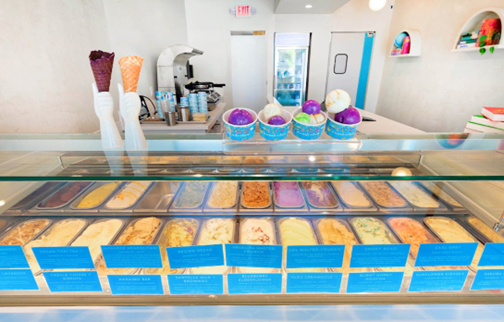 Wanderlust Creamery is known for its inventive and delicious ice cream flavors. Owner Adrienne Borlongan draws inspiration for her creations from her travels around the world. Some of the most popular flavors include ube malted crunch, White Rabbit, and Vietnamese rocky road. These unique combinations are precisely formulated to ensure a creamy texture that's light on the palate. Whether made with 100% organic milk from Straus Family Creamery or dairy-free, all of Wanderlust's ice creams are of the highest quality. So next time you're looking for something a little out of the ordinary, be sure to give Wanderlust Creamery a try! You won't be disappointed.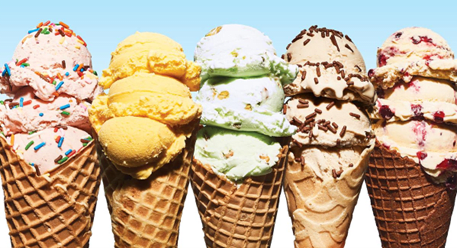 Malibu Yogurt and Ice Cream is a local favorite in Malibu, California, known for its world-famous BU-YO Frozen Yogurt, super-premium Ice Cream, and other delicious treats. For over 30 years, they've been serving up mouth-watering frozen concoctions to locals and visitors alike. Their cafe beach house is the perfect place to relax and indulge, with 16 rotating flavors of Frozen Yogurt, Ice Cream, Shakes, Smoothies, Ice Cream Cookies, 40 selections of Fruit and Chopped Candy toppings, Yummy Homemade Cookies, and much more! In addition to their delicious food offerings, their cafe beach house is also a comfortable and inviting space to ''hang out'', with teak furniture, an entertainment center, sidewalk bistro, misting system, and super-friendly staff. Whether you're in the mood for a refreshing frozen yogurt on a hot day or a rich and creamy ice cream cone after a long night out, Malibu Yogurt and Ice Cream is sure to satisfy your sweet tooth.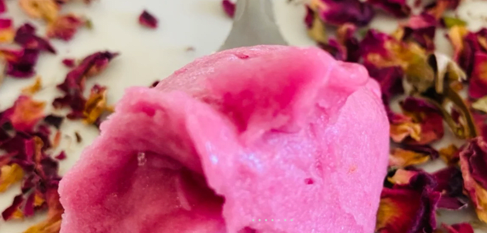 Le Café de la Plage is a must-visit spot when in Malibu. The owners traded in the perfumed fields of Provence for the stunning Point Dume bluffs, and their dairy (and nondairy) scoops are some of the best you'll find. The Lychee, rose, fresh fig, pineapple, and basil flavor combinations are all out-of-this-world delicious. cream y delights aside, if you stop in for breakfast (they're open from 8 a.m.), you'll be treated to fresh bread and pastries straight from the Gjusta oven—all the tastiness minus the long line. Trust us; this place is worth seeking out when you're craving something sweet in Malibu.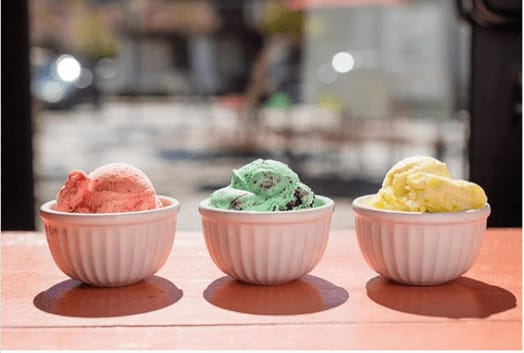 Tifa Chocolate & Gelato is a unique dessert café that offers classic and traditional gelato flavors with a fresh twist. The moment you enter, you are greeted with a homey feeling that makes you feel instantly welcome. The service includes a blend of handcrafted gelato flavors and fresh ingredients to achieve an authentic flavor. In addition, the café offers an assortment of artisan chocolate bars from around the world, as well as its own unique truffles, bon-bons, caramels, and nut clusters. The pastries, espresso, and cold brew are also made fresh daily. Whether you're looking for a quick snack or a leisurely dessert, Tifa Chocolate & Gelato is the perfect place to satisfy your sweet tooth.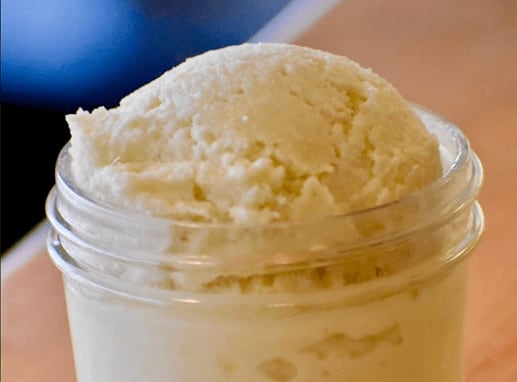 Little Calf Creamery and Cafe is a local ice cream shop that specializes in artisan ice cream and sorbets. The ice cream is made on premises in small batches, with a variety of flavors that change seasonally. In addition to ice cream, the cafe also serves salads, sandwiches, soups, and burgers. All of the food is made fresh using locally sourced ingredients. The cafe has a cozy atmosphere, with an outdoor patio that is perfect for enjoying a summer day. Little Calf Creamery and Cafe is the perfect place to enjoy a delicious meal or treat yourself to a scoop of ice cream.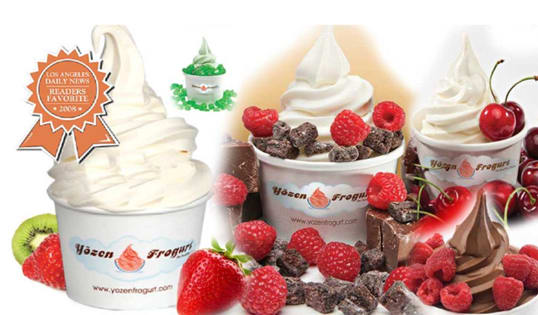 Yozen Frogurt is a frogurt shop that was opened in 2007 by owners Reed and Karin Kennedy. Yozen Frogurt offers a variety of frozen yogurt flavors, as well as custom flavors upon request. The shop is known for its Vanillekipfer'l cookies, which are crumbly vanilla cookies. Karin Kennedy, originally from Germany, is the owner and creator of Yozen Frogurt. She is a former nurse and created the shop with her husband Reed. Together, they have created over 70 custom flavors of frozen yogurt. Karin loves coming up with new flavors and enjoys creating custom flavors for her customers. If you are looking for a delicious and healthy treat, Yozen Frogurt is the perfect place for you!

As any ice cream lover knows, soft serve is one of the most delicious and versatile desserts out there. Magpies Softserve is a scratch recipe soft serve dessert shop that takes this versatile treat to the next level. They make their soft serve mix and all toppings in-house, using only the finest ingredients. This allows them to create unique flavors that are delicious and visually stunning. Their goal is to expand the flavors of typical soft serve ice cream beyond the traditional vanilla and chocolate by creating new and exciting flavors that inspire customers to think outside the box. They believe that ice cream should be fun, exciting, and above all, delicious. See for yourself what makes Magpies Softserve so special.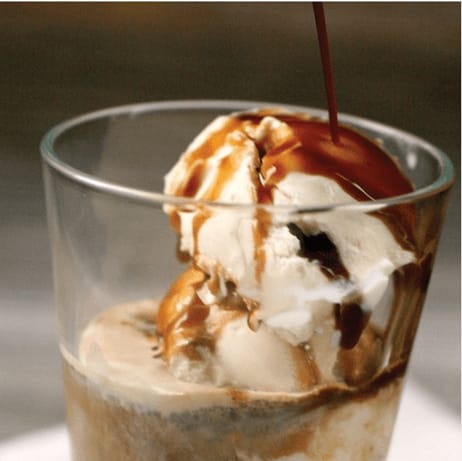 At Tang & Java, they strive to provide their customers with the best gelato and coffee experience in Los Angeles. It all starts with their unique recipes, and they use only the highest quality and freshest ingredients possible. All of their gelatos are handmade in-house with absolutely no artificial flavors. Their coffee beans are roasted locally just for them, giving them the best taste of coffee possible. So come by, say hi, and enjoy! Some of their more popular gelato flavors include rice (their nod to the first ice cream ever created), chocolate (made with 92% cacao chocolate), Madagascar bourbon vanilla, yogurt with passion fruit, ceremonial matcha, and a Filipino yam called ube. The list goes on and on, and they are always adding new flavors!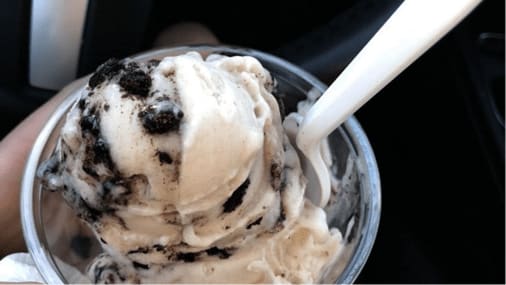 Cup & Cone Ice Cream is committed to making delicious ice cream using the freshest ingredients sourced from local markets. They make small batches of ice cream daily in the store, so you can always be sure you're getting a fresh scoop. Our seasonal old-fashioned flavors are what they specialize in, so you can enjoy your favorite flavor all year round. Stop by today and try one of their delicious ice cream flavors!
Frontgate is the future of real estate, having created a streamlined, tech-savvy, and personalized experience for buyers and sellers. From selection to service, the team's operational excellence is unmistakable, and they guide their clients with a friendly, casual approach that epitomizes the California lifestyle.
Dana, Jeff, and the Frontgate team consistently advise a wide range of influential buyers and sellers in a manner and style that has earned them recognition on a national level. Are you ready to discuss your home buying or selling options? Contact the team at Frontgate Real Estate today!