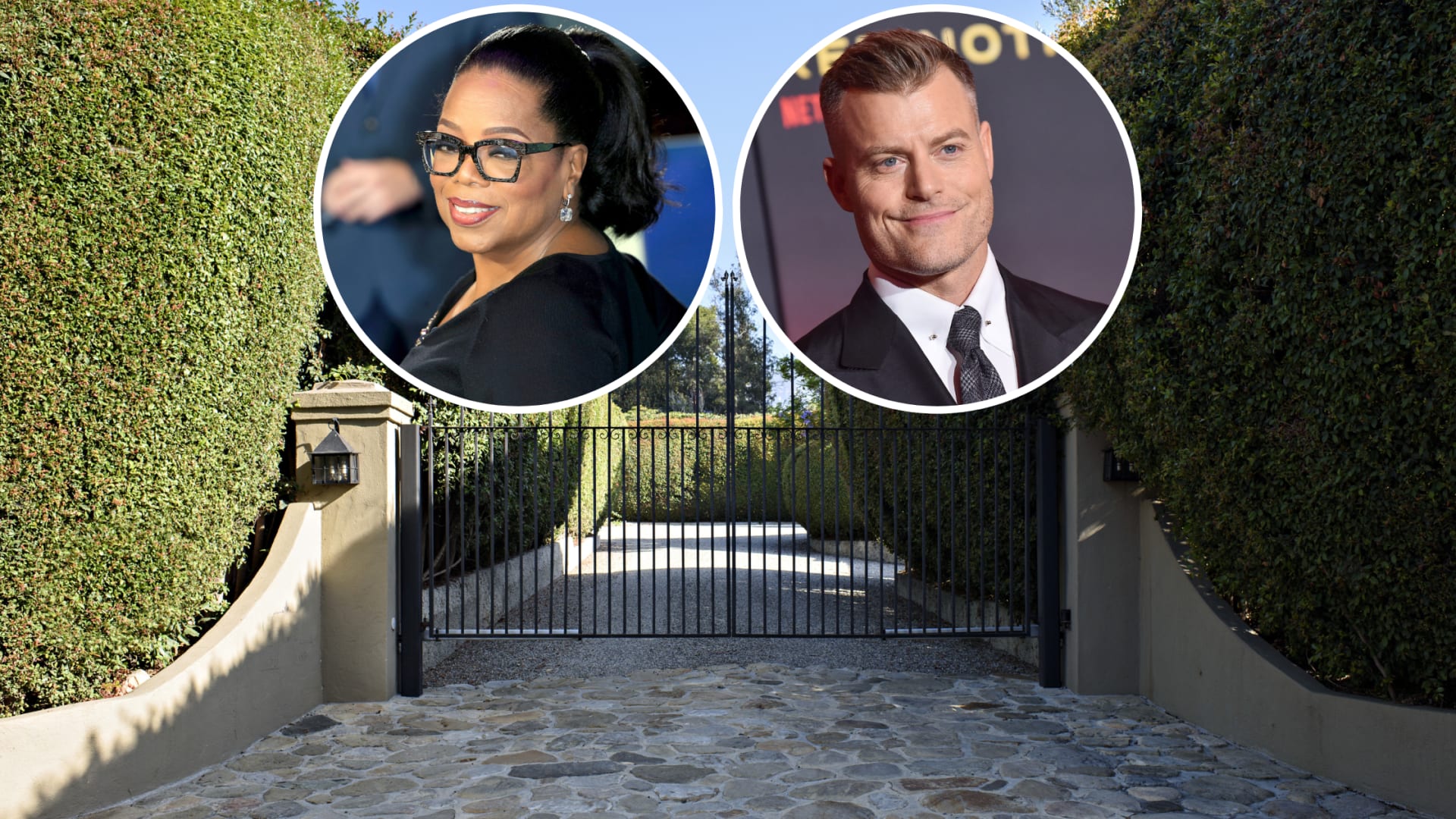 Oprah Winfrey has made her primary residence at the expansive "Promised Land" estate, a sprawling 66-acre property in prestigious Montecito. However, Winfrey has also acquired other properties in the surrounding area, including a ranch directly across from "Promised Land," which was recently sold to a prominent figure in the entertainment industry.
The off-market transaction was first reported by Siteline Santa Barbara and amounted to approximately $14.3 million. The buyer is Rawson Marshall Thurber, a Hollywood film producer-director with credits that include "Red Notice," "Dodgeball: A True Underdog Story," and "We're the Millers." Thurber is set to direct the highly anticipated "Dungeons & Dragons" live-action series for Paramount+.
As the sale was conducted off-market, there are hardly any house photos or specifics available. However, tax records indicate that Oprah Winfrey purchased the property for $7 million in 2005, despite never taking up residence there. The property spans 5.6 acres and comprises a modest ranch-style house that spans slightly over 3,000 square feet and features four bedrooms and four bathrooms. While a significant portion of the land seems to consist of barren dirt, the property also boasts amenities such as a grassy lawn, swimming pool, and full-size tennis court.
Situated in the coveted Hedgerow district of Montecito, the property is among the esteemed neighborhood's most charming lots. Notable individuals such as Ellen DeGeneres, Ariana Grande, and Larry David have previously resided in the area. The entire 5.6-acre lot is enclosed by mature hedges that offer complete privacy, shielding the estate from public view. However, from within the premises, the compound likely affords breathtaking panoramas of the stunning Santa Ynez Mountains.
Real estate enthusiasts may be aware of Thurber's affinity for expensive properties. In the past year, he purchased a Hollywood Hills mansion from "Law & Order" star Chris Meloni for nearly $6 million. The 1916 estate, previously owned by TV icons Ozzie and Harriet Nelson, is now Thurber and his wife Sarah's primary residence.
Regarding Winfrey, the real estate tycoon has recently sold another Montecito property for $14 million to Jennifer Aniston. Nevertheless, she maintains ownership of several properties, including various homes in the Montecito region. In addition, Winfrey possesses considerable real estate investments in Colorado, Tennessee, and Washington State, and has now gained control of about 1,000 acres of land on the Hawaiian island of Maui.