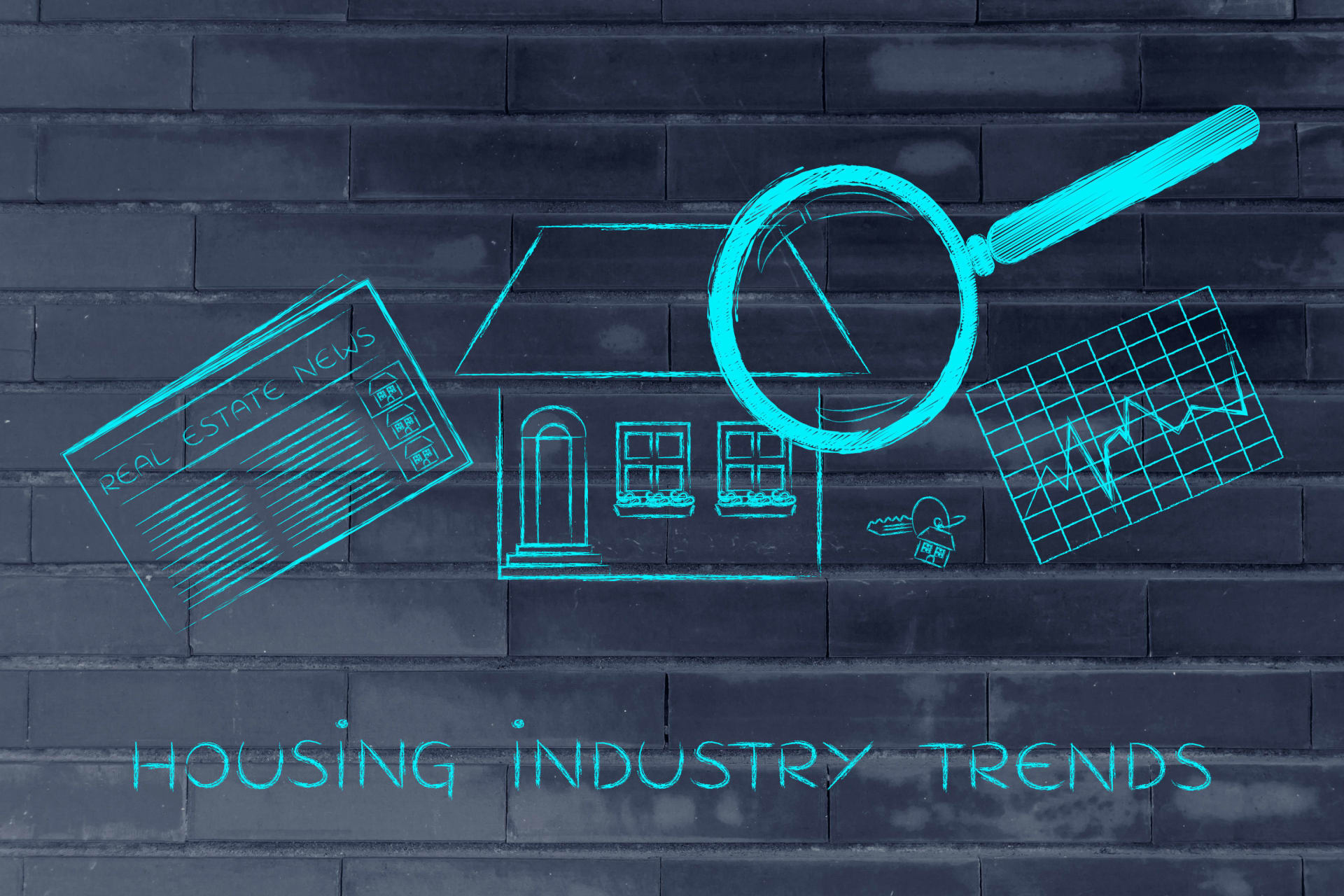 It's no secret that the U.S. housing market is undergoing a recalibration. We are adjusting from the crazy bidding wars and extremely high home values we've seen the last few years, to an arguably steadier market. This may leave you wondering, what impact does this market change have on homebuyers and sellers? Look no further for our expert insight into the answer to this question.
Wondering how the market will impact buyers and sellers because you are wanting to sell your home? Learn how you can sell your property as is, and how much money it will take to build a brand-new dream home!
Navigating a shifting market can feel tricky. We are dealing with leveled-off sale prices, rising mortgage interest rates, and financial pressures on buyers from high inflation rates.
What we expect
It's expected as we round out 2022 and head into 2023 that high inflation rates, recession talk, and increased mortgage rates should lower the home sale values. However, this isn't necessarily true in cities where demand remains high. Research your specific local market to better understand how this could affect your home value.
We've already seen a slight dip in home sale prices across the U.S. and this is expected to continue in most areas, making that an appealing aspect to home buyers. On the flip side, for buyers, the interest rates are expected to continue to climb.
Economic aspects that should be watched as they drive the real estate market include:
Population growth in your area
Home inventory levels
Mortgage rates
Interest rates
It is worth noting that the increased interest rates aren't as bad as they may seem. We saw record-low interest rates when the pandemic began. This was the government's effort to not completely slow the real estate market during uncertain times.
Rates are currently climbing but remain much lower than the record highs we have seen in the past. Another note on mortgage rates is that they can always be refinanced at a later time. Remember the phrase, "Marry the house, date the rate." Meaning, you shouldn't let mortgage rates determine whether you decide to purchase a home because they can always be changed once the market has another shift.
Sellers
If you're considering selling your home during the current market, know that the high, over-asking price values are slowing down. This means you shouldn't expect booming bidding wars and buyers lining up outside to take a look at your property. That said, buyer demand will slow due to higher interest rates. This is all relative to your local market and specific housing needs in your area.
Buyers
Buyers in today's market should be aware of the rising interest rates and should expect less competition when purchasing a property. There will be more opportunities to get under contract at a more reasonable price. If your area is a lower-demand location, expect more affordable home prices.
We hope you feel enlightened and educated regarding our current real estate market and how it pertains to you as a home buyer or seller.
Are you looking for a luxury estate to call home? Frontgate is the future of real estate, having created a streamlined, tech-savvy, personalized experience for buyers and sellers. From selection to service, the team's operational excellence is unmistakable, and they guide their clients with a friendly, casual approach. View our recent listings here.