Ready to dream big? Check out some of the most lavish properties currently for sale, originally sourced via JamesEdition, from the 15-bedroom Ocean Castle in the Hamptons to a 13-bedroom palace in Cote d'Azur.
Investing in a sprawling estate is not just an opportunity for the ultra-wealthy, it's also one of life's great luxuries. Stately homes and famous properties can be found across this country but there are many private residences listed that offer opulence on par with anything you'll find at these larger mansions - from 8 bedroom estates to 17+ bedroom manor houses!
Some of the most impressive private residences in existence can be found on this list. The JamesEdition range offers 8-17 bedroom mega-mansions, plus one 46 room Italian castle for those who want their ultimate luxury living experience!
15 Largest Mansions in the World for Sale
What's the Biggest Mansion in The World? It depends on your definition of 'mansion'. Below are some currently available properties that could be perfect for you!
Location: Unica, Los Angeles, USA | 8 beds, 21 baths | Price: $78,000,000
Imagine a space with floor-to-ceiling windows that offer unparalleled views of the Spanish-style villa and its lush green surroundings. This is what you will find at UNICA, an exceptional private estate where luxury meets elegance in every corner!
View more properties for sale in Los Angeles.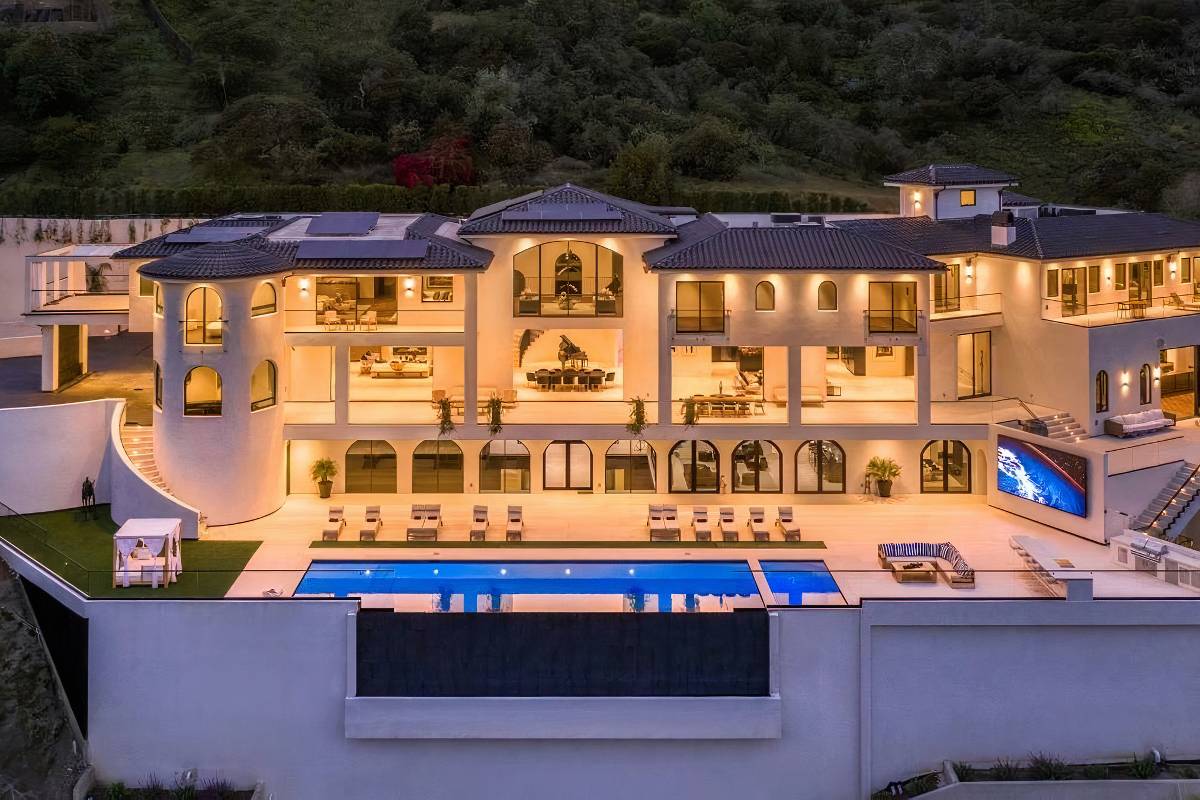 Location: The Azria Estate, Los Angeles, USA | 17 beds, 25 baths | Price: $75,000,000
The Azria Estate, designed by architect Paul Williams, is one estate that will take you back in time with its beautiful architecture and luxurious interior design. This modern, fresh feel combines the elements of 1930s glamour to create an unforgettable experience for visitors everywhere!
View more properties for sale in Los Angeles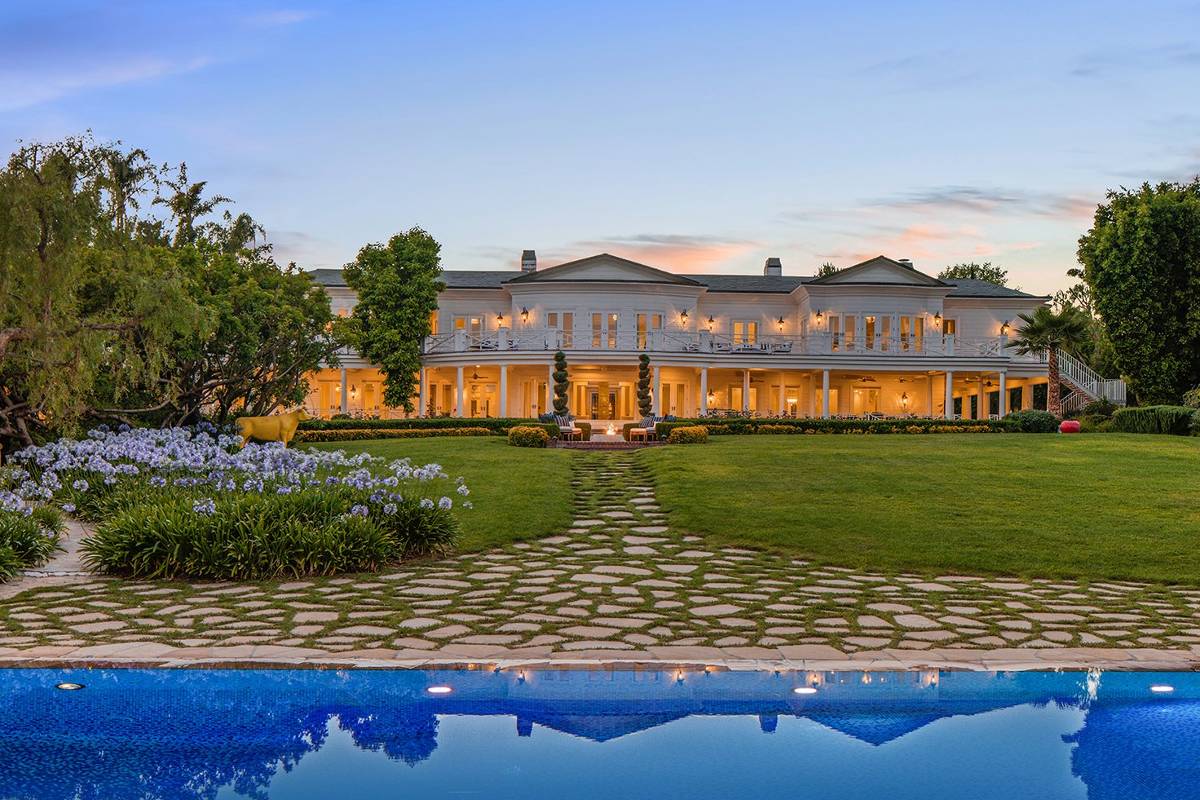 Location: Ocean Castle, Southampton, USA | 15 beds, 12 baths | Price: $75,000,000
You'll feel like you've walked into a dream when entering the doors of Ocean Castle. The 30 rooms are exceptionally styled and include everything from luxurious yet traditional amenities to pristine white sand beaches on an oceanfront property that offers it all - just what every visitor needs!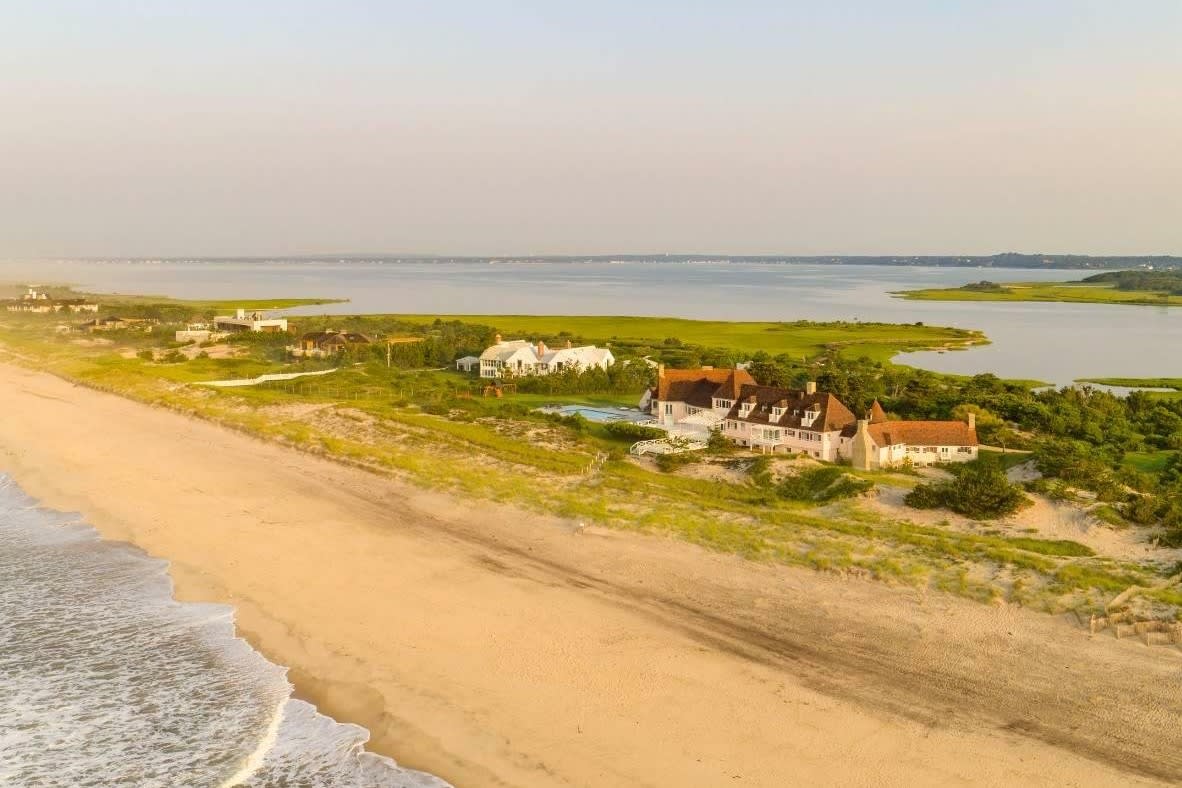 Location: The Cielo Estate in Beverly Hills, USA | 9 beds, 18 baths | Price: $69,995,000
Step into the world of luxury - a private estate in Beverly Hills with 21,000 square feet and 3.6 acres! The Cielo Estate is an Andalusian-inspired architectural wonder that has been designed to perfection; every element from its architecture down can be yours.
View more properties in California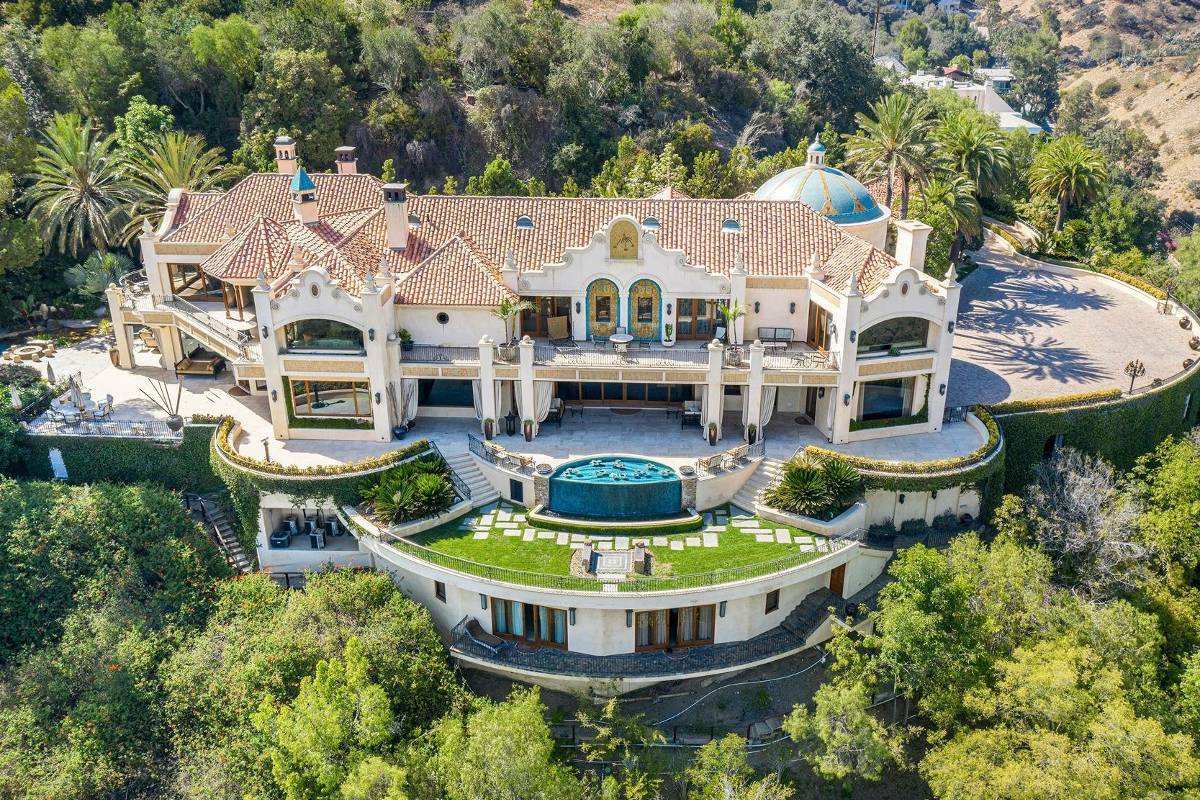 Location: 973 Fifth Avenue in NYC, USA | 9 beds, 13 baths | Price: $80,000,000
The chance to own an elegant piece of history is waiting for you on New York's finest block, 5th Avenue. The only spot where high-rise apartment buildings are not allowed and this property has been designed by one of America's most revered architecture firms McKim Meade & White with many original features still in place making it sought after among buyers!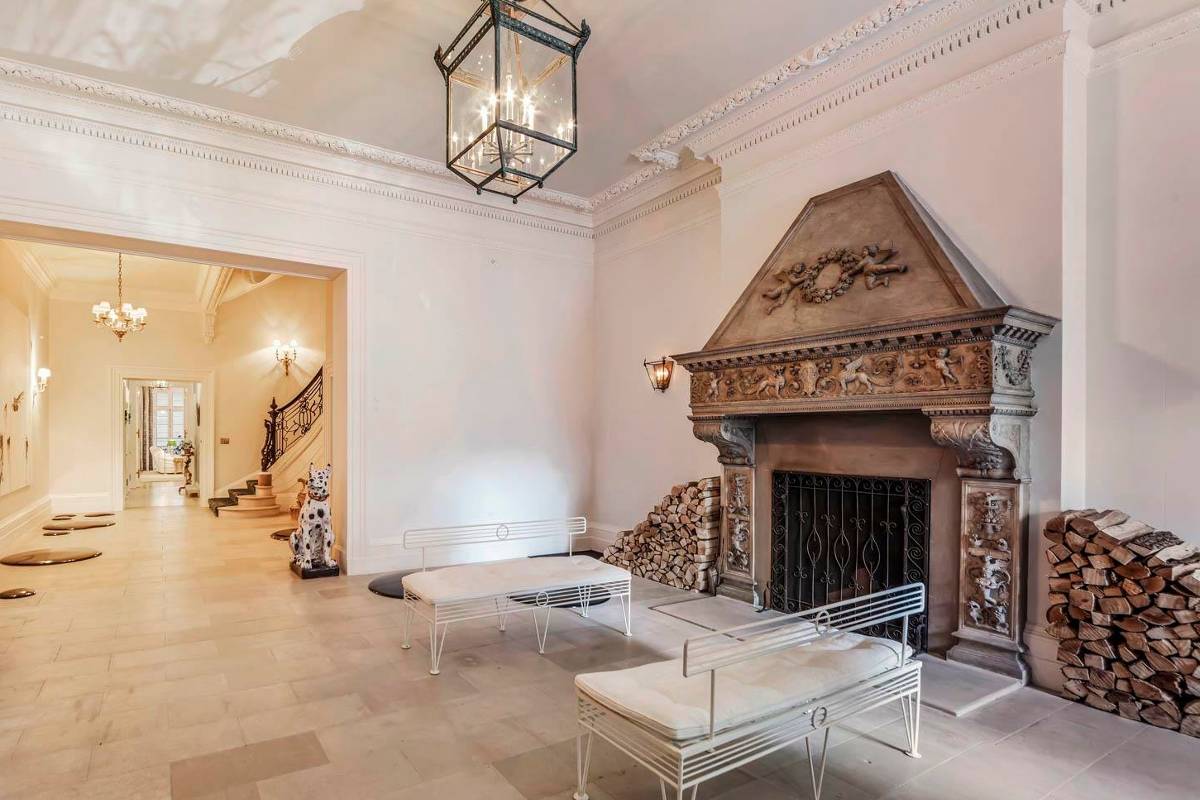 Location: Villa Alang Alang in Cannes, France | 9 beds, 9 baths | Price: on request
Nestled into the hills above Cannes, Villa Alang Alang is a hidden gem. The property's spacious and beautifully designed rooms ensure every desire will be catered to with 13Km2 of manicured gardens for you to explore!
Location: La Palais Vénitien in Cannes, France | 9 beds, 12 baths | Price: $125,854,000
The architecture of Venice and Byzantium is brought to life in this palatial home. With an opulent design, La Palais Vénitien offers luxurious features such as a private lake with tennis courts and a large outdoor pool that make it one-of-a-kind on our list!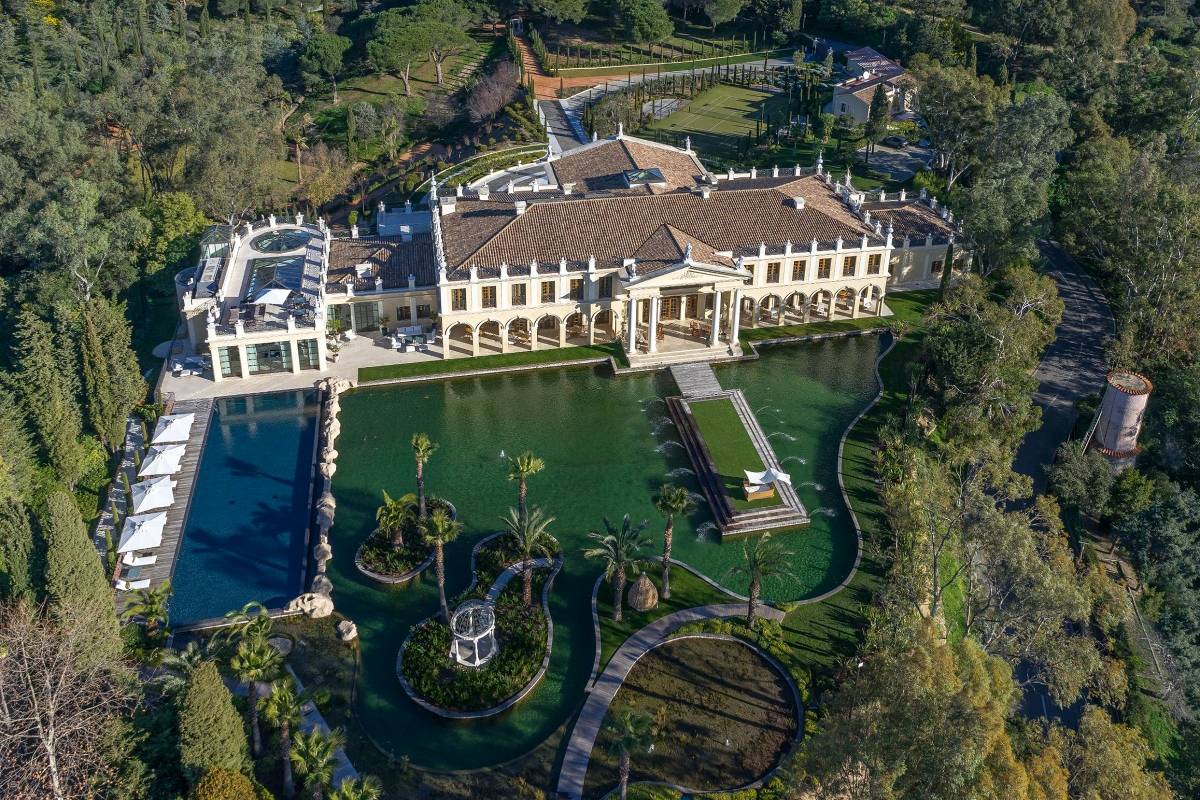 Location: Villa in Theoule-Sur-Mer, France | 13 beds, 13 baths | Price: $40,903,000
Who wouldn't want to live their life surrounded by such stunning views? The Villa in Theoule-Sur-Mer has an estate that is complete with 6 private acres, 8 garages, and even a petrol station. The views from this large French villa are the top-selling point. Spot the Alps in the background as well as enjoy direct views of the Bay of Cannes, it appears the Villa appears to merge into Esterel Mountains themselves!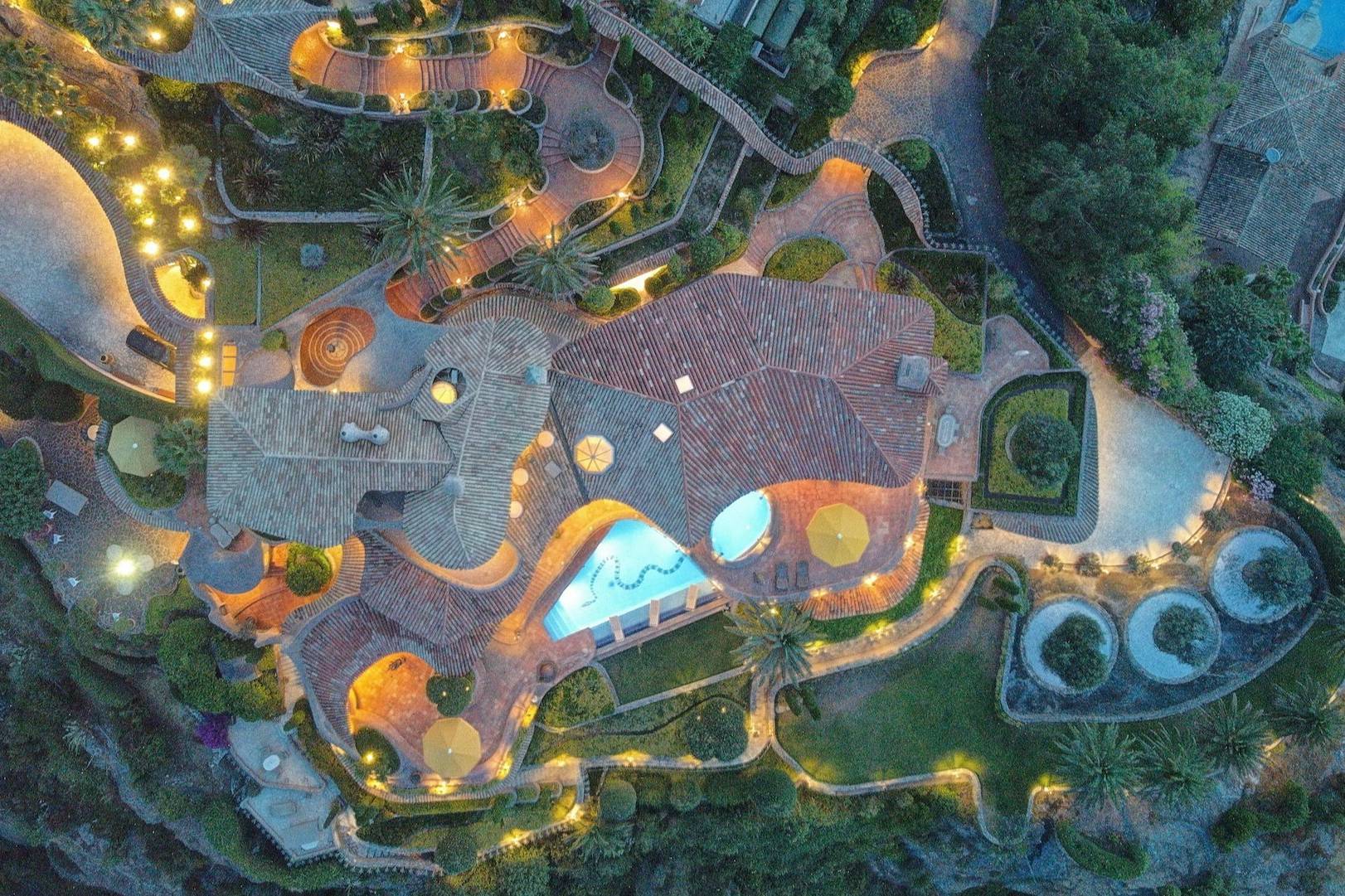 Location: Costa Smeralda Villa in Sardinia, Italy | 9 beds, 12 baths | Price: on request
This beautiful villa offers a refined and authentic Italian experience. The contemporary design is refreshing, while the amenities on-site include an elegant pool with wine cellar access as well as a private home cinema room that is sure to entertain any guest!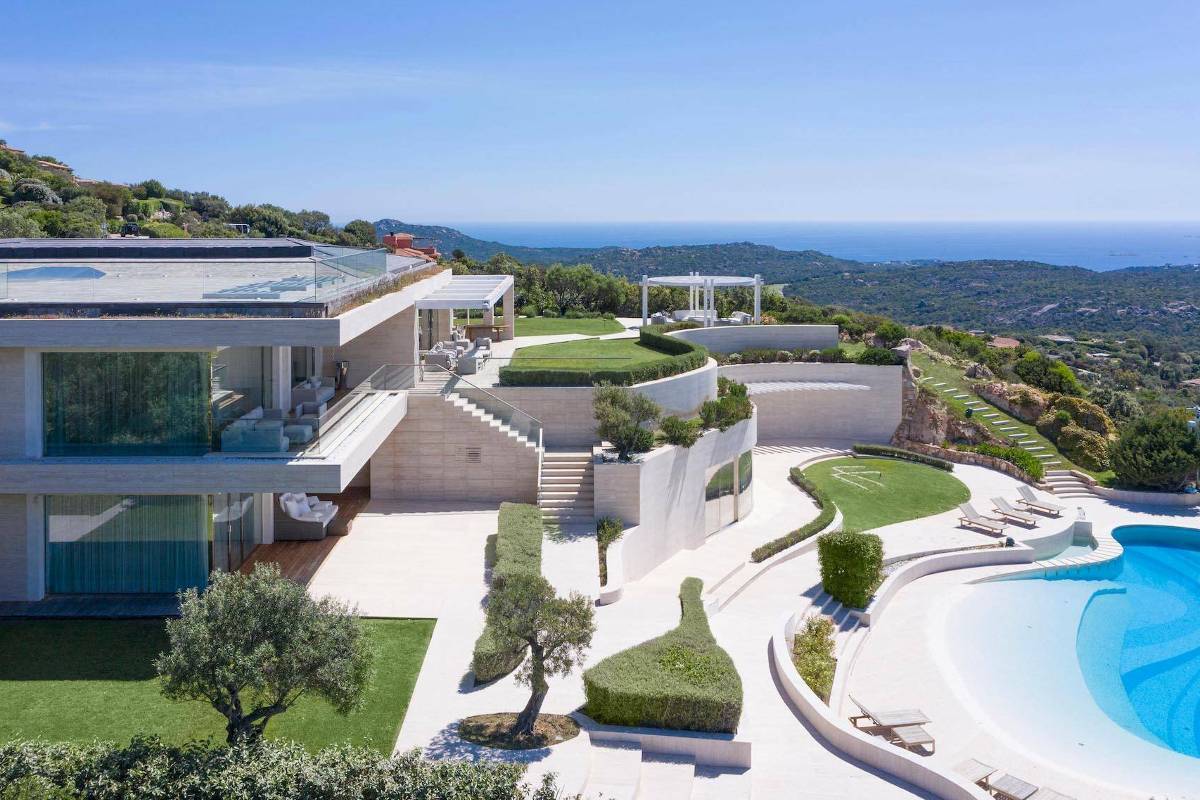 Medieval castle near Turin, Italy | 46 beds | Price: on request
The grandeur of this 43,056 square foot living space property is set on a ten-acre lot and stands tall over surrounding landscapes. A traditional medieval castle has been transformed into an elegant hotel with many individual buildings including church houses that are sure to impress any guest!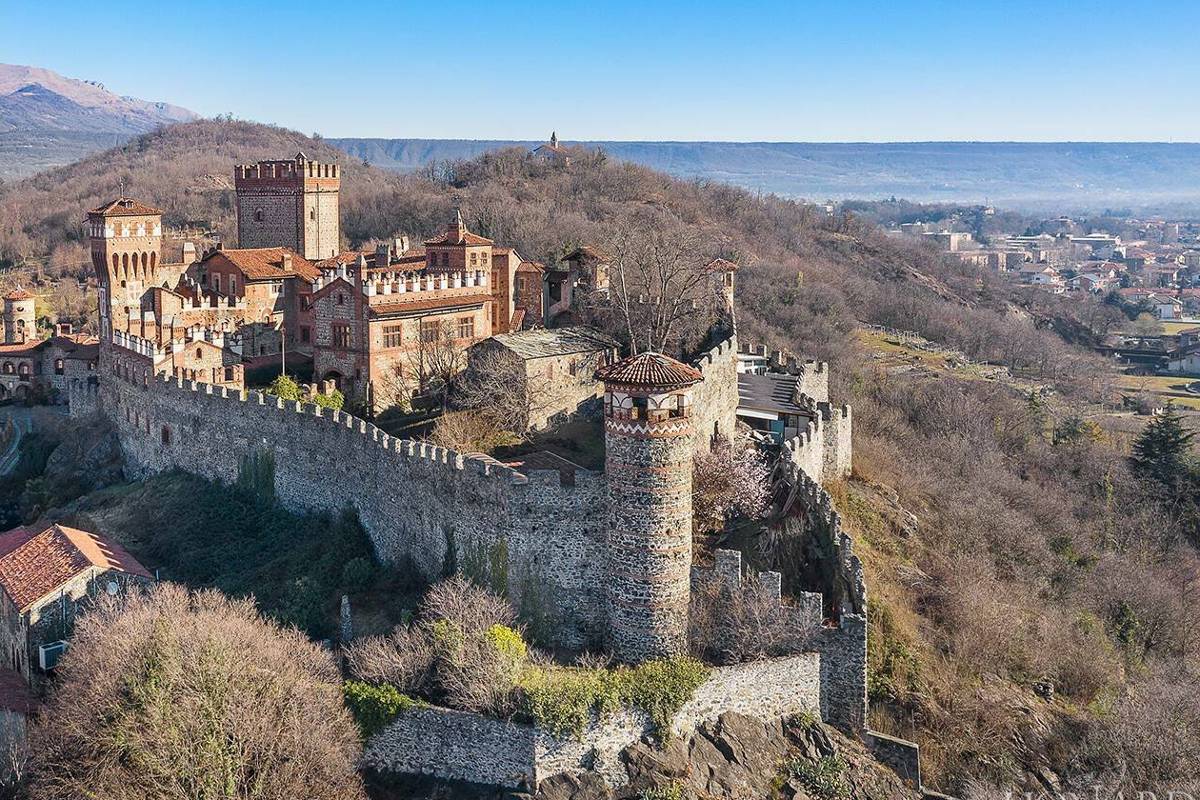 Lakefront estate in Laglio, Lake Como, Italy | 7 beds, 17 baths | Price: on request
On a secluded lakefront property in Italy, this huge villa has 26,210 square feet of living space. The wine cellar can store 2,000 bottles and there are both indoor pools to enjoy as well outdoor ones with a home cinema for when you want some peace away from it all!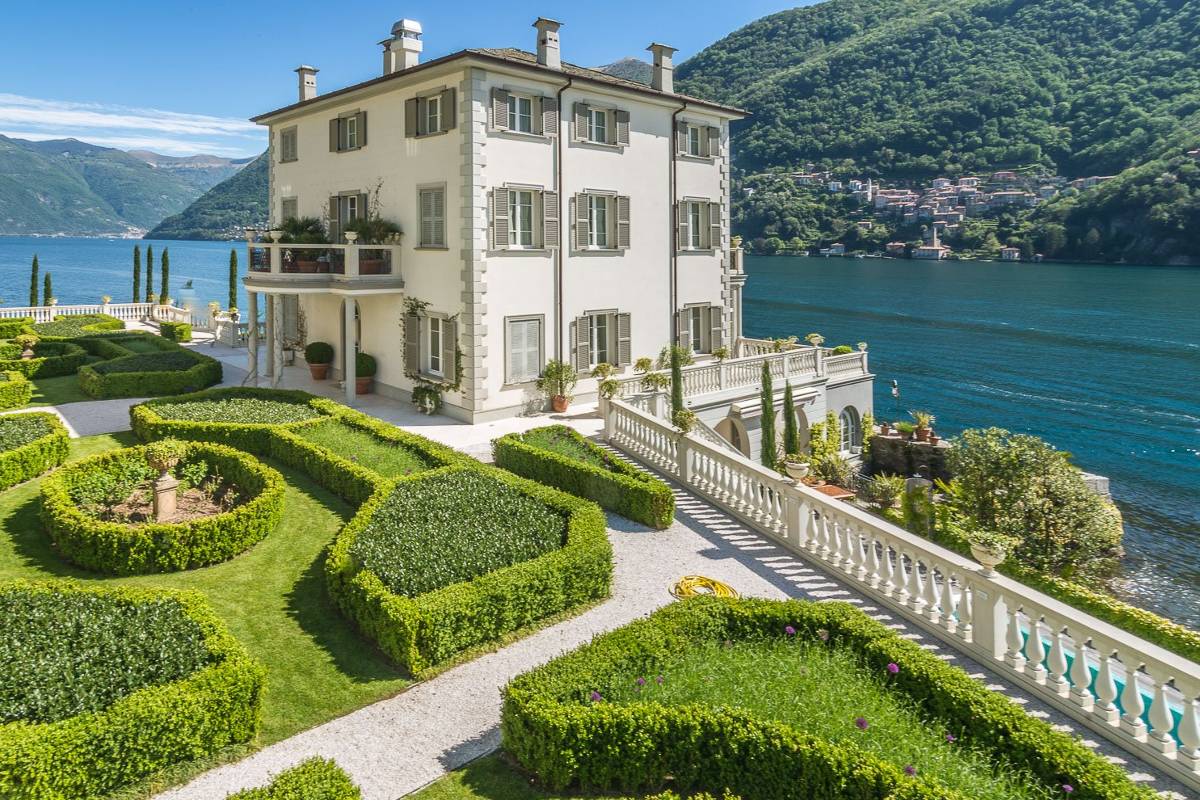 Location: Beachfront villa in Mijas, Spain | 10 beds, 12 baths | Price: $39,854,000
Mijas House is one of the most luxurious villas in all of Costa del Sol. The 180-degree ocean views are nothing short of spectacular, and you can enjoy them while sitting on your veranda sipping iced tea or wine! Not only does this spacious home offer beautiful scenery outside but also has 7,000 square meters for those who want some privately-owned space (and no motorway noise). Plentiful benefits like proximity to Malaga Airport make Mijas a perfect place to stay.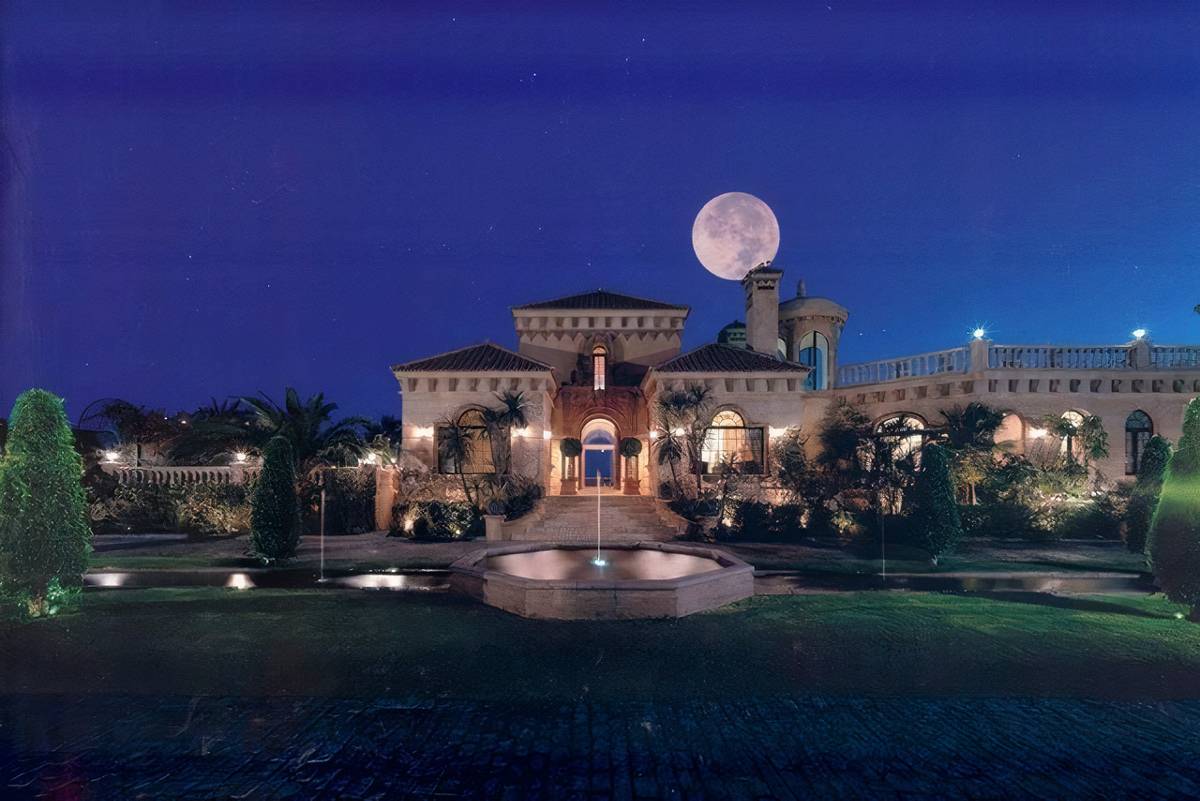 Location: Villa in the Golden Mile area, Marbella, Spain | 12 beds, 12 baths | Price: $30,367,000
What's not to love about this incredible property? It has an amazing palatial feel with its elegant villa, sitting at the heart of a super private yet effortlessly classy area. The huge plot houses both your main residence as well as 4 additional bedrooms that can be used by guests or staff--perfect for any occasion!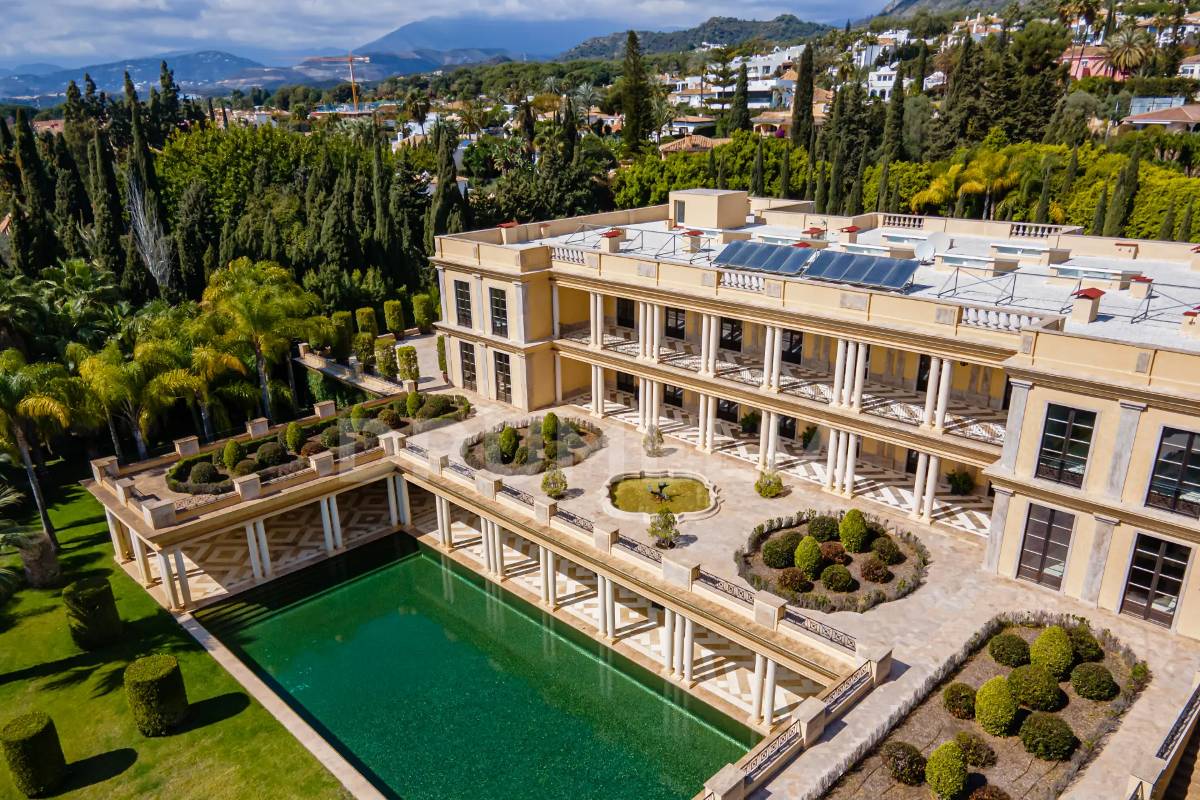 Location: Villa in La Zagaleta, Benhavis, Spain | 14 beds, 21 baths | Price: $30,366,000
This ultra-modern mansion is the perfect place for any high-net-worth individual to call home. The property offers 14 spacious bedrooms and extensive flowing terraces throughout, including a roof solarium with unparalleled coastal views that you can enjoy from every corner of this beautiful house!
This luxurious manor houses an elegant living situation in addition to its many amenities - there's no need to look further than this stunning property if your lifestyle demands top-level comfortability while still maintaining privacy.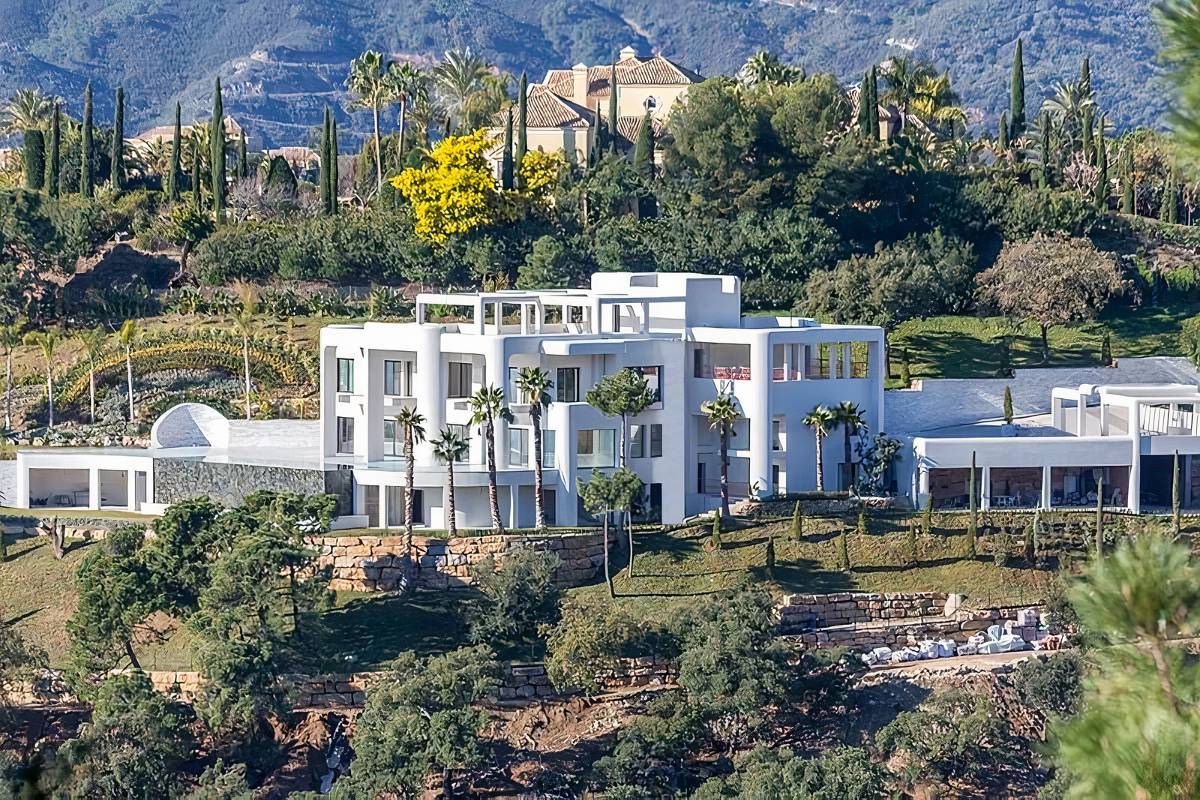 Manor house in Cascais, Portugal | 17 beds, 15 baths | Price: on request
This beautiful property is a perfect blend of history and modernity. The building was built in 1873, which makes it a historical structure on the Island. It also features some unique classical design elements alongside more modern amenities for today's busy family members looking to live their lives comfortably. The property sits high above the beach, showcasing breathtaking panoramic views across the Atlantic Ocean.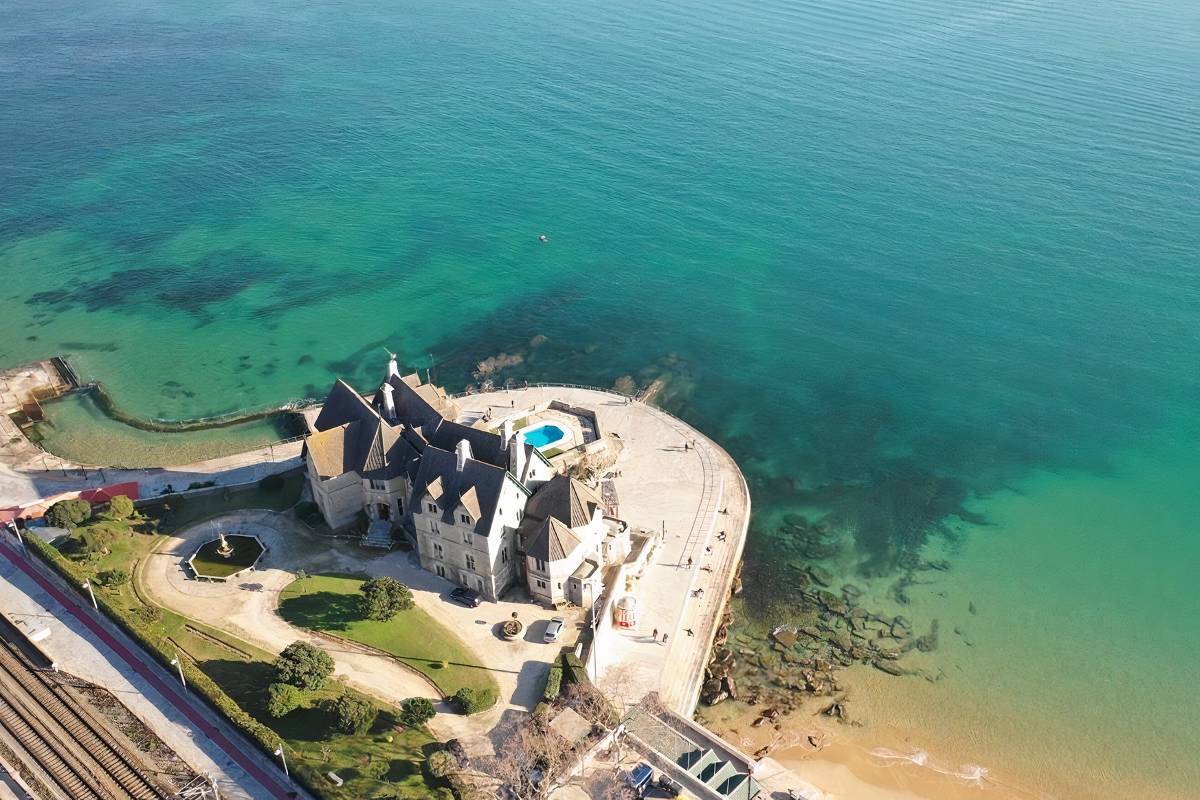 Do you want to see more about the world's biggest mansions?
Any of the properties listed above could be an amazing investment opportunity for the right buyer. Some of the largest properties in the world are not available for private purchase but can become a great inspiration to house hunters. Each property has its own unique features and embodies different characteristics that make them stand out as extraordinary investments or luxury homes away from it all!
Looking for more inspiration? Check out some of these properties as well:
As always, if you're looking for something closer to home, contact us today.