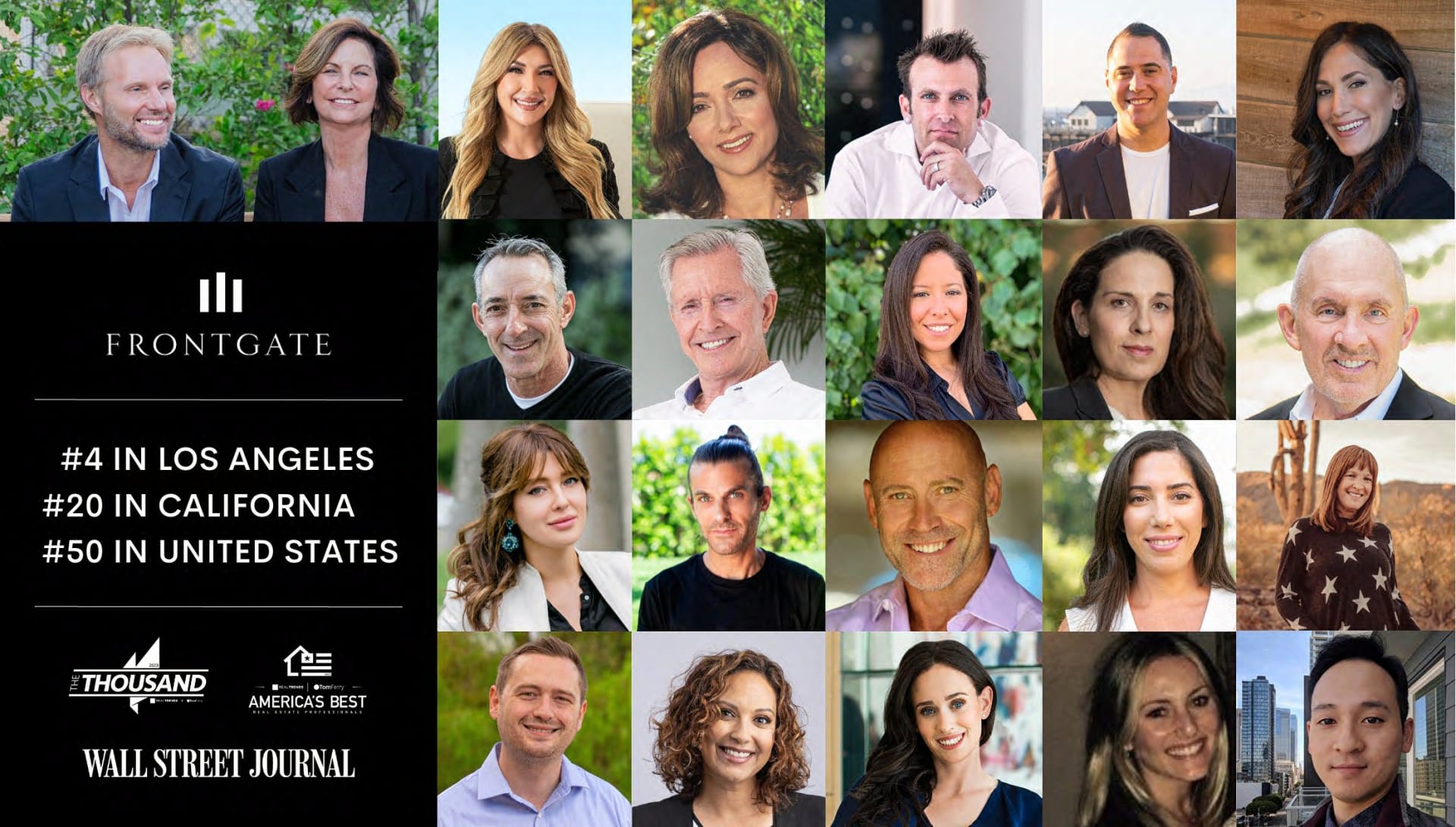 Every year, Real Trends and the Wall Street Journal publish their list of top real estate professionals throughout the country. We're so honored and excited to share that Frontgate has been ranked #4 in Los Angeles, #20 in California, and #50 in the nation with $222,374,598 in sales volume last year.

We are so grateful for everyone who has been a part of this epic journey! THANK YOU to all of our amazing clients who have entrusted us with their real estate needs. Here's to making next year even better than the last!

Celebrating 45 years in business • +$1 billion in sales • top 1.5% of teams in the nation • over 1,000 bottles of champagne delivered!
Special Thanks to our team:
Alex Ho
Allisun Sturges
Anna Apostolova
Branden Olmes
Carly Fentress
Courtney Van Cott
Dana Olmes
Dee Muhlgay
Dessy Kozakevitch
Jeff Biebuyck
Marissa Jasmine
Micaela Stevens
Michael Olmes
Peter Radd
Robb Maynard
Sam Pompeo
Spencer Ruskin
Tara Rose
Yamel Ramirez Maynard