With all the water restrictions happening in Calabasas, Hidden Hills, and the whole valley, our grasses are dying and generally just look terrible. So, while we can't do anything about the water restrictions, at Frontgate Real Estate, we have an alternative, eco-friendly solution.
That solution is organic lawn painting with Paint My Lawn Green. Additionally, we can offer a special rate to our clients, friends, and whoever else is interested in having Paint My Lawn Green organically paint their lawn.
Sounds crazy, right? But it looks phenomenal. Check out the reel we posted on Instagram here.
The house in the Reel is pictured below, you can see the difference in the before and after pictures – the green is natural looking and gives the property an immediate boost in appeal. or
For more info on this home, click here.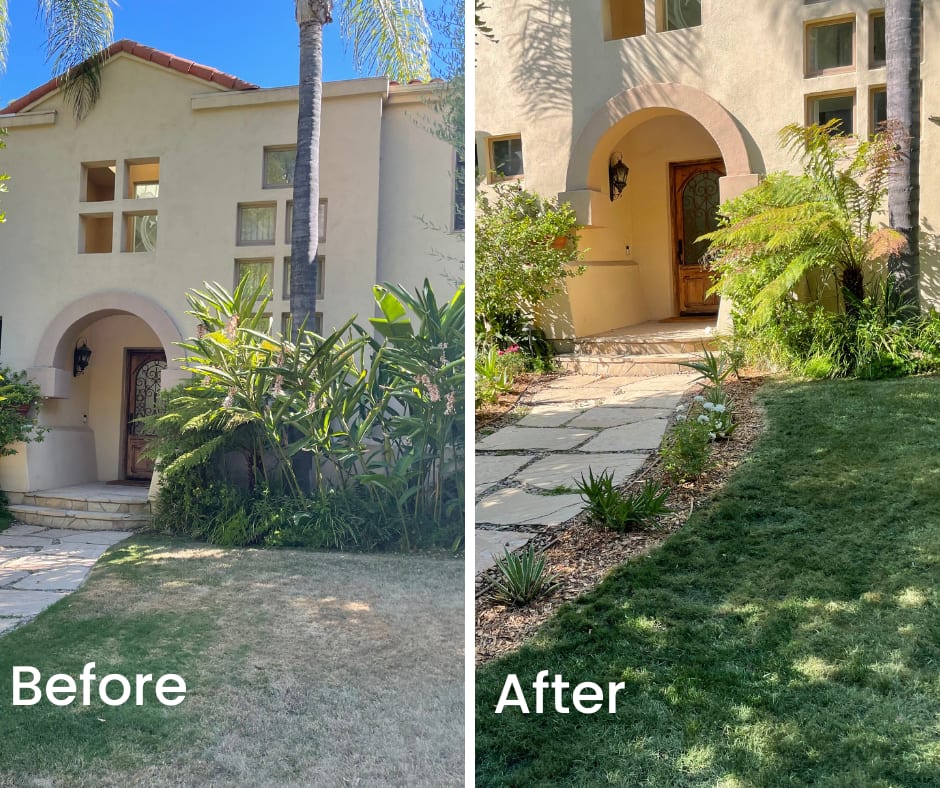 The organic, non-toxic paint lasts about three months and looks natural. Not only will it boost your curb appeal, but it will also ensure your property stands out against any competition.
Lawn paint is safe for all types of turf and will not harm or inhibit turf growth. Additionally, it is environmentally friendly, 100% non-toxic, and safe for children and pets. One application lasts up to 90 days.
Interested in our offer? Click the button below, fill out a quick form, and we will be in touch!
Frontgate, the future of real estate, has created a streamlined, tech-savvy, and personalized experience for buyers and sellers. From selection to service, the team's operational excellence is unmistakable, and they guide their clients with a friendly, casual approach that epitomizes the California lifestyle.
Dana, Jeff, and the Frontgate team consistently advise a wide range of influential buyers and sellers in a manner and style that has earned them recognition on a national level. Are you ready to discuss your home buying or selling options? Contact the team at Frontgate Real Estate today!