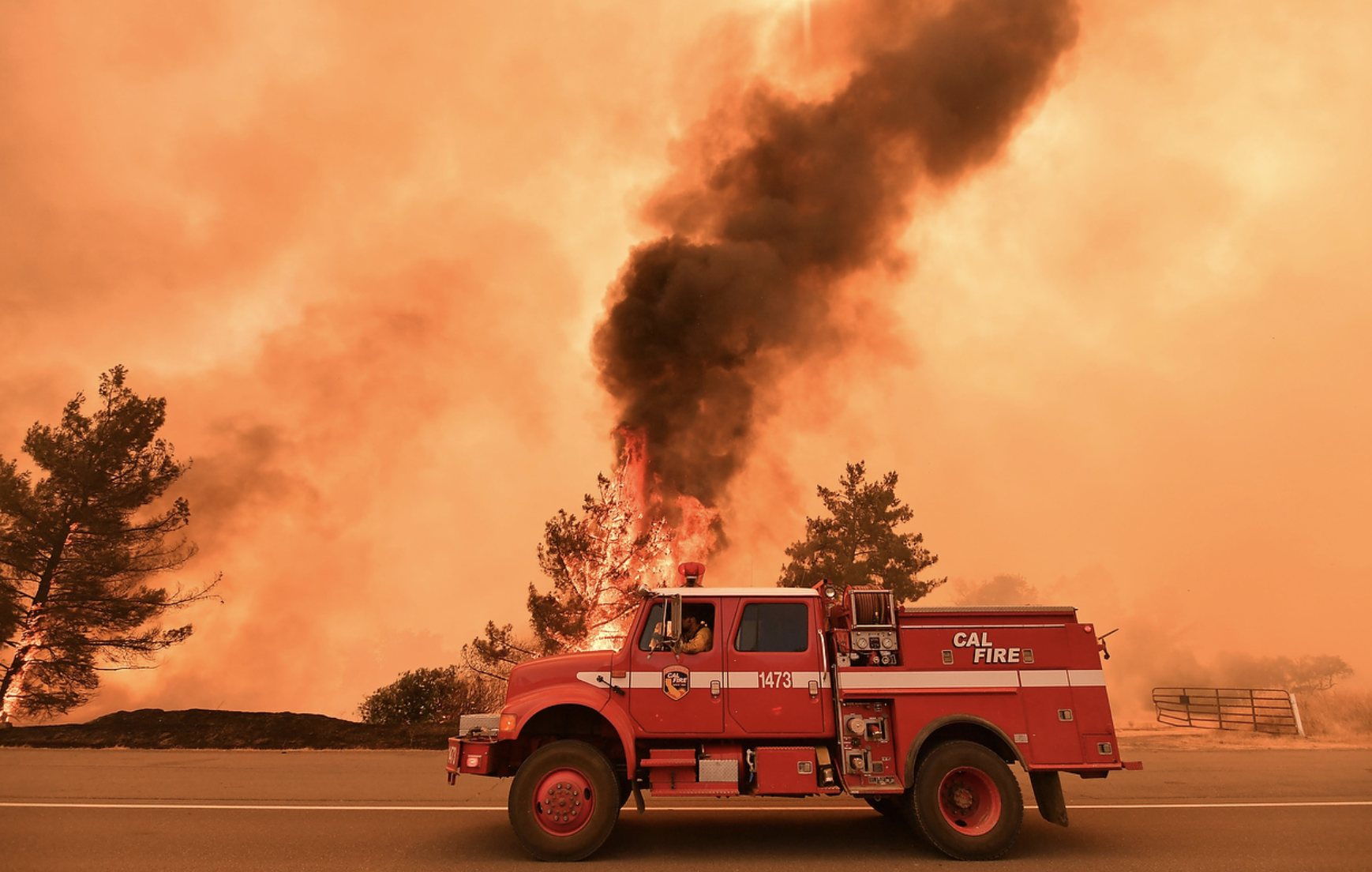 (CNN) Firefighters battling more than a dozen fires in California made major progress over the weekend, quadrupling the containment of one blaze threatening homes in the southern part of the state.


Despite the progress made on containing the fires, firefighters are still battling dangerous conditions. Six firefighters have died so far in the fires across California. Four civilians have also been killed.


For the past week, the blaze has scorched through canyons and across mountains in Orange and Riverside counties, fueled by dry vegetation as it crept into residential areas.


With the firefighters' ongoing progress, authorities lifted evacuation orders in several neighborhoods in Lake Elsinore, the city most threatened by the fire.


About 11,120 people remain under mandatory evacuation, down from 21,000 on Friday.
_______


New normal?

California is seeing more destructive wildfire seasons because of dry conditions and high temperatures, and California Gov. Jerry Brown has warned that this is the new normal. The state spent a quarter of its annual firefighting budget in July.


The fire has killed one firefighter and injured two others. The firefighter, who was from Utah, was working on an active portion of the Ranch Fire within the Mendocino Complex Fire where he was injured Monday. The firefighter was airlifted to a local hospital, where he later died. The firefighter's cause of death is still under investigation and officials are in the process of notifying next of kin, Cal Fire spokesman Derek Tisinger said.


The River Fire has been contained, and the larger Ranch Fire is 59% contained.
_______
Man accused of arson
Forrest Gordon Clark, 51, was charged with aggravated arson and criminal threats, among other crimes, for allegedly starting the fire. He's being held on $1 million bail, and faces a maximum sentence of life in prison if convicted.


A volunteer fire chief said that two weeks ago, Clark sent him a message saying, "The place is going to burn." Clark has denied involvement in starting the fire, saying, "It's all a lie."


So far, the Holy Fire has scorched more than 22,700 acres in the Cleveland National Forest.


Gov. Brown declared a state of emergency for Orange and Riverside counties, and several school districts have canceled classes due to fire warnings and unhealthy air quality.


While it's not the largest burning in the state, the Holy Fire has raised concerns about effects on residential communities.
_______
The Carr Fire
The second biggest is the Carr Fire in Shasta County, also in Northern California. The deadly fire has burned for nearly three weeks and killed eight people. It has consumed 206,816 acres so far and is 63% contained.


Agriculture Secretary Sonny Perdue and Interior Secretary Ryan Zinke visited the city of Redding Monday, where the Carr Fire is burning.


On Sunday Zinke posted images to Twitter of destruction in Shasta County.


"Wow. This used to be the neighborhood of some of my employees. Despite losing everything they own, many of them still come to work to restore power, fight fires, and repair damaged facilities. My heart and gratitude goes out to all of them," Zinke tweeted.


"I have no words that describe the loss and devastation experienced by the community. I've been to a lot of fires and this is just something else. We are here for you," he said.
_______
Yosemite sites reopening
The third largest is the Ferguson Fire, near Yosemite National Park, incinerating more than 96,000 acres. It has lasted nearly a month and is 86% contained.


The National Park Service says Yosemite's Mariposa Grove of Giant Sequoias will reopen to the public on Monday at 9 a.m. and the Yosemite Valley on Tuesday. Both had been closed due to the Ferguson Fire and the NPS warned motorists to be cautious of fire and smoke on the roads.


"We'd like to express our sincere gratitude to the firefighters and Incident command teams for their great efforts in suppressing the Ferguson Fire. We'd also like to express our gratitude and thanks to our gateway communities who tirelessly helped visitors to the area while they were being impacted by the fire," the
park's superintendent said in a release.
Fire officials have issued a grim prediction, warning that massive blazes will cost the state billions of dollars more over the next decade.


"What we're seeing in California right now is more destructive, larger fires burning at rates that we have historically never seen," Cal Fire spokesman Jonathan Cox said.


Correction: A previous version of this article incorrectly named the national park near the Ferguson Fire. It is Yosemite National Park.