Pink-Drenched Dreams

Stay in Barbie's Malibu Beach Dream Home or Buy Barbiecore in Martha's Vineyard

On March 9, 1959, Barbie made her grand debut at the American International Toy Fair in New York wearing a black-and-white striped swimsuit and signature ponytail. Available in both blonde and brunette, Barbie quickly became a worldwide sensation, selling over a billion dolls to date. Now, after six decades of success, she is ready to conquer the silver screen in an upcoming film featuring Margot Robbie. As Barbie's popularity soars once again, her influence extends far beyond toys, infiltrating realms such as fashion and even real estate.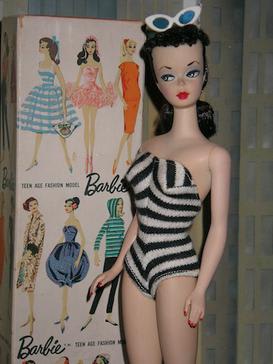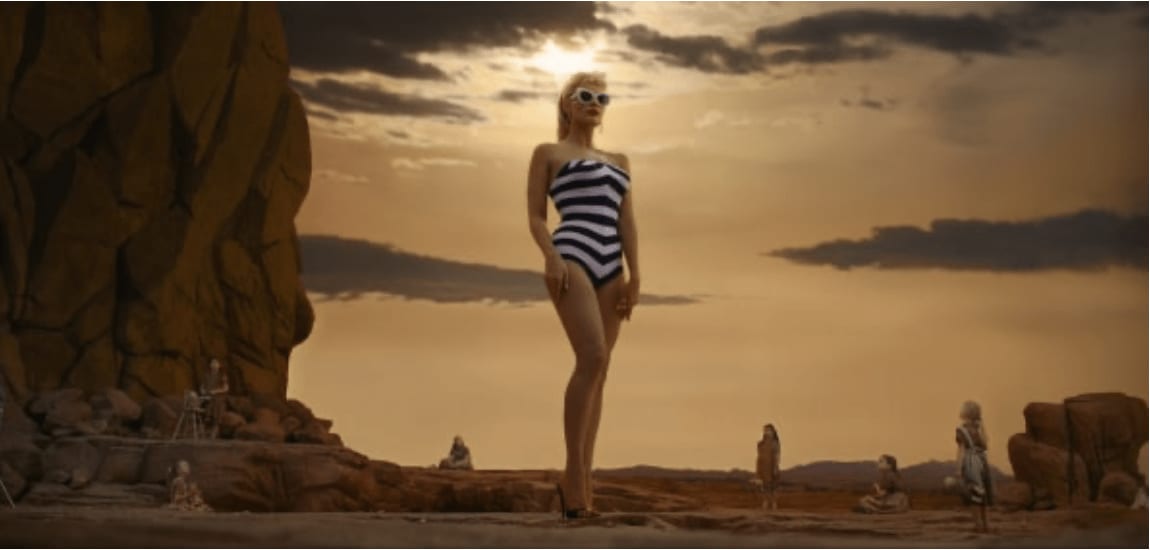 Photo credits : Wikipedia & Warner Bros. Pictures
Inspired by the German toy doll Bild Lilli and named after the daughter of Mattel founders, Ruth and Elliot Handler, Barbie has been a cultural icon since her inception. Throughout the years, she has been the subject of controversies, lawsuits, and parodies, captivating imaginations and sparking discussions about societal values. Known for her independence and upscale lifestyle, Barbie has conveyed a sense of aspiration and shared experiences through her multitude of accessories and luxurious settings. Her marketing strategy, heavily reliant on television advertising, set a precedent for the industry and became a blueprint for other toys to follow. With over a billion dolls sold worldwide in 150 countries, Barbie's impact continues to resonate.

The much-anticipated 'Barbie' movie has rekindled interest in the iconic doll, leading to searches for "Barbiecore" and an embrace of bold hot-pink fashion statements among celebrities. From high-profile red carpet events to the runway, the pinkdemic is evident across all tax brackets. Valentino's Fall 2022 Paris Fashion Week showcased 40 vibrant pink ensembles, cementing Barbie's influence in the fashion world.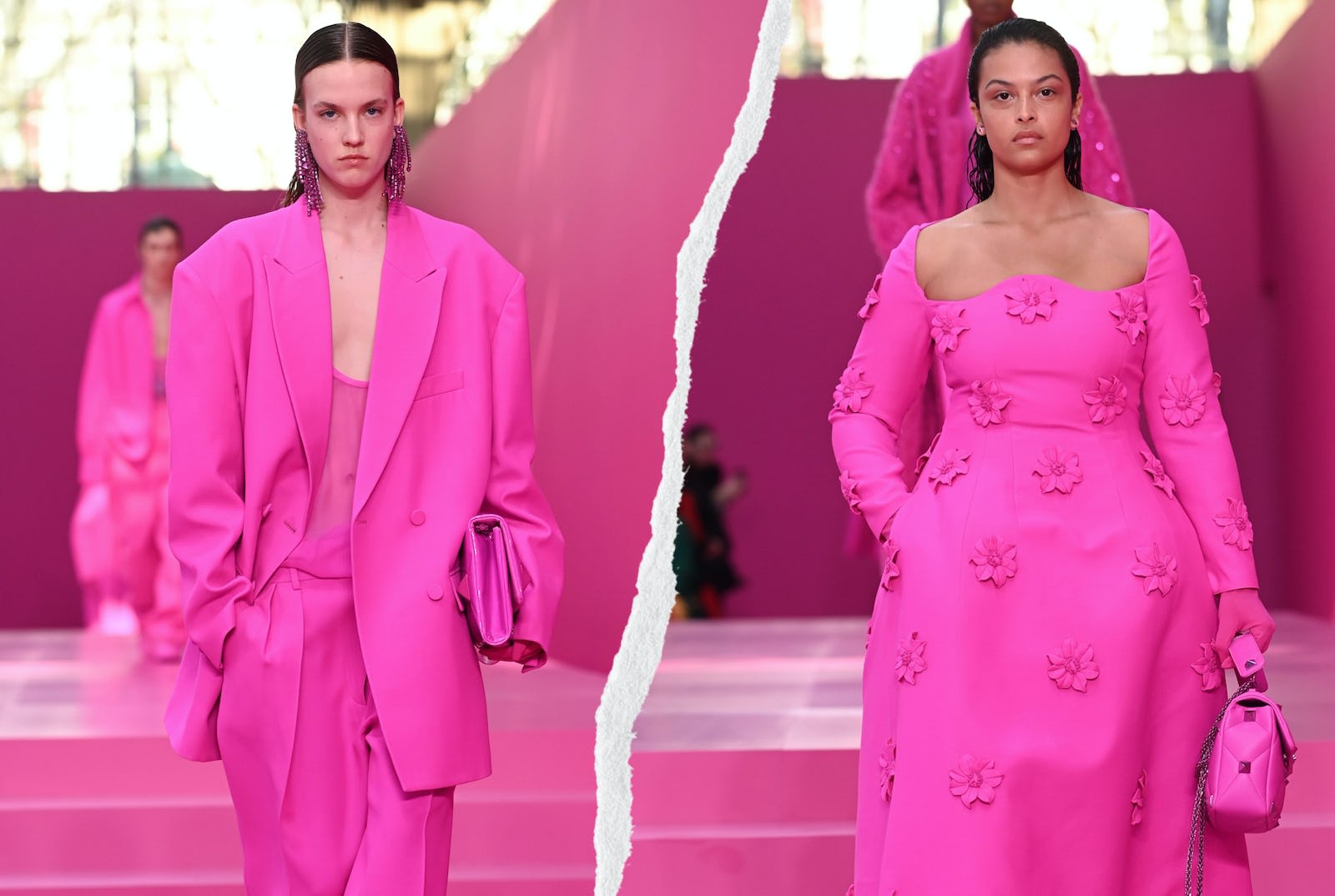 Photo credit : Bustle.com
But why just look the part when you can live it too? In 2009, Mattel commissioned Jonathan Adler's Malibu Barbie Dream House to celebrate the doll's 50th anniversary. This glamorous, 3,500 square-foot home overlooking the Pacific Ocean in Malibu, California covered in pink featuring Barbie furniture with the Barbie "B" emblazoned on bedsheets, carpets and pillows throughout the home. This home has undergone an extensive renovations to update the Barbie experience. To commemorate the release of the "Barbie" movie, the Malibu Dream House is being offered on Airbnb for two one-night stays on July 21st and July 22nd, completely free. This exclusive opportunity allows fans to immerse themselves in the Barbie lifestyle. See the listing here.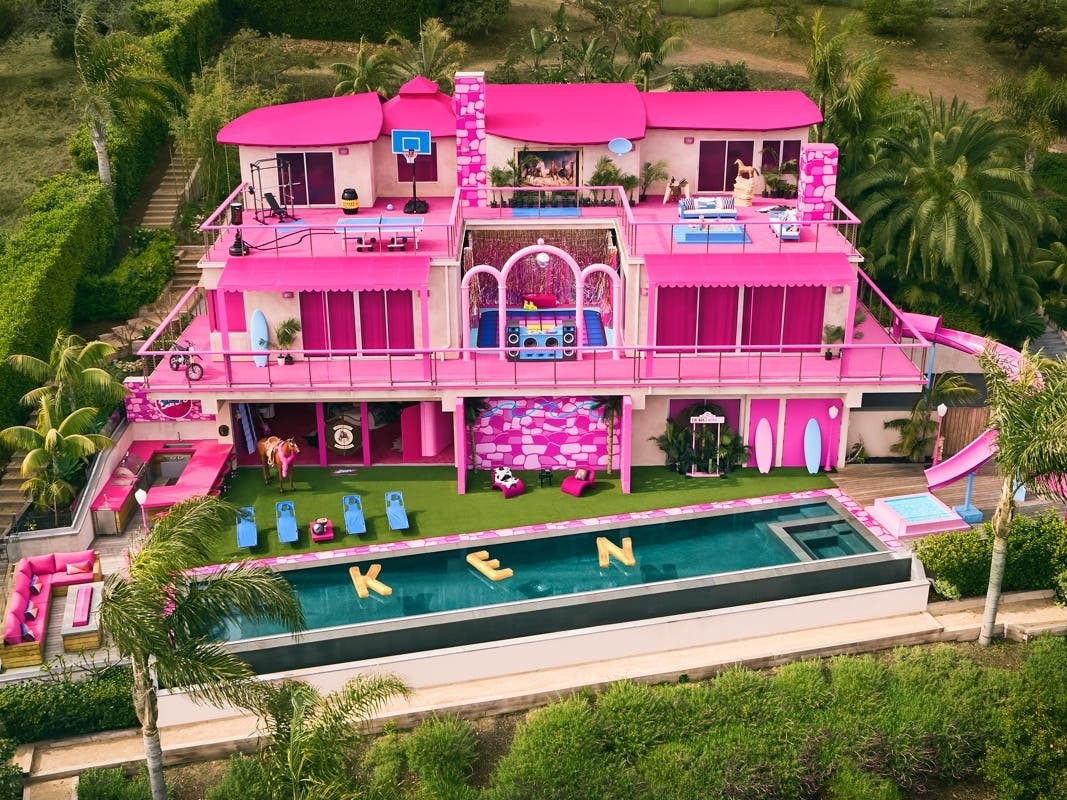 Photo credit: AirBnB
For those seeking a more permanent connection to Barbie's world, an iconic Pink House awaits in Martha's Vineyard. Priced at $850,000, this Carpenter Gothic-Style cottage located in Oak Bluffs, Massachusetts, offers 697 square feet of pink-infused charm. The house boasts an updated galley kitchen with marble countertops and a pink Smeg fridge. Upstairs, you'll find a bathroom and two bedrooms, one of which features arched French doors leading to a tiny balcony. Throughout the home, stunning gothic-style doors and windows fill the space with character, while a large picture window floods the living room with natural light. If you're captivated by the allure of the Barbie lifestyle, this Martha's Vineyard gem is a must-see, listed by Kyle Neyer at Tealane Associates.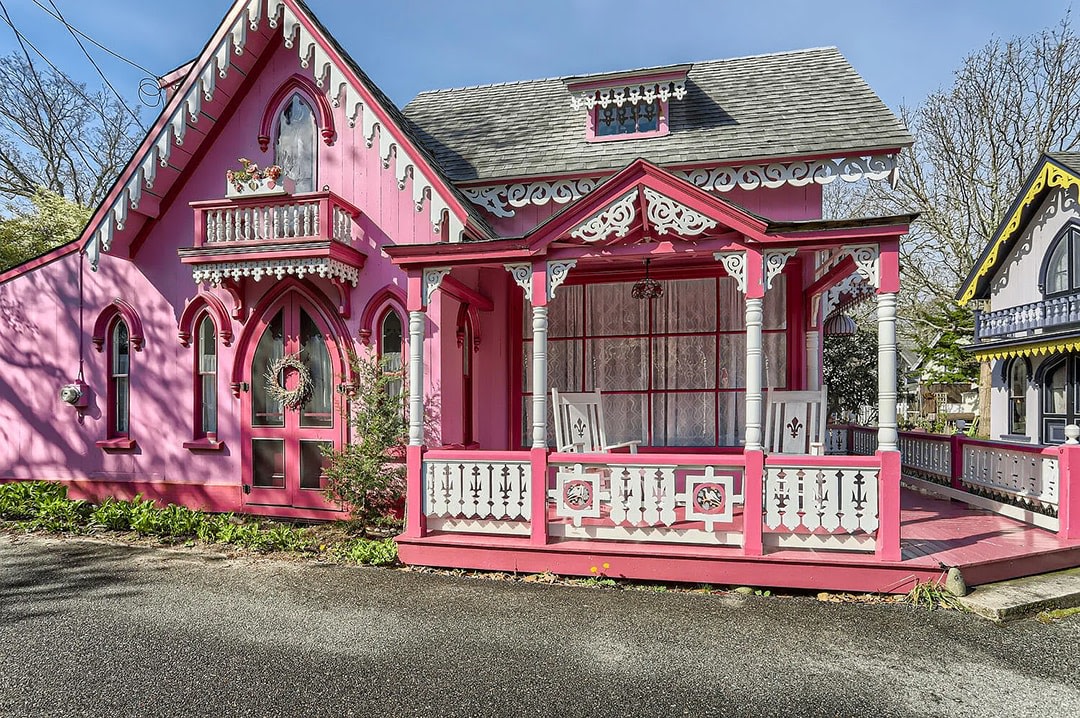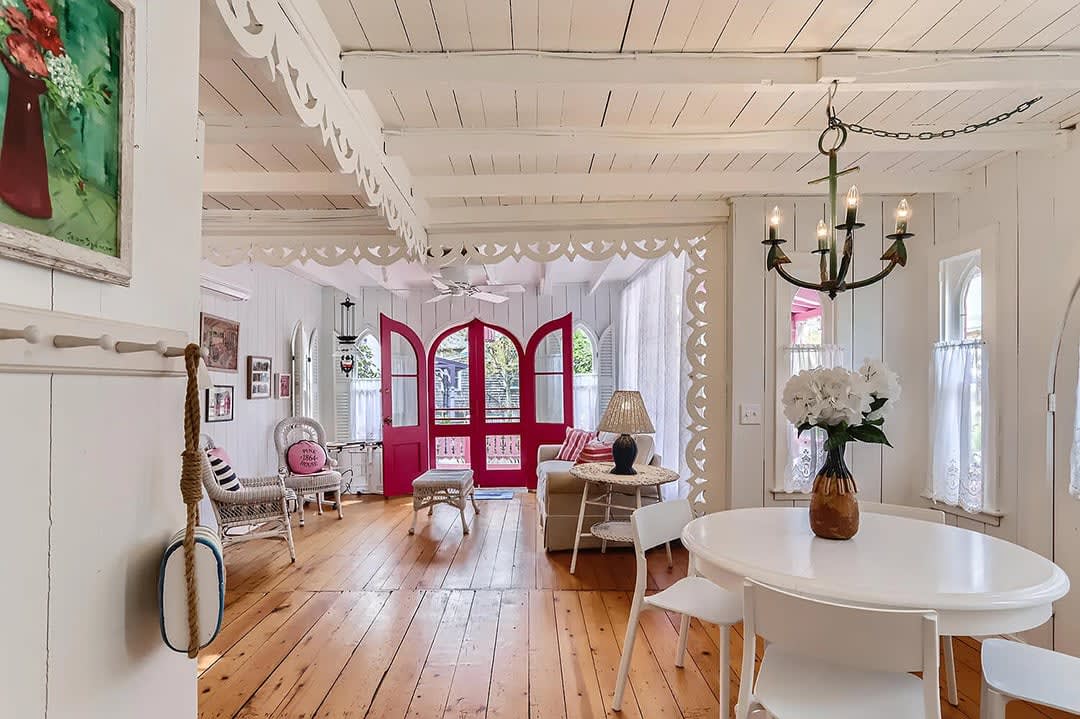 Photo credit: Courtesy Tealane Associates