From the creators behind the Calabasas Farmers Market, we are honored & delighted to bring your community such a special Farmers Market! Bringing the Hidden Hills community an array of vendors including Apricot Lane farms, Frecker Farms, Alexander Ranch, pantry goods, delicious pre-packed foods, and chef-made fresh food options. A delightful Farmers Market Fairy will be at the market opening day to delight kids with singing, dancing, and dazzle designs.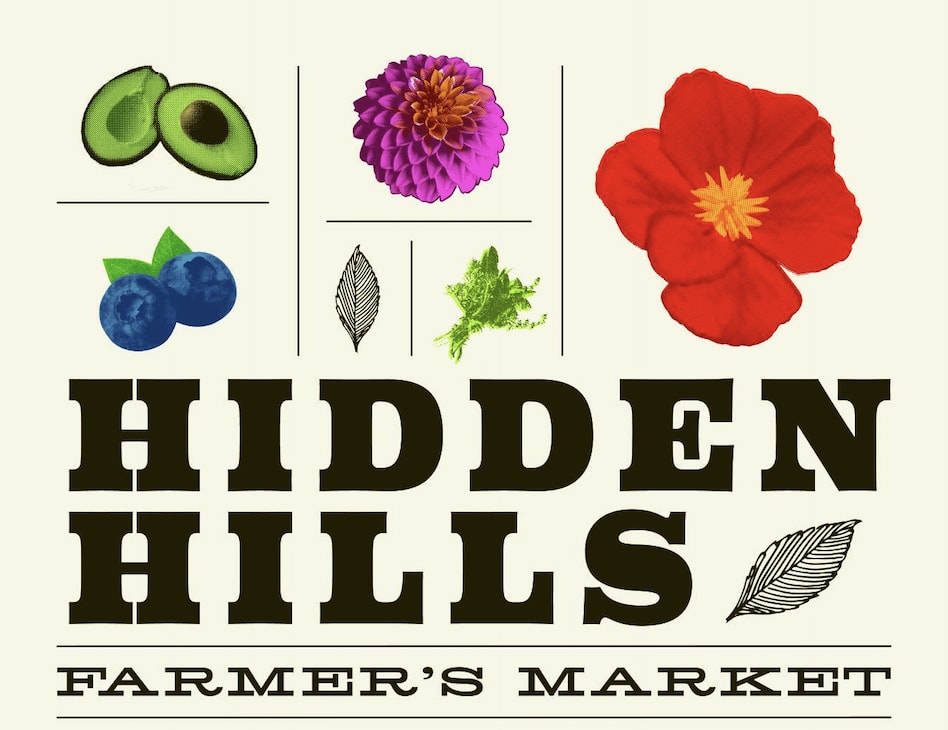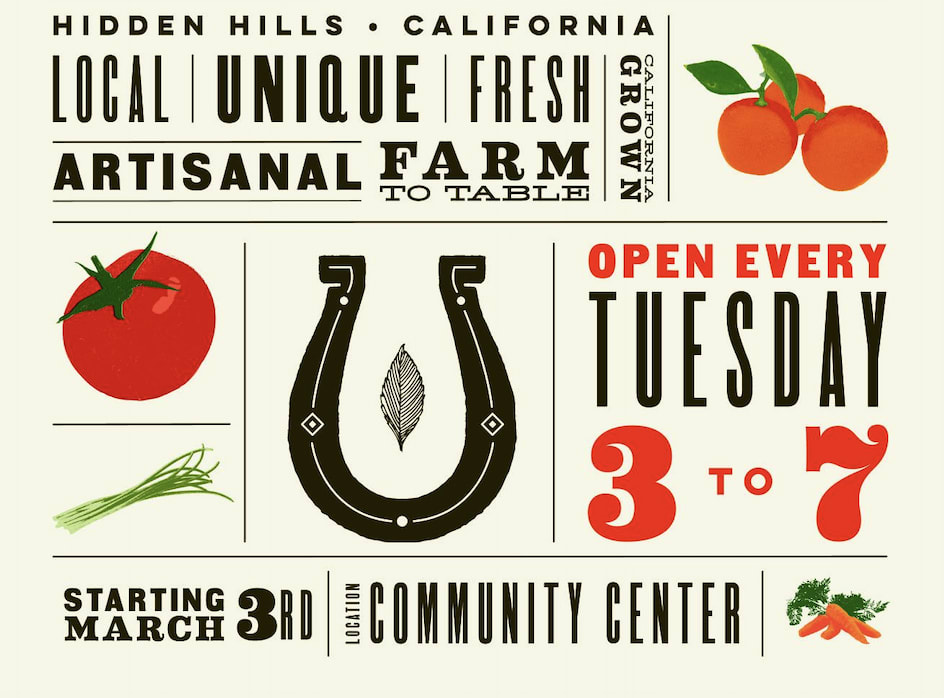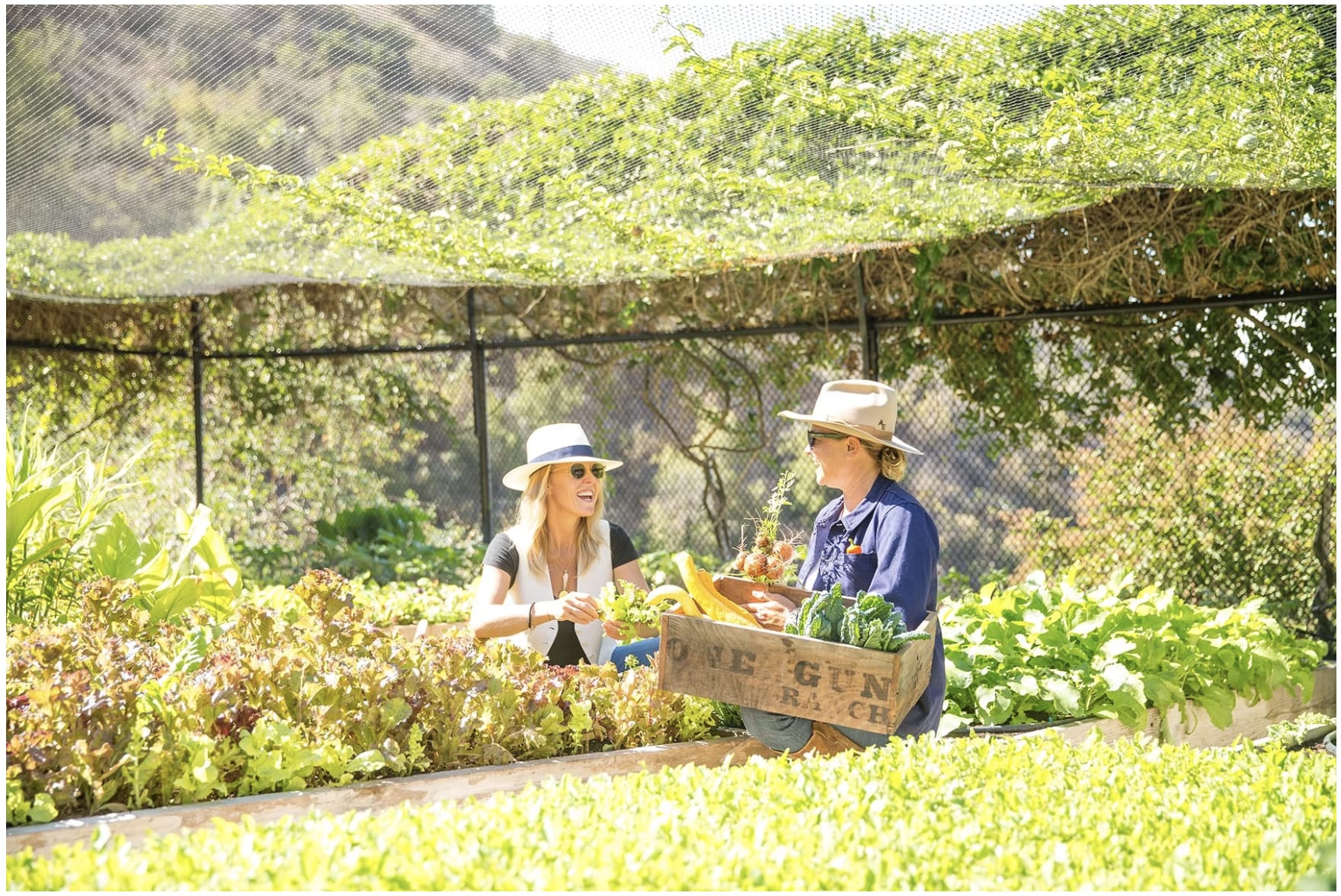 Shopping at your local farmers' market is one giant leap toward better health for you and the environment—but if you're not talking to the people behind the produce, you could be missing out on some serious wisdom…and warnings. Few know this better than Alice Bamford, second-generation farmer, greenmarket savant, and founder of Malibu's idyllic One Gun Ranch. "It's about making the best-informed choices," she says.
For Bamford, chatting up the person behind the stall is one of the best ways to get to know your food. Those conversations will impart not just important information but unexpected recipes, VIP produce (wait, there are bacon avocados?), and maybe even new friends. Here's what to ask, according to Bamford, to get the freshest, most honest bang for your greenmarket buck.
Is your farm organic, biodynamic, or conventional?
Organic certifications are not easy to come by, and it takes even more paperwork to become certified biodynamic (meaning that the pesticide-free produce is grown via a closed-loop system, so anything that would be considered waste is repurposed on the farm). Organically- and biodynamically-grown produce may be unmarked while it awaits these certifications, so it's worth asking the vendors to clarify their status. If they're proud of their growing techniques, they'll happily share details about the measures they take. Finding out how pests are controlled will also tell you more what you're eating. Biodynamic farms often use apple cider vinegar, tobacco sprays, companion planting (Bamford grows passionfruit to keep bugs at bay), or the introduction of predator bugs to keep away pests.
How do you chill your chicken?
What chickens are fed and how they are raised "impacts everything from the taste and nutrition of the meat to the ethics of the farm," says Bamford. "I'm only interested in chicken that is free range and allowed to eat grass or great biodynamic scraps." But the process through which the meat is chilled is important, too. Organic farms likely use air-chilling methods, while conventional farms chill their meat in chlorinated pools. "Chlorine is added to water to kill bacteria—not a great thing to put into your [gut]."
What's in season? No, what's really in season?
Everything at the farmers' market is technically in season. But, Bamford notes, delving a little further will lead you to produce that's especially great at that moment, versus the fruit and vegetables that may be on their way out. "I really like to know what's growing well, as well as tips for how to eat it," she says. Asking for pointers will not only teach you how to roast rutabagas; it can lead you to recipes you've never heard of before. "Before I came to America, I had never thought to put stone fruits in my salad. I only ate peaches with citrus grated on them, carpaccio style," says Bamford, who grew up in the Cotswolds. Better yet, asking if there is anything new and exciting coming in soon can help you plan your shopping for the weeks ahead.
When was this fish caught?
Always ask where and when your fish was reeled in. Fish should be locally sourced (Bamford favors Pacific halibut and yellowtail when she's at the Santa Monica Farmers' Market) and at most a day out of the water. To ensure freshness, check the eyes and gills. "You want a clear eye, and you don't want the gills to be gray because that means it's older than you might have been told," says Bamford.
Can you keep the tops of these vegetables on?
Much can be made from the overlooked foliage that is often discarded at the farmers' market stand. "I like to eat stem to root so nothing goes to waste," says Bamford, who has created some of her best dishes from carrot tops and beet greens. "One of my favorite recipes is carrot-top pesto with roasted carrots." Celery stalks, too, make for great chicken stock. Radish tops will add a dash of spice to a salad, and broccoli leaves are a hearty addition to soup. Massaged, sautéed, or sprinkled on for garnish, these greens represent, to Bamford, the point of going to a farmers' market: "to connect with food in a new way."
Is your beef 100% grass fed?
"Grass-fed beef is always best, but corn-fed can be softer in texture," says Bamford. Some vendors who advertise grass-fed beef have been known to feed their cattle grain before the kill to fatten them up, she warns. Also, "it's vital to know if what you're having is hormone- and antibiotic-free." Whether or not there's a sign to accompany the grade of beef, "most people are proud that they raise their cattle with integrity," Bamford says. "It's something to celebrate."
Do you have ice?
Vendors selling meat or dairy will probably gladly supply a bag of ice for you to take with you to keep your groceries fresh until you get them home. "Especially on a hot day in California—it's just practical," Bamford says.