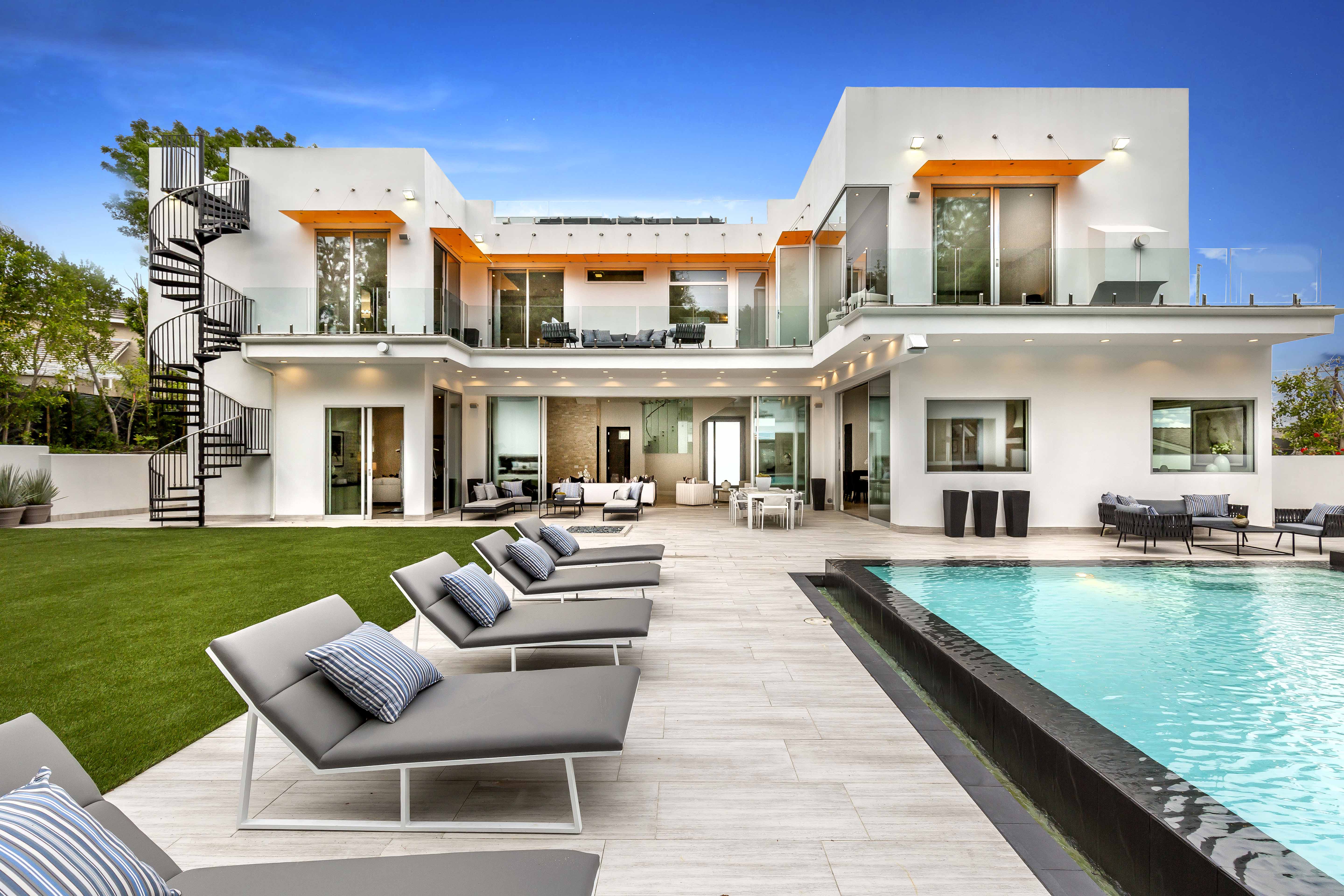 TOP PROPERTY RISING: $6.4M LA LA LAND HOUSE IN ENCINO HILLS

ENCINO, Calif. (FOX 11) - This week's Top Property has a special Hollywood history. In fact, since it was built in Encino Hills in 2012, 4533 Estrondo Dr. has never officially been lived in.

That's because it has consistently been booked for TV and film shoots.
This more than 8,500 sq. ft. cutting edge contemporary with 6 bedrooms and 9 bathrooms has been featured in Ballers, Modern Family, NCIS LA and major motion pictures, including Oscar award-winning La La Land.

Fox 11's Marla Tellez highlights the special La La Land scene that was shot in and on the property's guest house.

Compass agents Jeff Biebuyck & Tomer Fridman say the Hollywood attraction is based on the fact that "you could be anywhere in the United States when you come into this home."

Amenities include two rooftop decks, one with Valley views, the resort-like backyard that's anchored with a playful pool and spa, a hip home theater, and, upon entry, a glass-wrapped spiral staircase and domed skylight which serve as the home's centerpiece.

Asking price for this slice of silver screen history: $6,450,000.