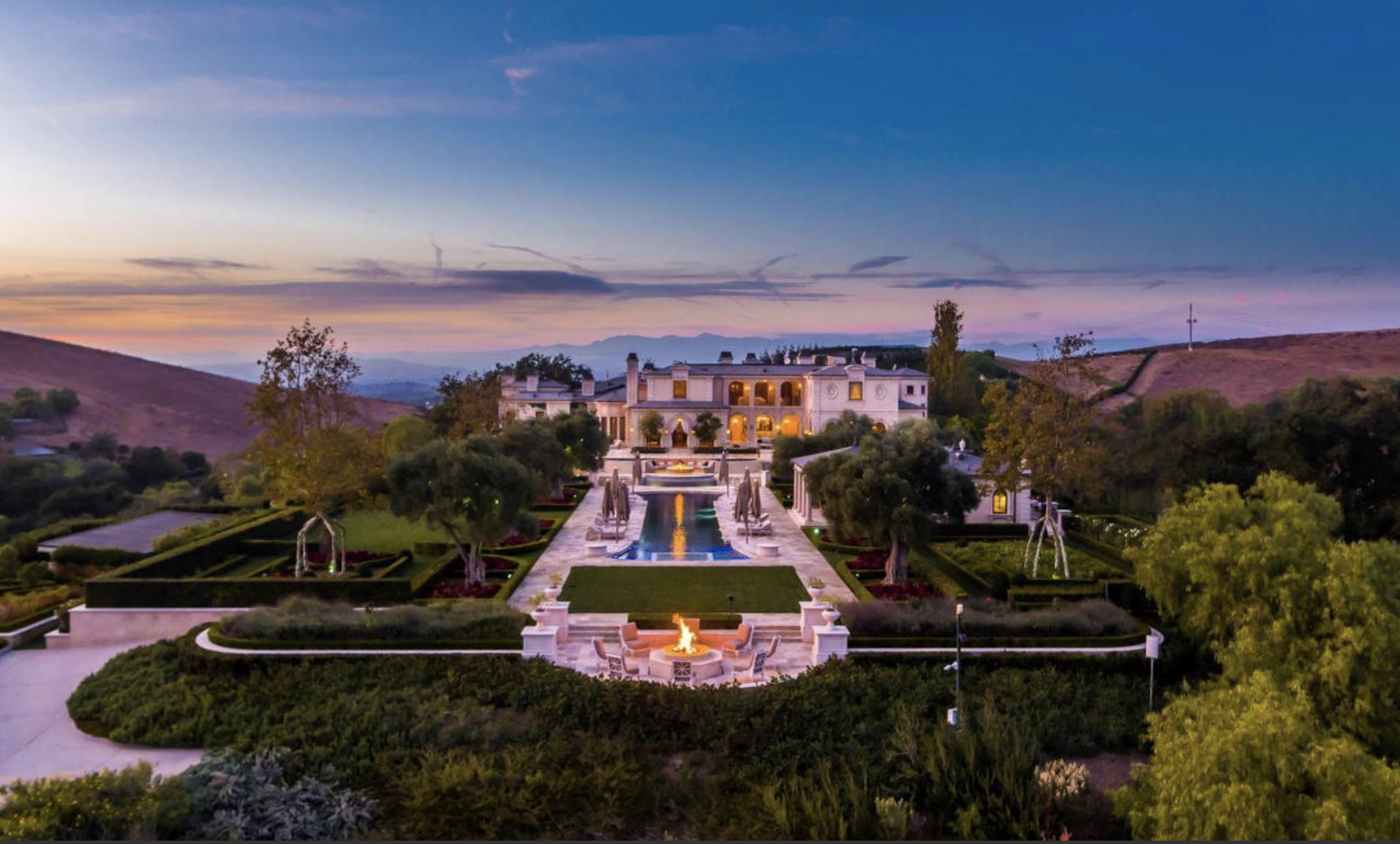 While Hollywood movers and shakers are known for lavish mansions priced in the multi-millions, the veritable village that movie producer and tech titan Thomas Tull recently put on the market for $85 million is beyond compare.
Located in the hills of Westlake Village, just northwest of Los Angeles, and measuring more than 33 acres, it dwarfs David Geffen's Malibu beach compound, which recently sold for $85 million, and the $88 million Bel Air mansion JAY Z and Beyoncé scored.
The entire estate was created by combining four massive adjacent lots, three of them located on a cul-de-sac that Tull was able to privatize and gate. Within those gates, Tull built a chateau in the style of 18th-century French architecture, and surrounded it with formal gardens, stone bridges, and four cascading pools, inspired by the gardens of the Impressionist painter Claude Monet at Giverny in France.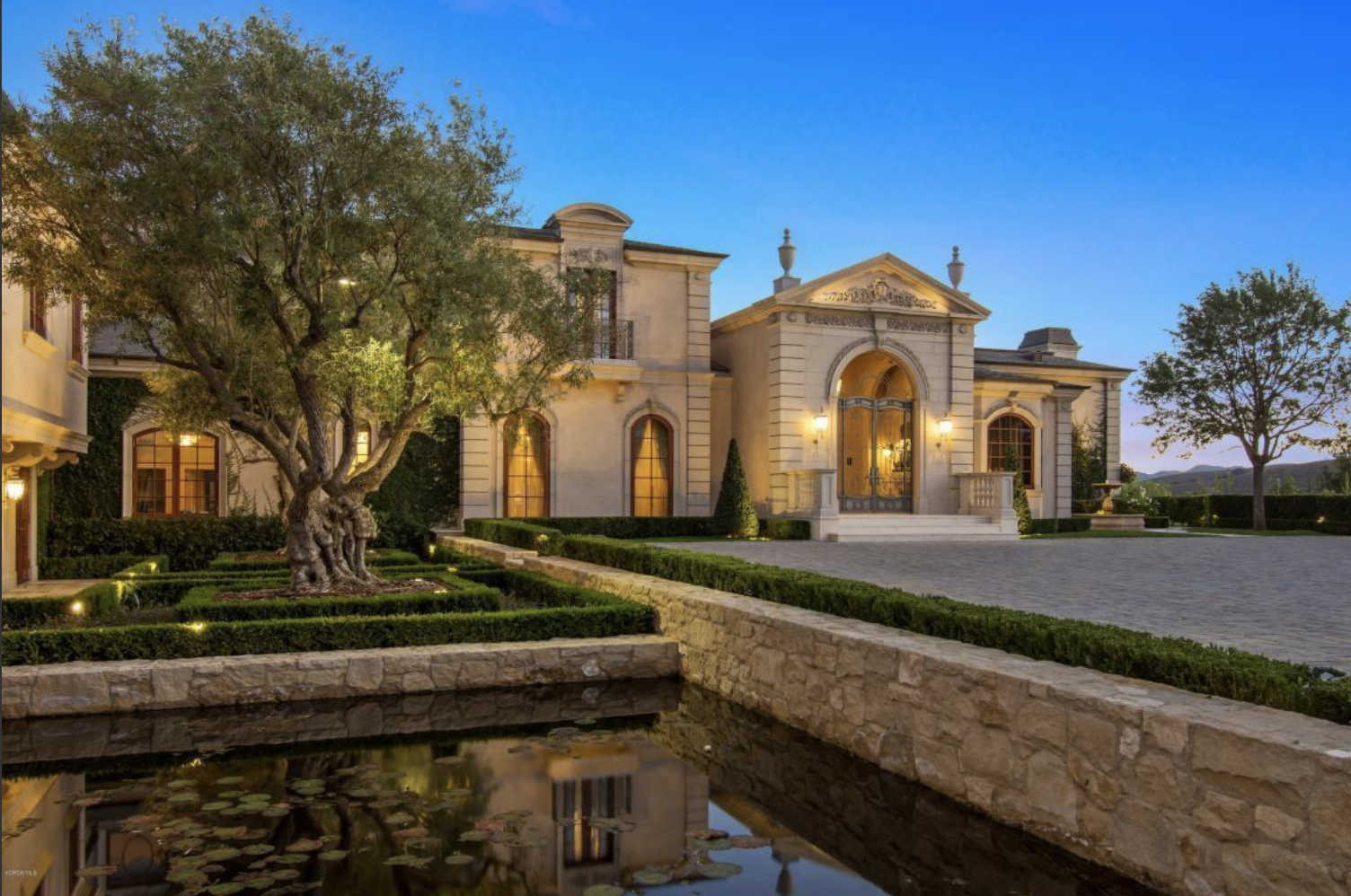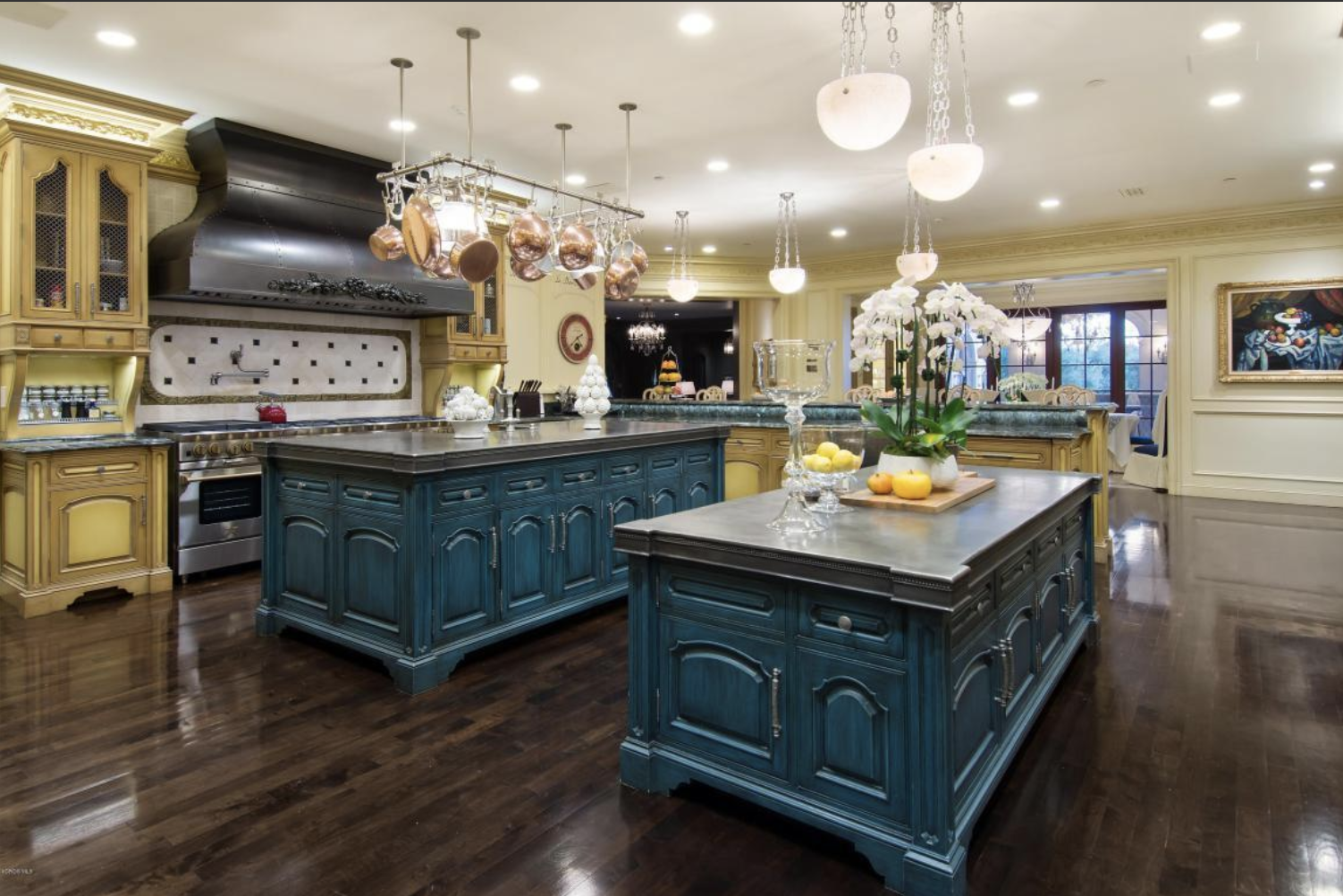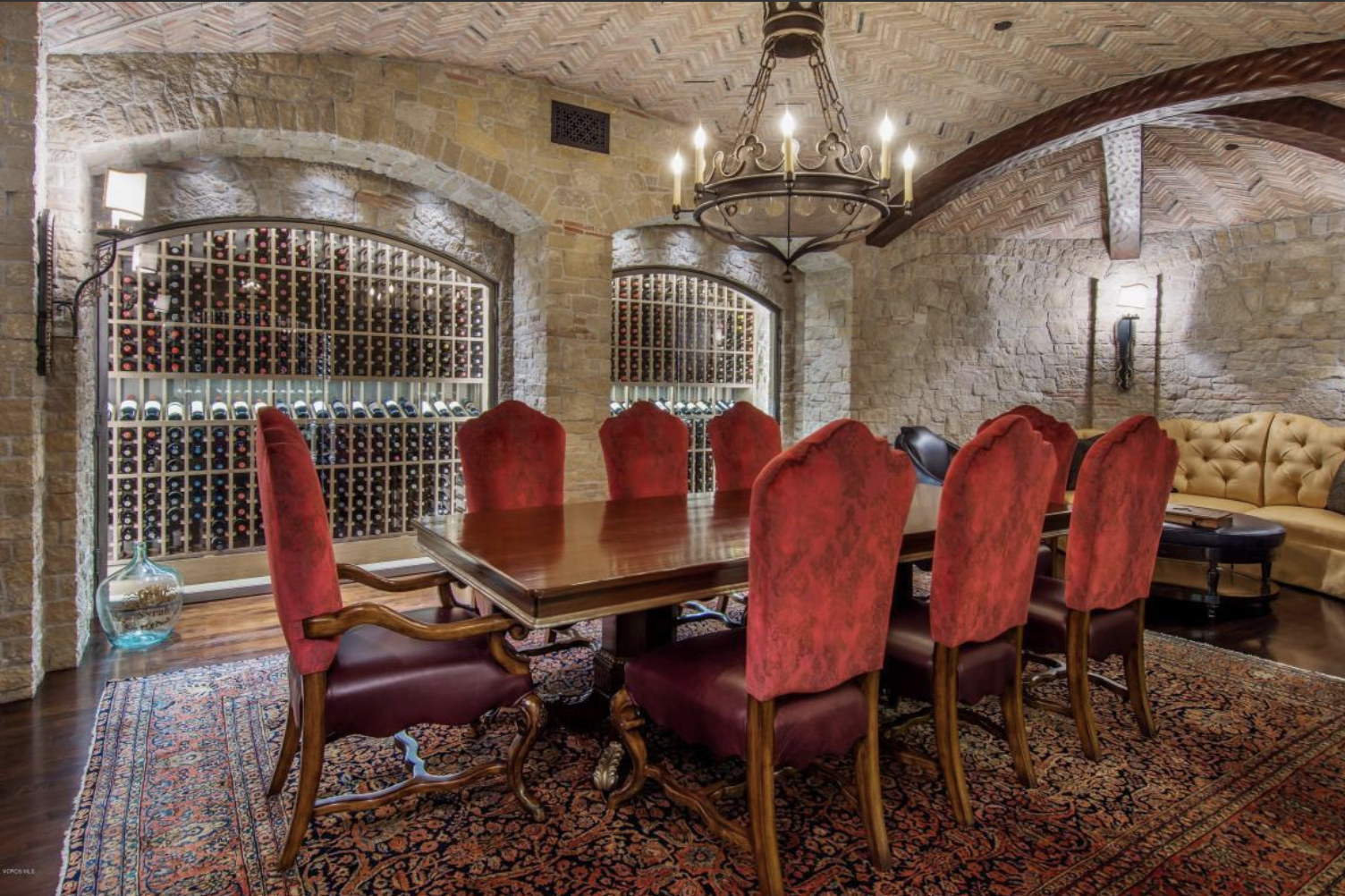 Tull's sprawling estate features over 50,000 square feet of living space divided among seven separate structures. The European-style estate includes a 32,000-square foot main mansion, a 11,000-square-foot guesthouse with its own infinity pool and home theater, a 1,500-square-foot greenhouse, a quarter-acre lake, and a 2,644-square-foot poolhouse/spa.
There are 12 bedrooms, 18 full bathrooms, and 18 half-baths on the premises and a 2,000-square-foot closet in the 5,000-square-foot master suite.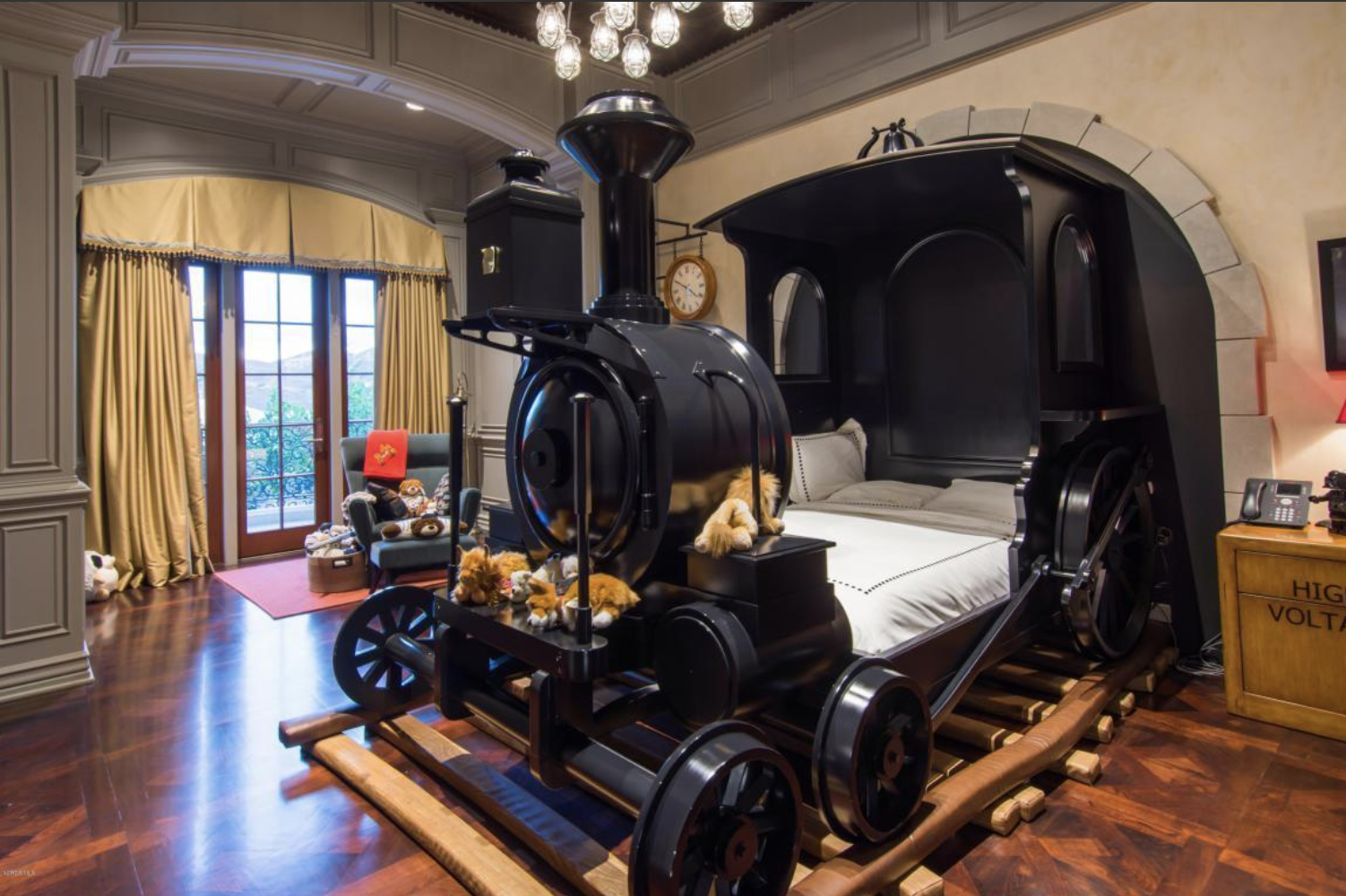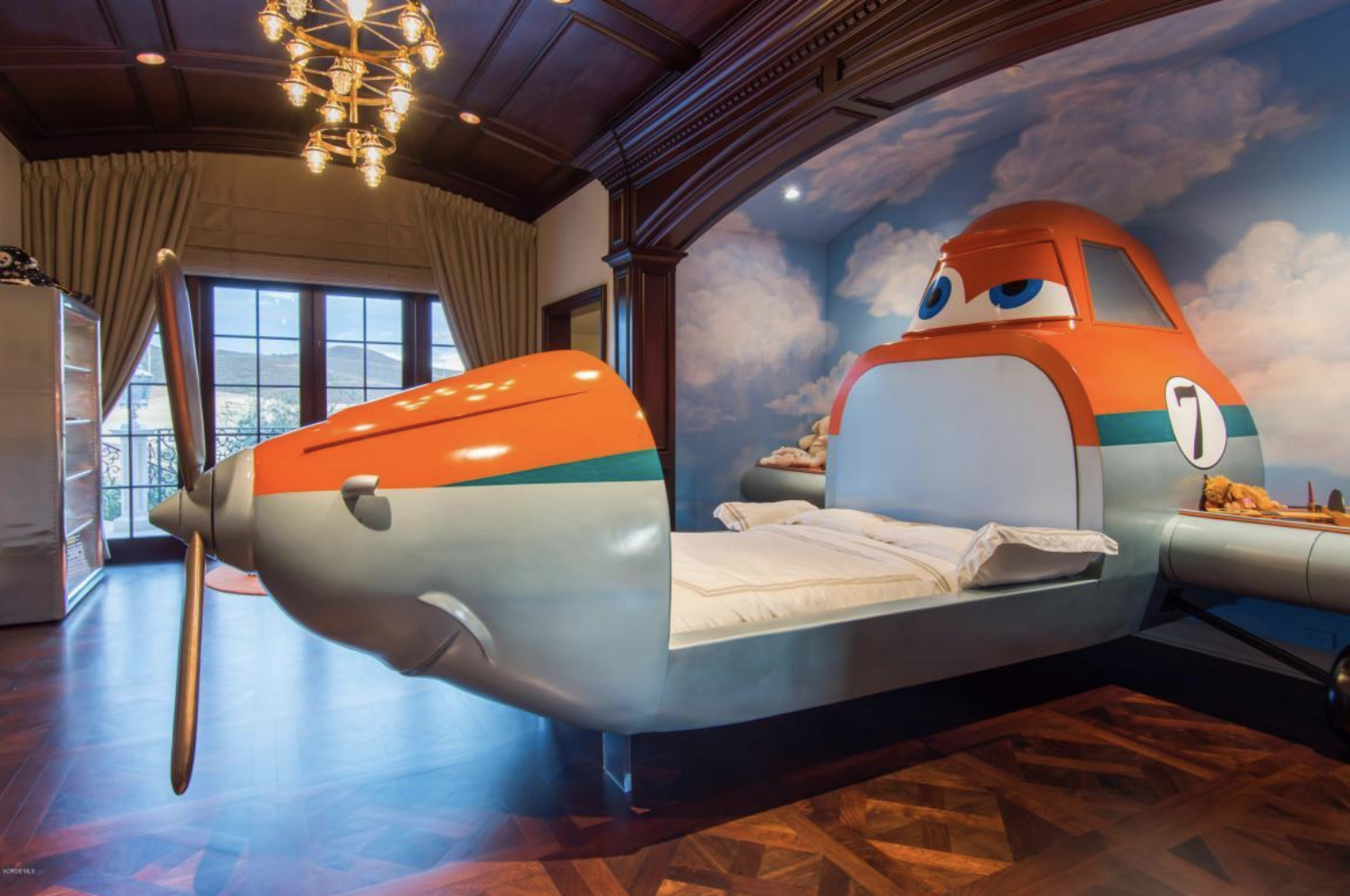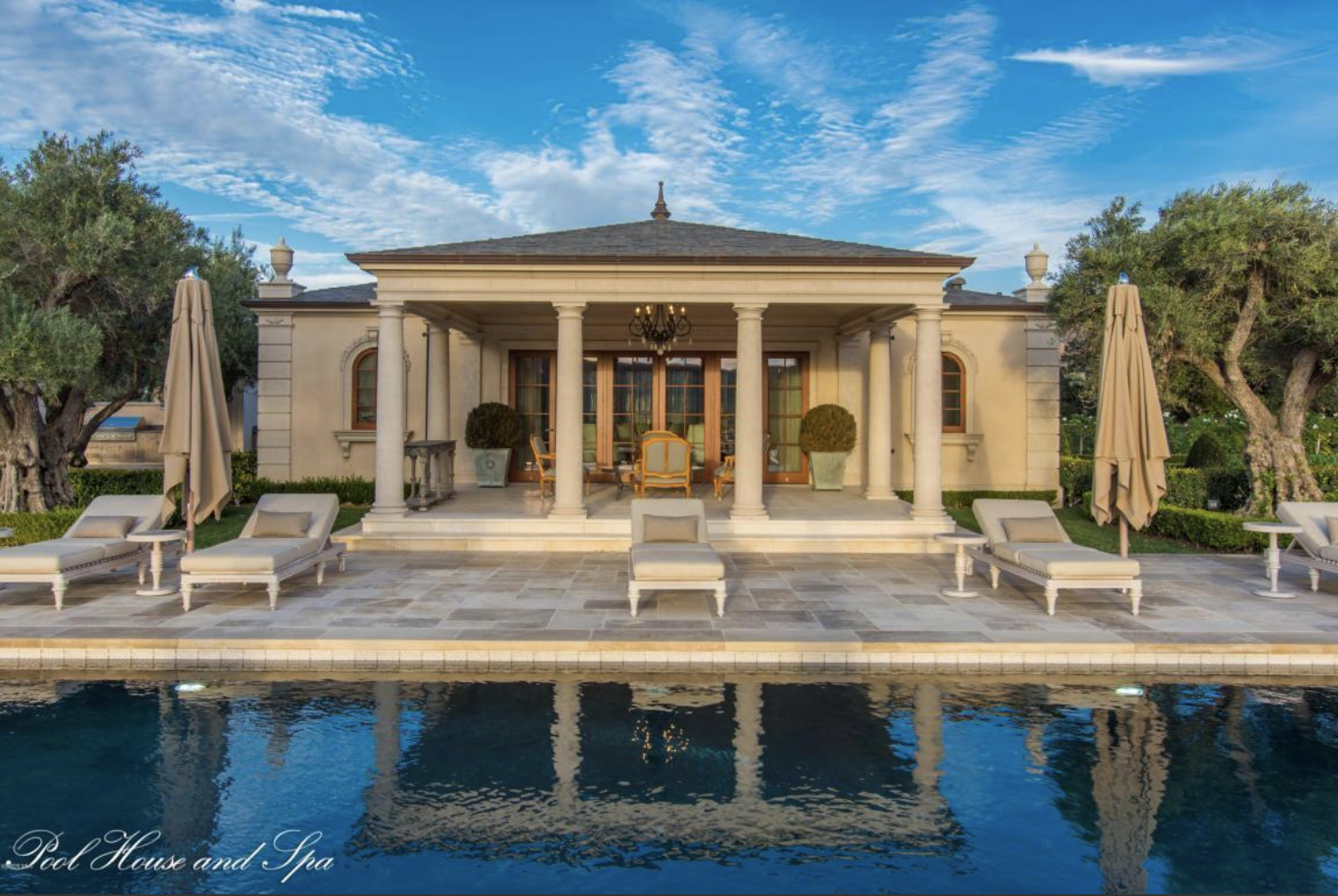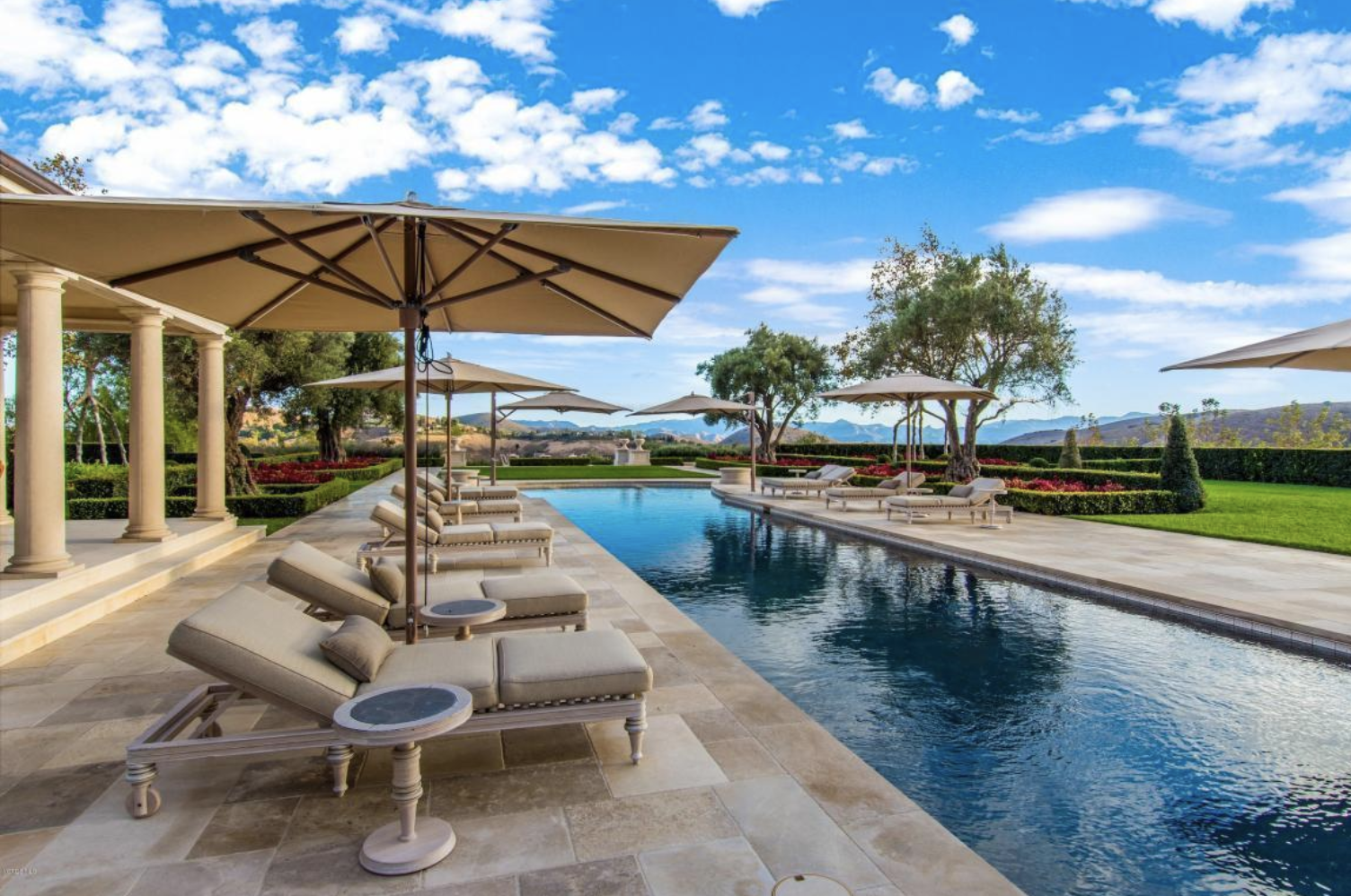 Among the myriad features you won't find in at any other properties in the L.A. area are two municipal-quality water wells. The wells take care of the residents' personal needs and supply water to the five-acre organic farm that produces farm-to-table food via 18 in-ground farm beds and more than 150 fruit trees. They also provide water for the fish pond, stocked with catfish, largemouth bass, and bluegills. A 275-kilowatt solar energy system provides most of the electricity.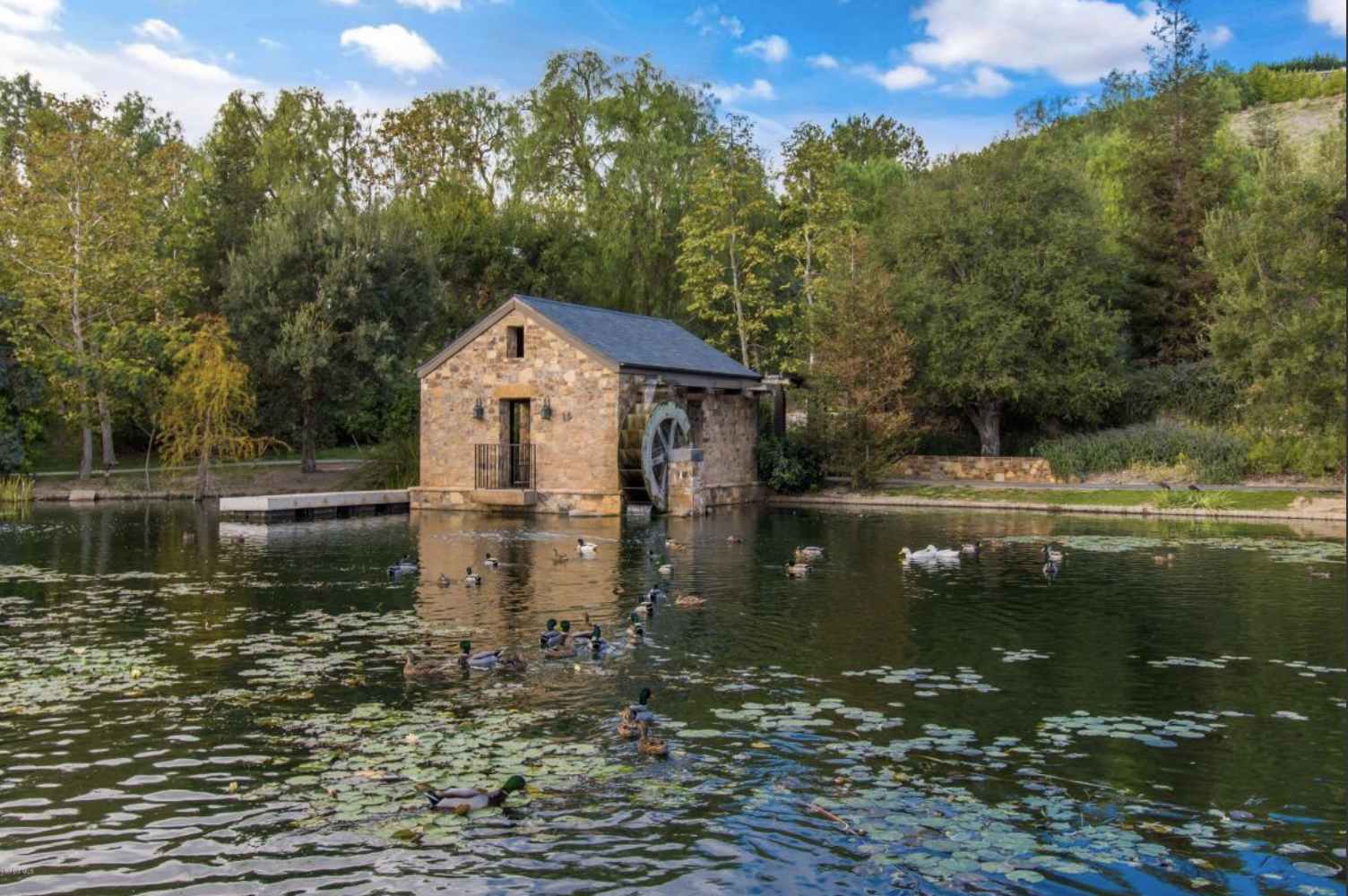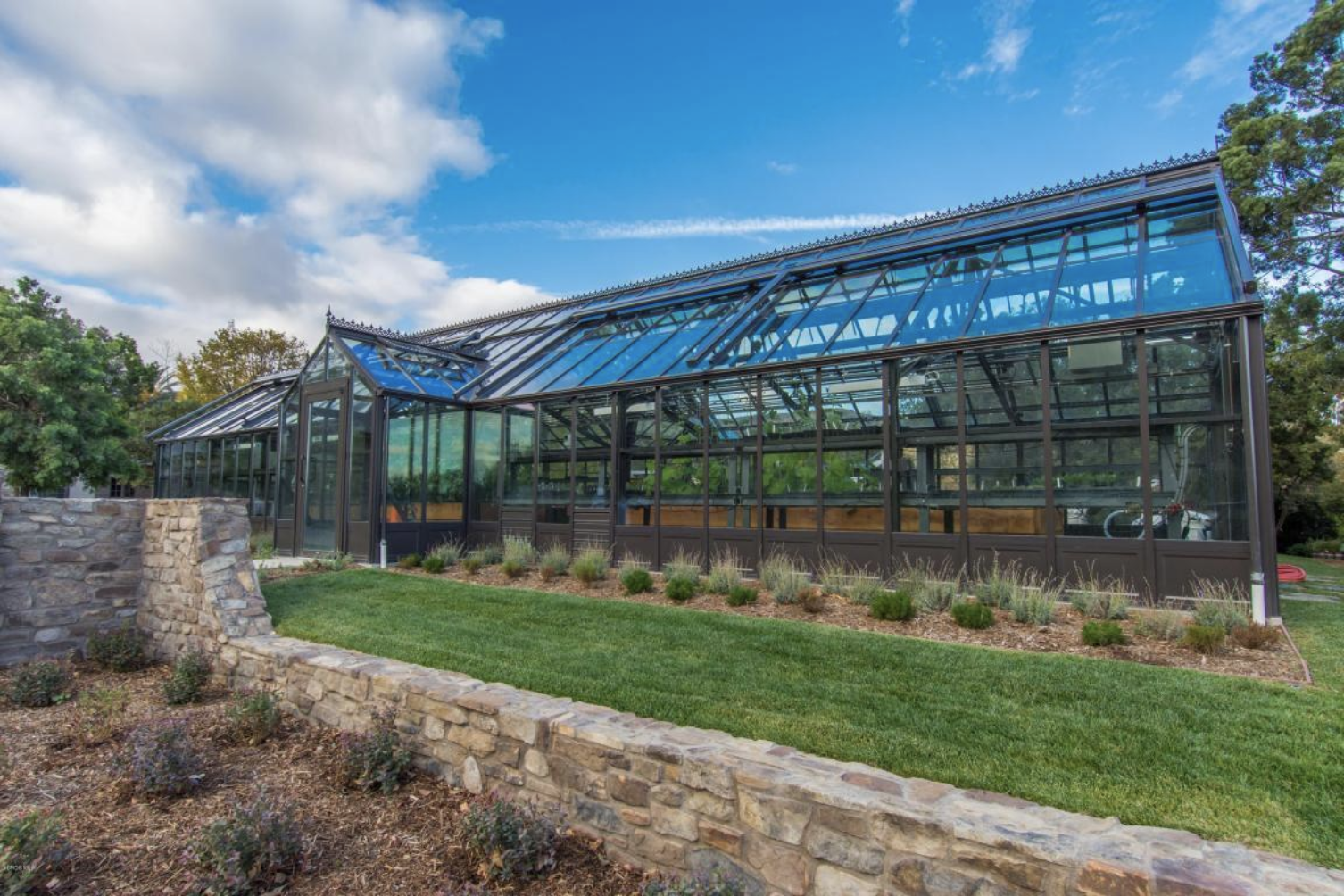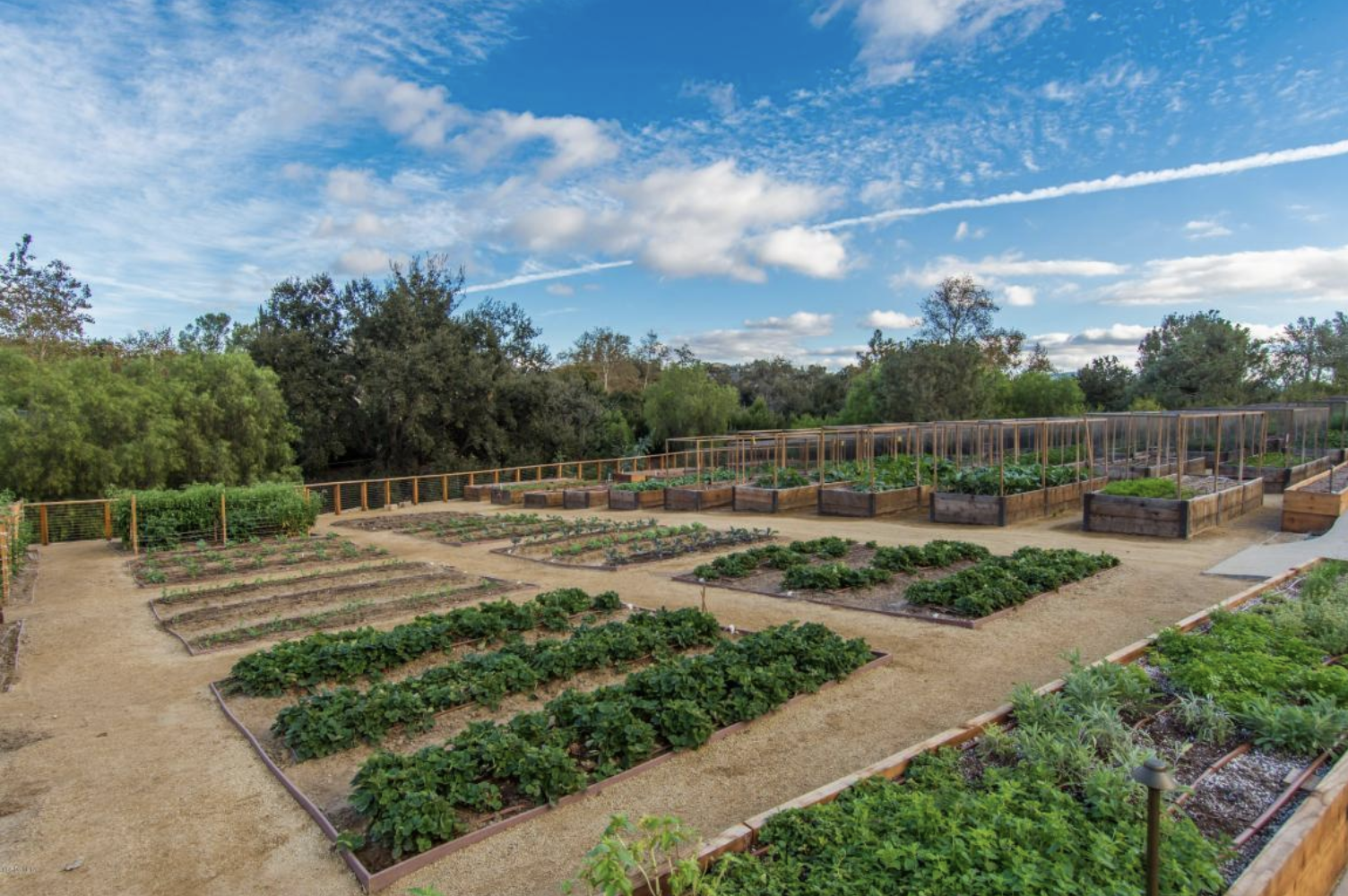 Some of the mansion's other luxe amenities include a Pittsburgh Steelers-themed sports lounge (Tull is a part owner of the NFL franchise); a 1,869-square-foot museum complete with a biometric gas system that removes oxygen from the room in the event of a fire threatening the collectibles housed within; a giant professional photo studio, and a spa with a Himalayan salt therapy room, a steam room, sauna, and massage room.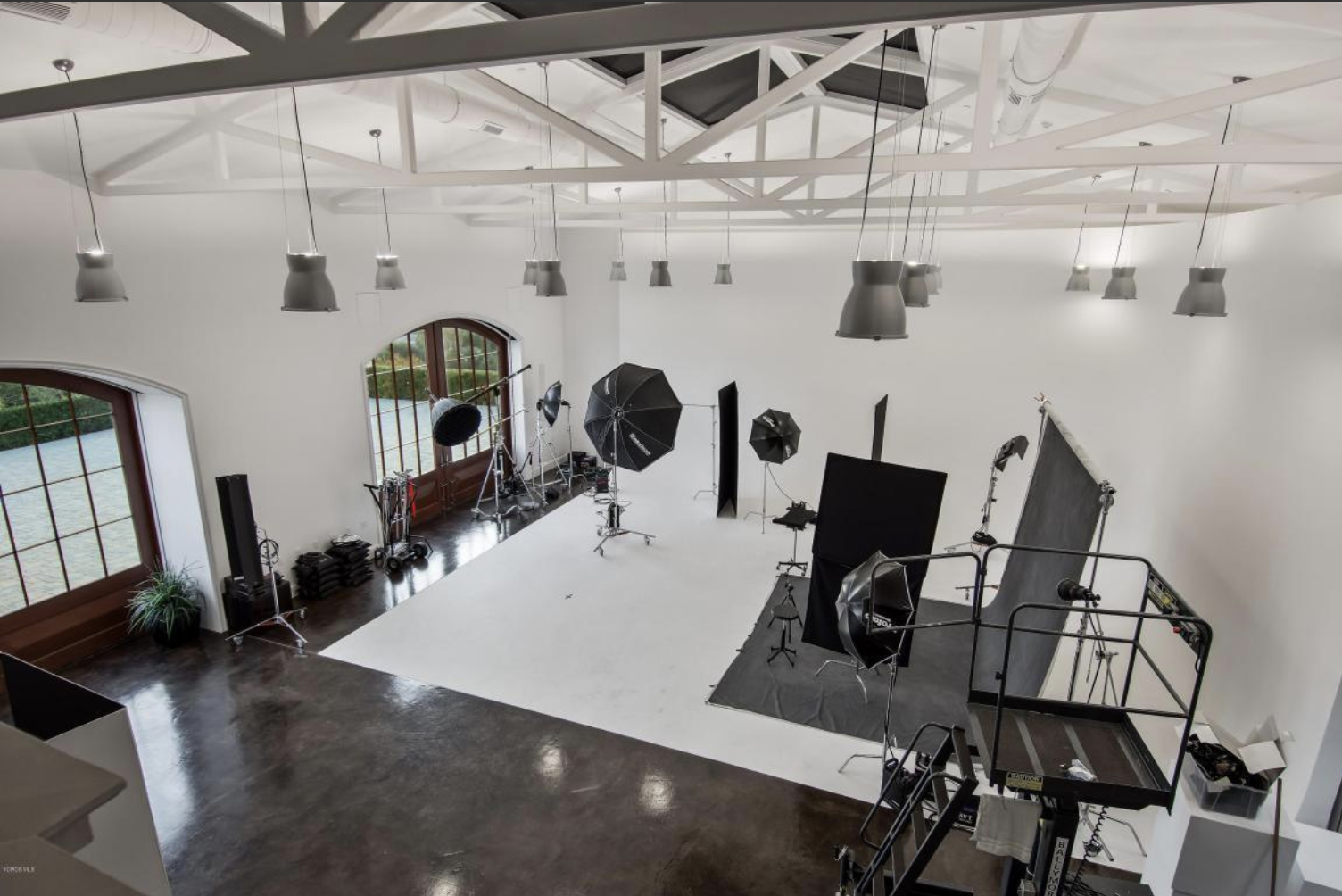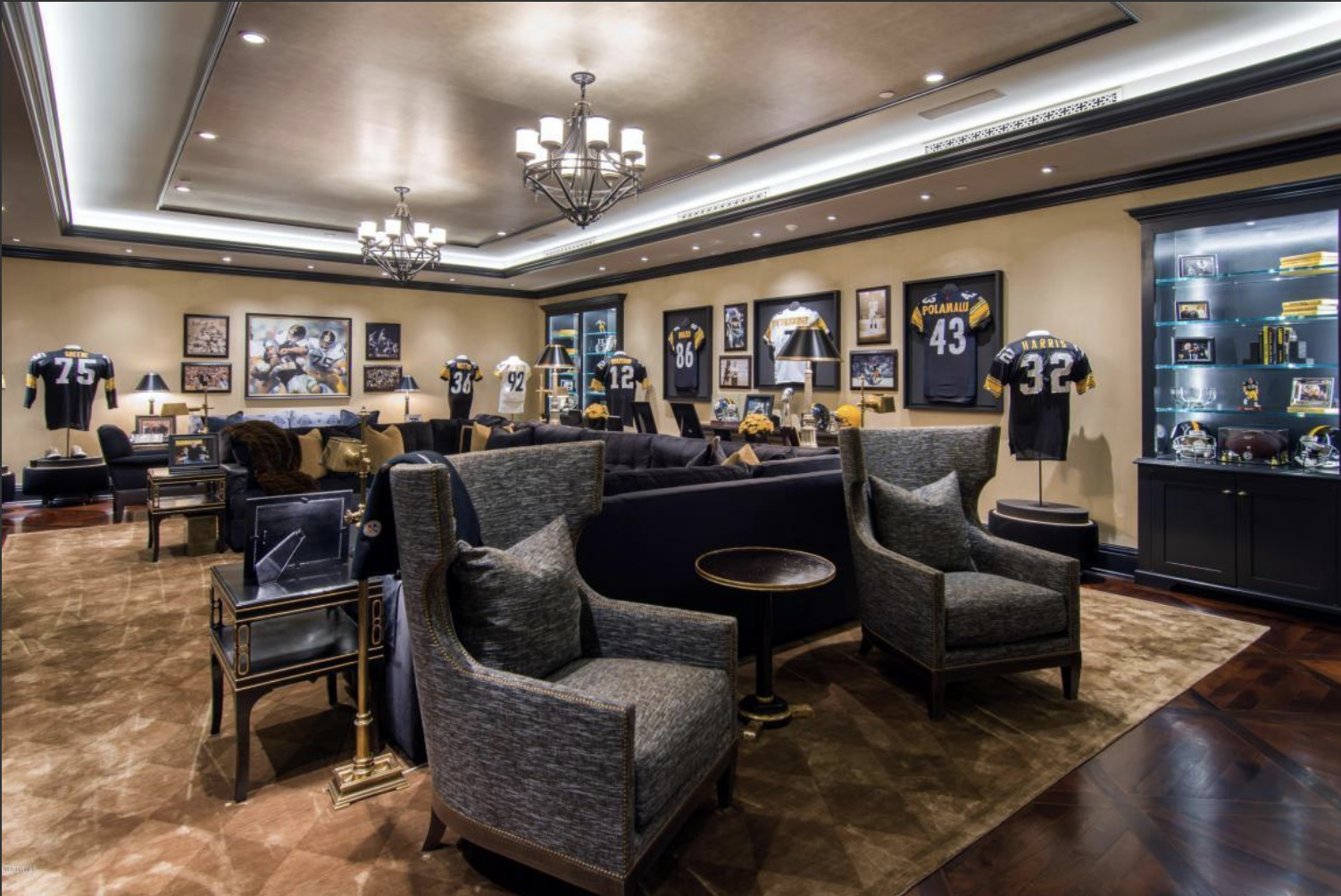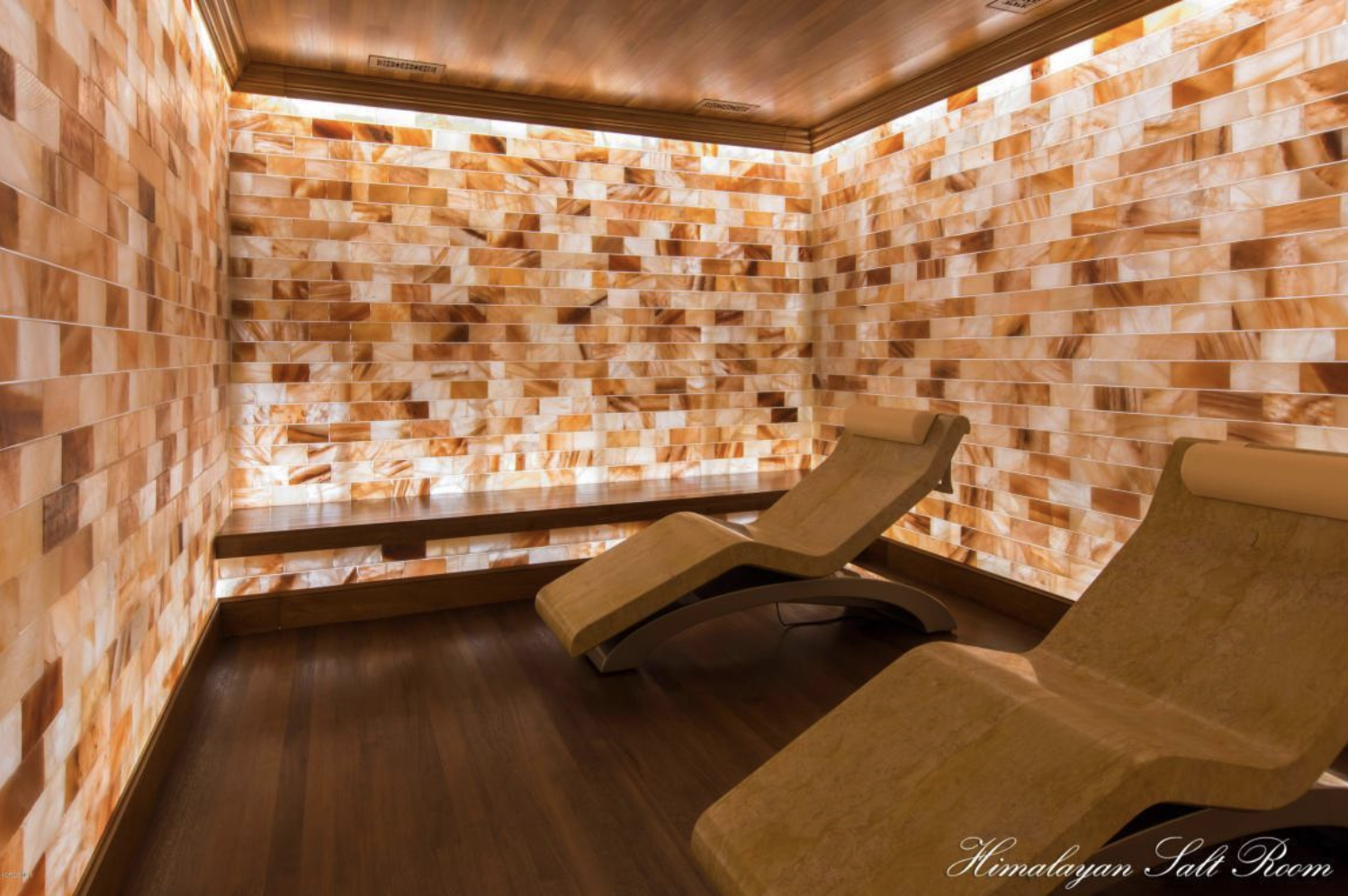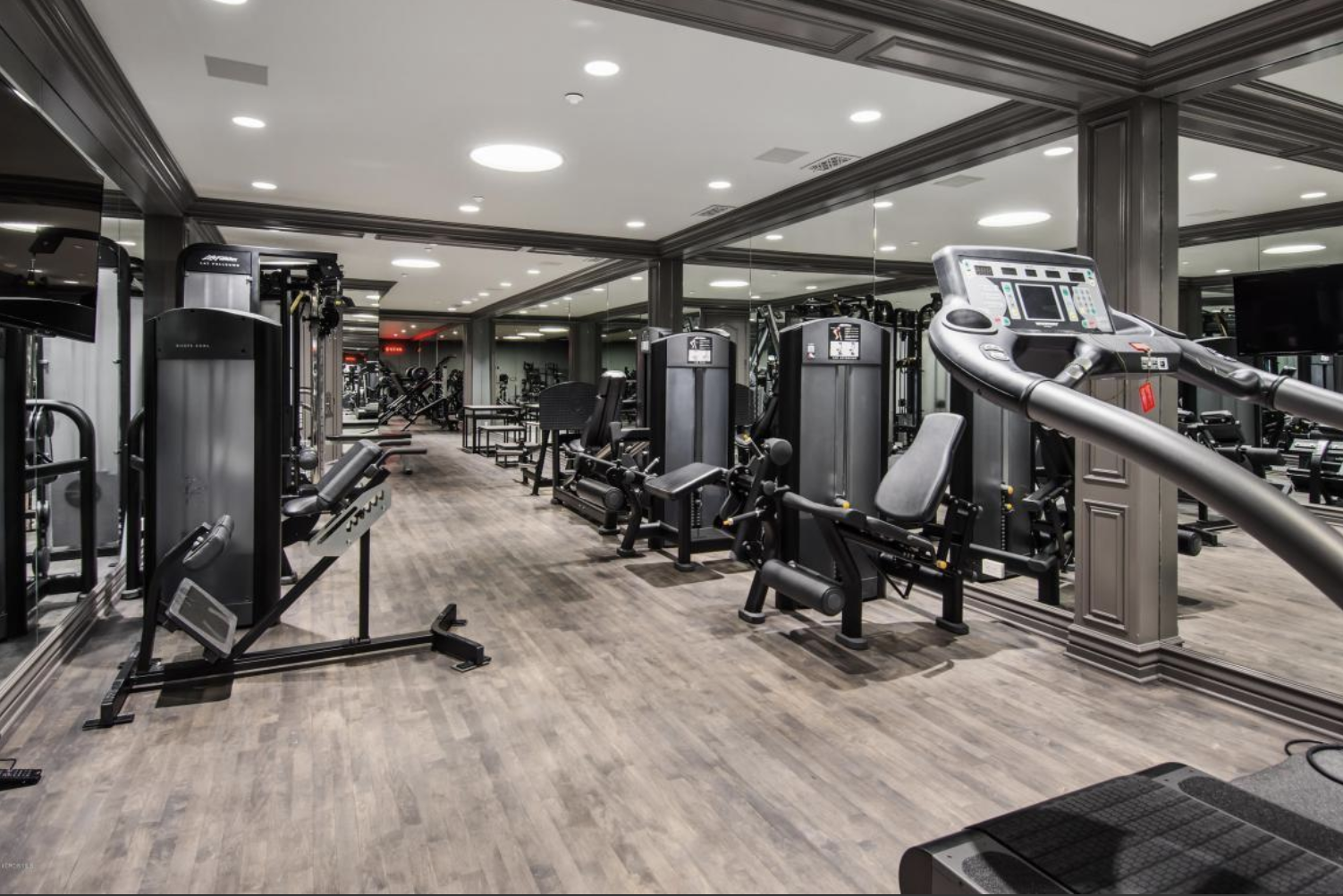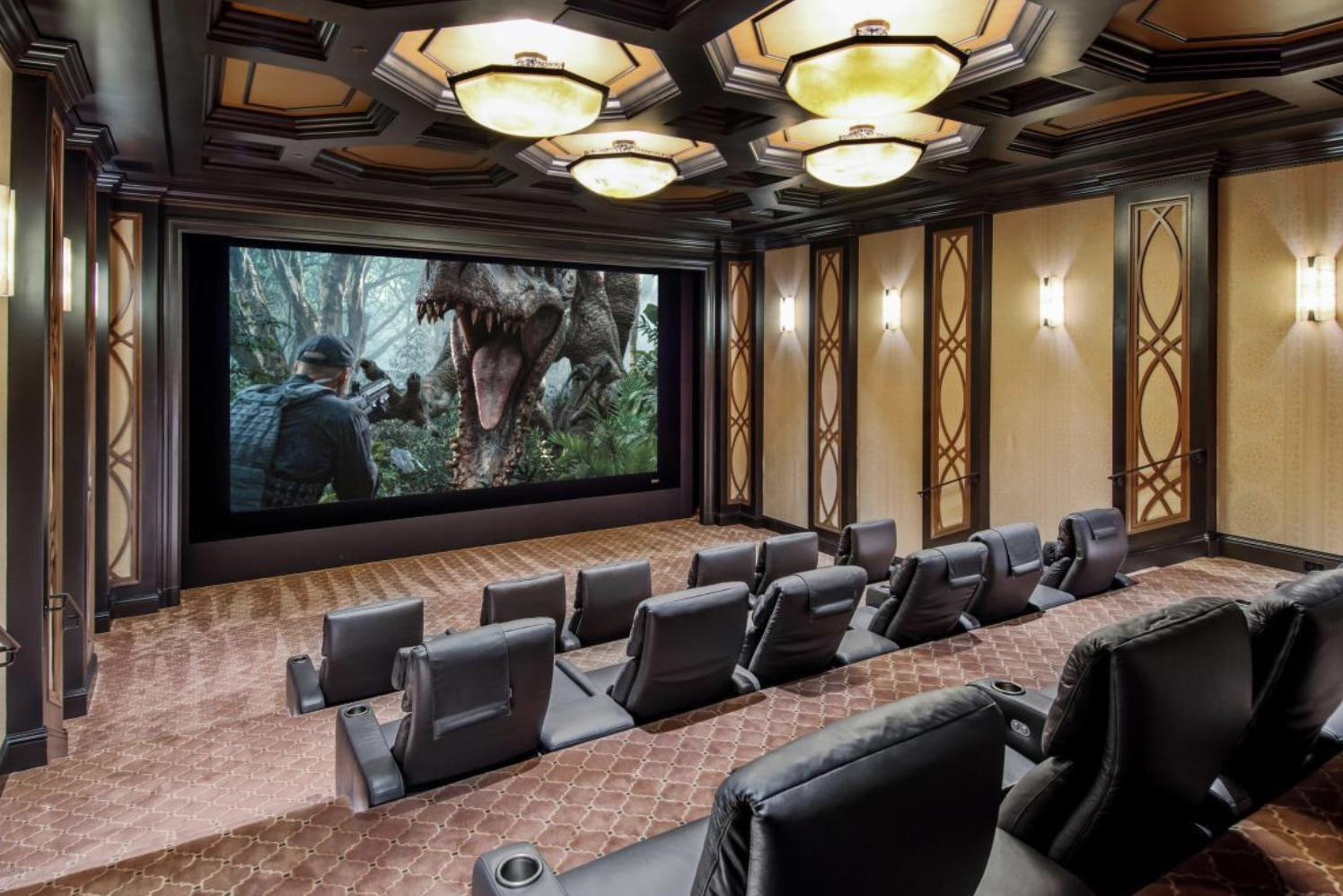 But it's the Dolby Lab-certified 18-seat theater, with perfect acoustics that provides the most insight into Tull, the man who developed this remarkable property over the past seven years.
For More Information, Click Here