Pocket full of cash from the sale of her $40 million Miami mansion bought by her billionaire neighbor, Adriana Lima, goes coast to coast and is now enjoying the Los Angeles scenery and heat after spending $12 million for a brand-new Brentwood home.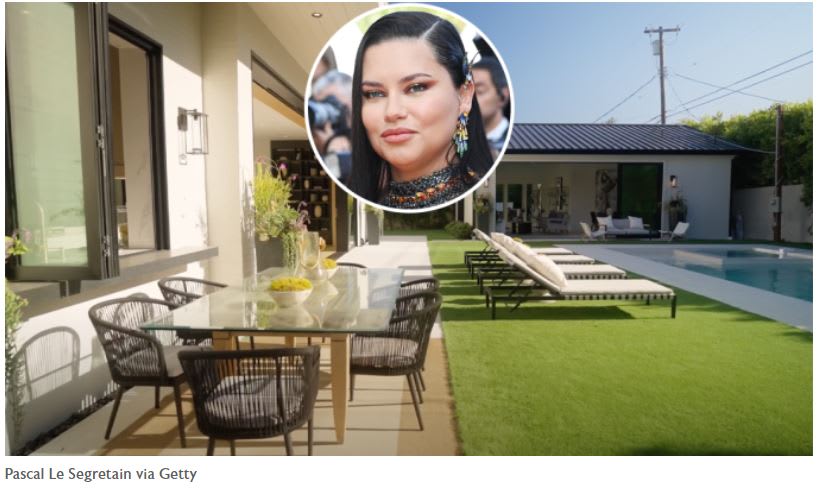 The 7,500-square-foot mansion, built this year by a developer and never formally listed for sale, was subtly marketed as a "transitional farmhouse" instead of the more customary modern farmhouse-style construction across the city. Behind gates on a prestigious street, the house's open living areas have high ceilings, unique lighting fixtures, warm oak paneling, and opulent Calacatta marble slabs.
A spacious corridor with glass walls and a clear backyard view is accessible from the front door. There are two kitchens: one for show, with two marble-topped islands and modern Miele appliances, and the other a smaller hidden unit where the real cooking is intended to take place. To the right of the entrance is a formal dining space served by a handy wet bar. There is a pantry and lots of storage in custom cabinets.
Additionally, there is a family room that is open and has stylish backlit bookcases, as well as a living room with a marble fireplace. The main bedroom upstairs has views of the backyard and the surrounding treetops, and the massive balcony on the second story provides many options for entertainment.
The main house has five ensuite bedrooms and a detached guesthouse with one more bedroom and bathroom in the property's southwest corner. A bar, fire pit, and BBQ area surround a 45-foot pool. The land is a level third of an acre, which is generous for this area of town, and the back lawn is drought-tolerant AstroTurf. A movie theater, a fitness center, and a walk-in refrigerated wine closet are some additional luxurious estate features.
Lima and her fiancée Andre Lemmers, both 41, formerly lived in a Santa Monica rental house close to the well-known Brentwood Country Mart shopping and dining district. The former Victoria's Secret Angel also had a multi-million-dollar penthouse in New York City for a while, but it was recently sold.
Are you looking for a luxury estate to call home? Frontgate is the future of real estate, having created a streamlined, tech-savvy, personalized experience for buyers and sellers. From selection to service, the team's operational excellence is unmistakable, and they guide their clients with a friendly, casual approach. View our recent listings here.