The Kardashians are making strides into the food industry, as Kris Jenner announces her investment in Health Nut, the family's favorite salad chain, and Kim is named as Beyond Meat's newest chief taste officer.
HN Holding LLC, the firm owning the Health Nut restaurants, announced that Kris Jenner will take an equity stake in the company as its first investor, a breakthrough in the company's plans to expand globally and scale its marketing and licensing programs.
With their ever-changing fashion trends and husbands, the Health Nut salads are one of the staples people overlook in their show. "Throughout the years, Health Nut's iconic salads have become a fixture in my home as my family enjoyed countless meals from their Calabasas location. I've always valued how Health Nut has been able to deliver convenience without sacrificing high-quality ingredients and outstanding customer service.", Kris Jenner said in a statement. Health Nut has three Southern California locations: Calabasas, Sherman Oaks, and Manhattan Beach.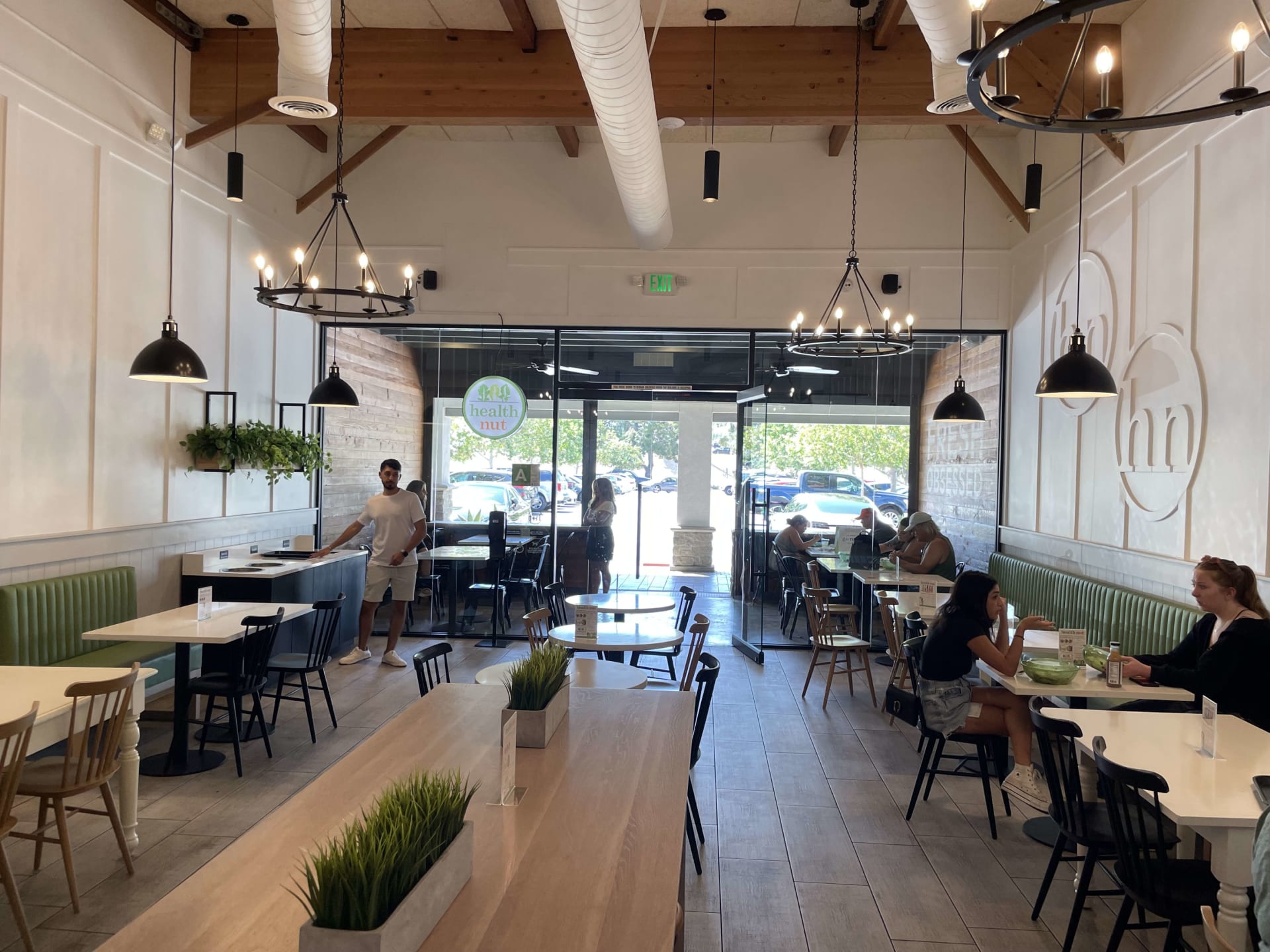 Cindy Bailey, the chief brand officer of Health Nut, facilitated the investment, which is set to potentially become the next Sweetgreen or Just Salad. Dan Romanelli, who founded the Warner Bros. consumer products division, has reportedly joined as a consultant and advisor as well.
Proving they are not just TV personalities but also business moguls, Kris Jenner's recent Health Nut investment just follows Kim's moves in the food world. Kim revealed through Instagram that she will join Beyond Meat as its chief flavor consultant, which she possibly may have been motivated by one of her best friends, the influencer Foodgod, formerly known as Jonathan Cheban. As a dedicated home cook,
Kardashian will contribute to the Beyond Meat newsletter and claims she will include the plant-based meat substitute in the meals she prepares for her family.
"It's empowering to know that the small changes I'm making for my family, like incorporating more Beyond Meat into our meals, can add up to make a big impact. As my fans know, my fridge and freezer are fully stocked with Beyond Meat's products.", Kardashian said in a statement.
With the Kardashians vested in greener and healthier food options, it exhibits which aspects of life they value most: their health and figure. Surely, their impact on these companies is immeasurable. Read more here.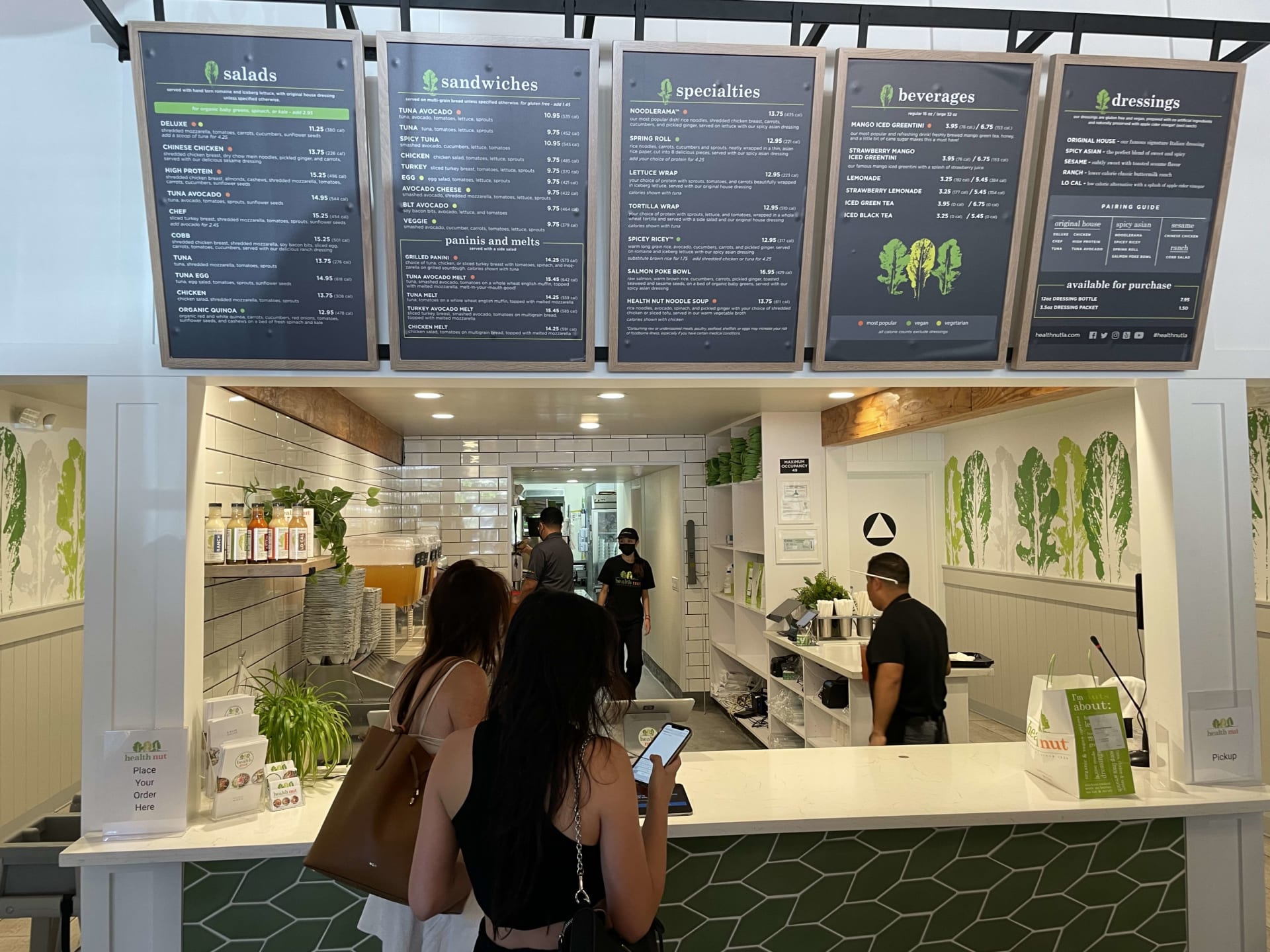 At Frontgate Real Estate, The Health Nut is a favorite! From Jeffrey Biebuyck:
"The Health Nut Restaurant in Calabasas is a local favorite, and now it's going worldwide with the help of the Kardashians. The restaurant has been featured on many television shows, but this latest exposure is sure to bring in new customers from all over. Health Nut is known for its colorful salads and yellow iced teas, which can be seen in many episodes of Keeping Up With The Kardashians. Health nuts hail from all over the world to get their fix at this Woodland Hills restaurant that began as a vitamin store back when it first aired on TV - they're not only tasty but also nutritious!
Years ago, Dana and I heard about a salad and sandwich shop behind the health store at the El Camino shopping center near the pet store. During that time, Health Nut sold everything from vitamins, crystals, and holistic healing products. There were soups, sandwiches, and teas offered in the back, but they appeared to be just side hustles for the store.
The store's food service consisted of just a deli counter and a couple of tables to start, but they decided to expand into a bona fide restaurant in the early 2000s as Amazon and Costco pushed independent sellers out of the vitamin market.
It wasn't long before the lines started running down the aisles and sometimes outside the door to get a salad or sandwich. Within a short time, the spot developed a loyal following in the Calabasas area. All the dishes on the menu have a Korean influence, including wraps, sandwiches, and noodle soups.
As a result of the hype, local residents, The Kardashians began eating salads on the show. In 2015, so many people asked where they got their salads. They tweeted about it and put the store on the map!"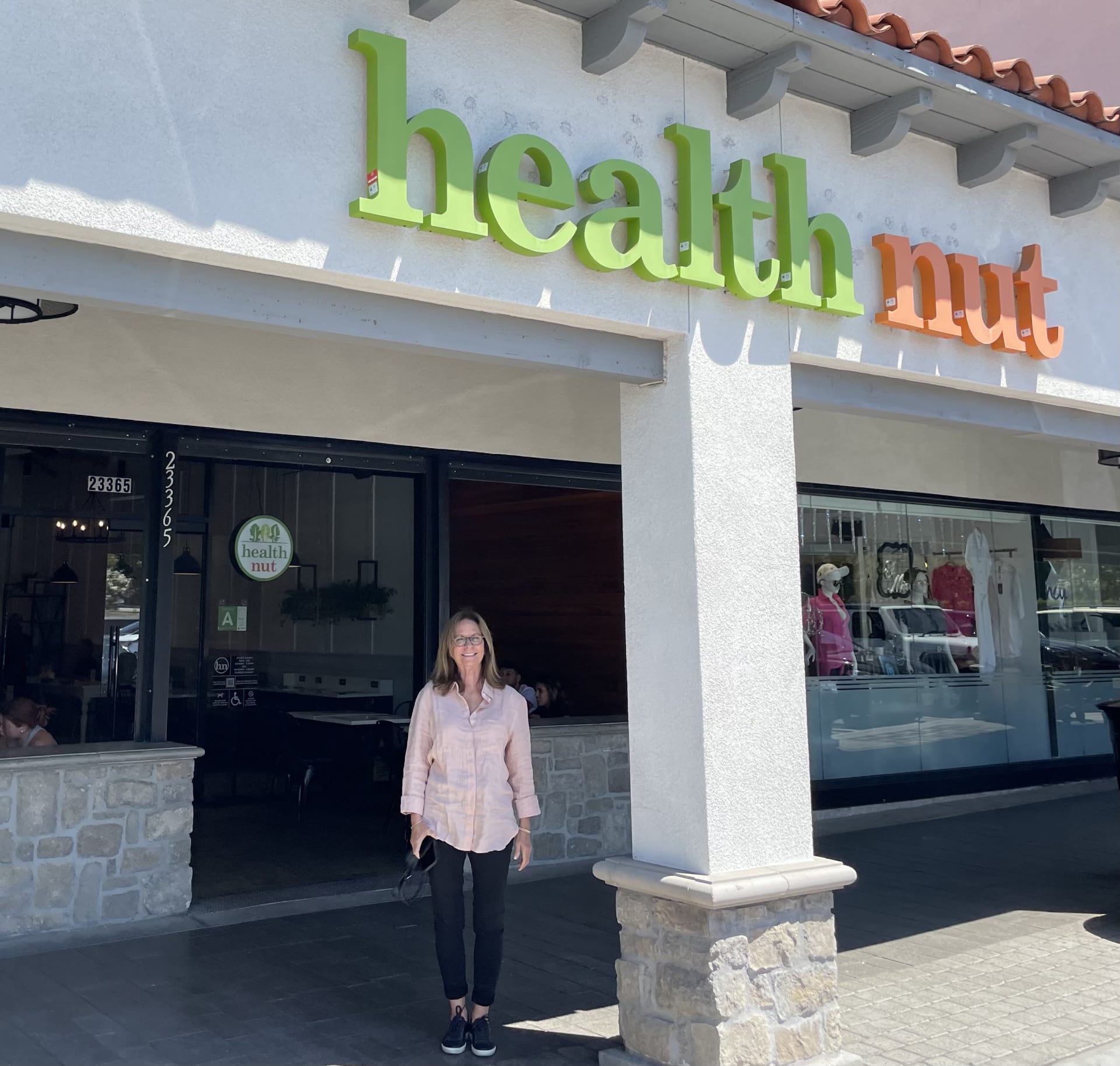 Frontgate is the future of real estate, having created a streamlined, tech-savvy, and personalized experience for buyers and sellers. From selection to service, the team's operational excellence is unmistakable, and they guide their clients with a friendly, casual approach that epitomizes the California lifestyle.
Dana, Jeff, and the Frontgate team consistently advise a wide range of influential buyers and sellers in a manner and style that has earned them recognition on a national level. Are you ready to discuss your home buying or selling options? Contact the team at Frontgate Real Estate today!