For the uninitiated, Halloween in Calabasas and Hidden Hills is something of a big deal. Well-manicured lawns are spectacularly transformed into spooky graveyards, local children and adults turn themselves into frightening creatures and fierce superheroes, and, of course, there's no shortage of sugar-coated treats. Here are five tips to guarantee a Happy Halloween for the entire family.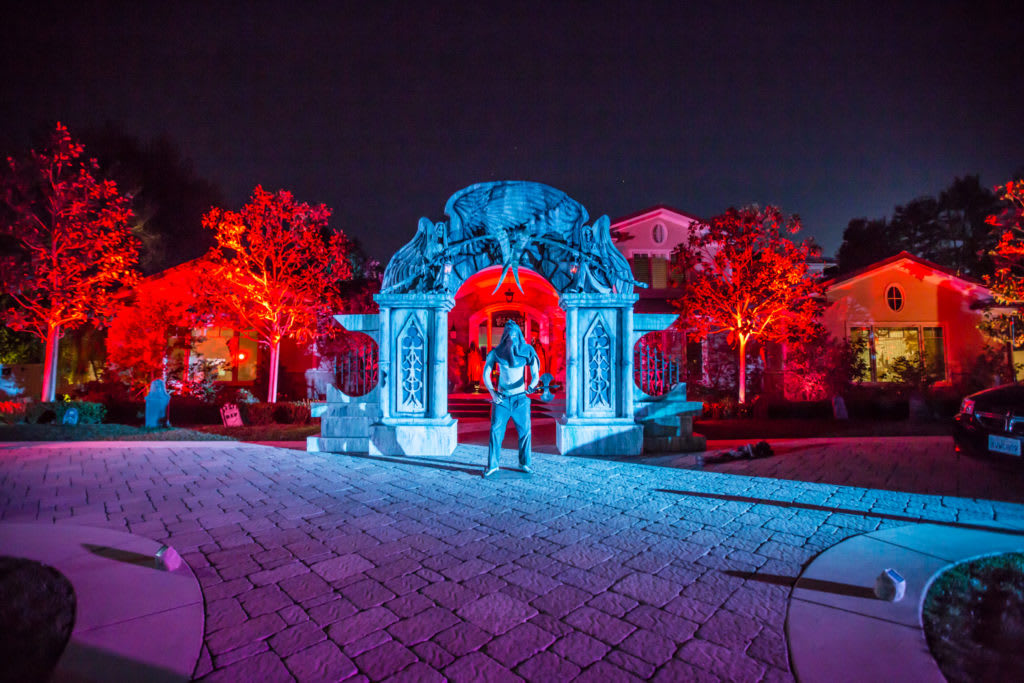 (Mansion Exterior | Photo Source: nickgentileevents.com)


Remember the Gate Guidelines
For the greatest enjoyment, avoid entry hitches for your guests on Halloween night by familiarizing yourself with gate entry rules for Hidden Hills and The Oaks. Due to the high traffic of guests on Halloween, gate officers cannot call you to authorize guests who you aren't registered and on the list. Notify gate officers in advance of expectant visitors, and encourage your guests to arrive early, as entry lines can get long.


Just a few extra things to know about The Oaks on Halloween:


-The busiest time at the gate is between 3:30 and 8 p.m.
-If you are having food delivered they will have to wait in the guest line so please plan accordingly.
-The Community Center will be closing at 2pm. This includes the gym and the pool.
-There is a special street sweeping the day after Halloween.


Wander over to Wingfield Road
With stunningly ghoulish decorations, Hidden Hills is Halloween headquarters. Make a beeline for Wingfield Road for prime trick-or-treating activity and Instagram-worthy decor.


Star Gaze
Everyone comes out to play on Halloween, including the community's most high-profile residents. Don't be surprised if you find yourself trick-or-treating alongside a few familiar faces you'll recognize without their masks on.


Park it on Prado del Trigo
Calabasas is derived from "calabaza," the Spanish word for pumpkin, so it's no surprise this ordinarily serene community is a must-see Halloween stop. In The Oaks, Prado del Trigo is the go-to street for parties and the candy mother lode for kids.


RSVP to a House Party
Halloween parties are the perfect excuse to dress up and to indulge in fall treats, and Hidden Hills and Calabasas both are teeming with elaborately styled private soirees designed by celebrity party planners. The key is getting yourself on the guest list for a night you won't soon forget.


MORE INFO FOR THE OAKS
If you have lived at The Oaks for more than a year or two, you know that our community has become quite the destination for hundreds of little trick-or-treaters each year. The streets, especially Trigo, get clogged with pedestrians, most of them very young and wearing costumes. It's terrific fun for all but it makes driving challenging at best and downright dangerous at times. Parents should carry flashlights and children should be under your close supervision. Remember, The Oaks is very dark at night.


The Oaks Security will have extra personnel on hand along with additional patrol vehicles that will be constantly cruising around. Also, we will have Sheriff's Deputies cruising the streets. If you need any help or would like to report an unsafe driver or other hazardous situation, simply flag down one of these vehicles.