New population estimates show that once again the fastest-growing cities are in the South and West.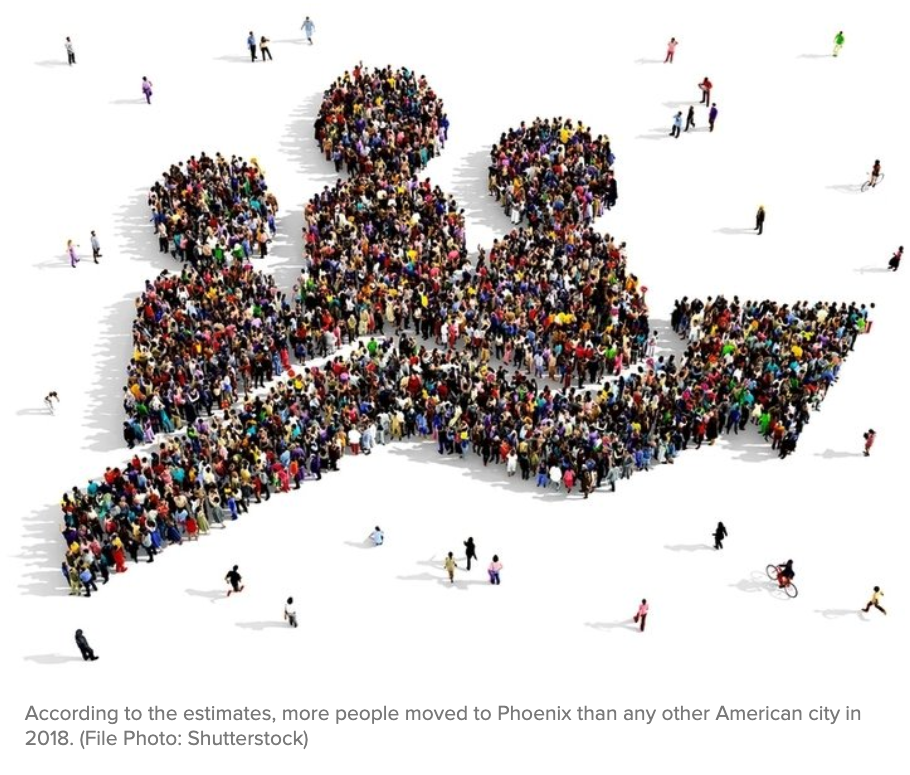 CALABASAS, CA — Calabasas lost residents in 2018, according to new population estimates for cities and towns released by the U.S. Census Bureau on Thursday.
The estimates show which places gained or lost the most residents in 2018.
Overall, California gained 157,696 residents in 2018 and had a total population of 39,557,045. According to the figures, the 2018 population for Calabasas was 23,954, a decrease of 141 from 2017.
According to the estimates, more people moved to Phoenix than any other American city in 2018. Phoenix was among a handful of cities mainly in the West and the South that had the largest population increases in 2018.
New York City remains America's most populous city but more than 39,000 residents fled the Big Apple in 2018, the figures show. On the country's opposite coast, Los Angeles — the second-most populous city — gained nearly 8,500 residents.
San Antonio, Fort Worth, Seattle and Charlotte rounded out the top five cities with the largest population increases.
Ten communities in America exceeded the 50,000-population mark in 2018 while another three crossed the 100,000-population mark.
Overall, the 15 cities with the largest population increases in 2018 were:
Phoenix, Arizona
San Antonio, Texas
Fort Worth, Texas
Seattle, Washington
Charlotte, North Carolina
Austin, Texas
Jacksonville, Florida
San Diego, California
Denver, Colorado
Frisco, Texas
Columbus, Ohio
Henderson City, Nevada
McKinney, Texas
Las Vegas, Nevada
Miami Florida
Click Here for more information.