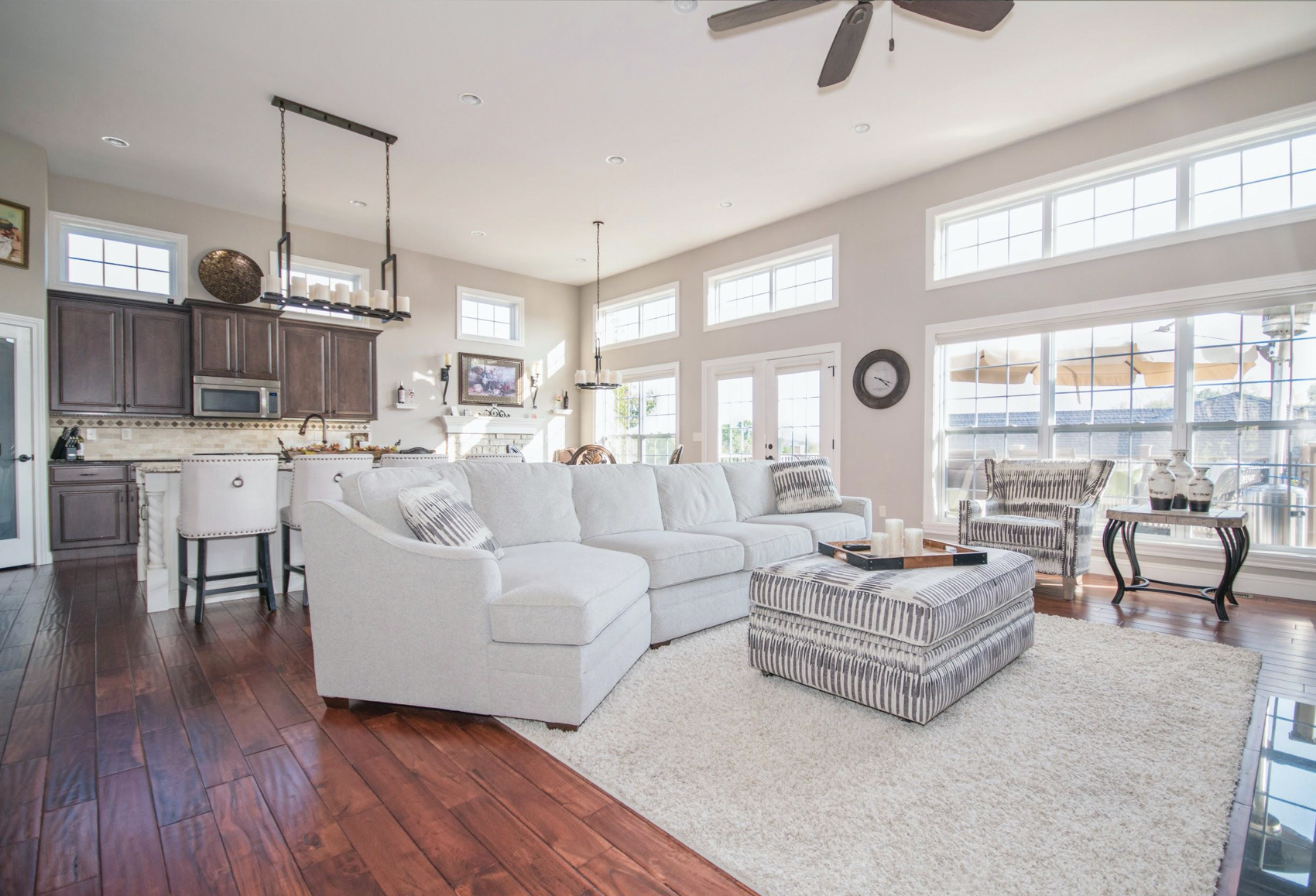 Downsizing is a popular post-retirement move and a great opportunity to get rid of clutter, reduce home maintenance, and move somewhere that suits your lifestyle a little better. Before searching for homes or sorting through your belongings, decide what you're going to do with your current home. Whatever you decide may influence the location or budget for your new home. As you navigate this decision, here are some important things to consider.
Renting Out Your Home May Yield Extra Income
Renting out your home can be a great way to supplement your retirement income. This extra income source can help cover the ongoing costs of your old home, help pay off the mortgage on your new home, or fund any activities you want to do during your senior years. You can even turn your home into a vacation rental while you travel or try living in different locations.
Many seniors also use their rental income to fund their move into assisted living. If you're downsizing into one of these facilities in or around Los Angeles, take some time to find the perfect match. Treat your search as if you were hunting for a new home, paying attention to price, location, and features. Assisted living communities offer seniors all kinds of beneficial services and amenities, from restaurant-style meals to on-site salons. Remember that these facilities are designed to maximize your independence, so ensure that the place you choose allows you to live how you want. If you have health issues or a chronic illness, make sure you're in proximity to a local hospital or medical facility. In Los Angeles, there are 21 facilities that provide emergency services, including Kaiser Foundation Hospital and Saint Vincent Medical Center.
Rental Income Can Be Unreliable
Renting out your home may not be the best option if you need a reliable source of monthly income. For one thing, your rental may sit empty for months before you can find a tenant. You must be able to afford to sit through these vacancy periods by having existing income and savings. Remember, the ongoing costs of owning your home don't go away when you move out! You'll still have to cover your property taxes, home insurance, utility bills, and maintenance costs. You should also be prepared to cover these costs yourself if your tenants are late paying rent or stop paying altogether—evicting a tenant for nonpayment can take months!
Being a Landlord Is Hard Work
Before you rent out your home, consider if you're up for being a landlord. Landlords have to be ready to deal with all kinds of problems, including late rent payments and emergency maintenance. While taking on the tasks of being a landlord may help you adjust out of working life, it may interfere with your desired retirement lifestyle.
If you do decide to rent out your home, MarketWatch recommends using new technology to make it easier. Use software solutions to streamline the tenant application and screening process. You can also use tech to simplify the financial side of your rental. For example, apps like QuickBooks can automate your billing and taxes.
Consider also leaving your home in the care of a family member. They can cover the ongoing costs of the home, and you can rest easy knowing it's in good hands. If you decide to charge your family members a small amount of rent for staying in your home, make sure you understand the tax rules involved in renting a home for less than fair-market value.
Do You Need the Funds Right Away?
Selling your home may be your best option if you need the money to fund your stay in assisted living or put a down payment on your new home. Even if you don't need the money immediately, you may want to sell your home right now for certain tax breaks. If you lived in your home for two out of the last five years, you won't have to pay taxes on $250,000 of profits from your sale—or $500,000 if you're married. If you rent out your home for the next few years and then decide to sell, you may not be eligible for these significant tax benefits.
Selling your home is a big decision. Make sure you aren't influenced by the opinions of others as you think about what you want. According to The Globe and Mail, many seniors face pressure from family and real estate agents to sell their homes and downsize. If you're tied to your home for sentimental reasons, consider keeping it for a while as you consider your options.
Written by: Jim Vogel of elderaction.org
* This publication is designed to provide general information regarding the subject matter covered. It is not intended to serve as legal, tax, or other financial advice related to individual situations. Because each individual's legal, tax, and financial situation is different, specific advice should be tailored to the particular circumstances. For this reason, you are advised to consult with your own attorney, CPA, and/or other advisor regarding your specific situation. The information and all accompanying material are for your use and convenience only. We have taken reasonable precautions in the preparation of this material and believe that the information presented in this material is accurate as of the date it was written. However, we will assume no responsibility for any errors or omissions. We specifically disclaim any liability resulting from the use or application of the information contained in this publication. To ensure compliance with requirements imposed by the IRS, we inform you that any US federal tax advice contained in this communication (including any attachments) is not intended or written to be used, and it cannot be used for the purpose of (i) avoiding penalties under the Internal Revenue Code or (ii) promoting, marketing, or recommending to another party any transaction or matter addressed herein. Always seek advice based on your particular circumstances from an independent advisor. Any disclosure, copying, or distribution of this material, or the taking of any action based on it, is strictly prohibited.