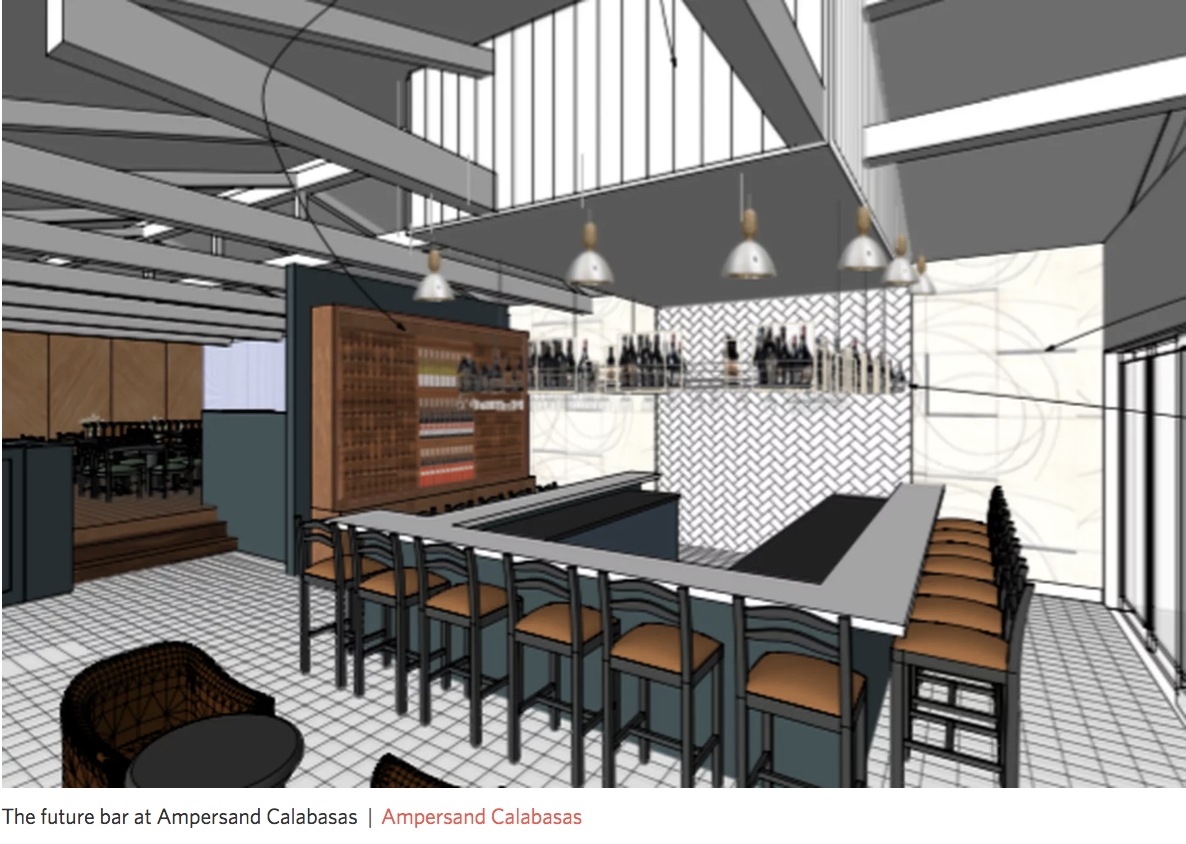 Calabasas is getting a big new restaurant soon, called Ampersand Calabasas. The upscale far valley hideaway is normally known for its wealthy locals (read: Kanye West, the Kardashians, Drake) instead of its cuisine, but perhaps there's room for both after all.
There will certainly be space at Ampersand, considering the restaurant's ambitious plans to add 160 seats across a wide, U-shaped bar, dining room, and patio. That bar will seat 40 by itself and should act as a focal point at the front of the restaurant, giving walk-in diners there a look at the action throughout the whole place. That includes pizzas and animal proteins tossed into a big wood-fired hearth, ice cream, and drinks of course. Chef Juan Carlos Olvera, formerly of Long Beach's Sky Room,will oversee the kitchen.
Ampersand comes by way of father-son restaurant team Bernard and Jonathan Rosenson. They owned and operated Cielo and The Sky Room in Long Beach for years, and also operate the upscale First & Oak in Solvang as wineries and other holdings all across the state. With Ampersand they're keen to go California cool, rocking reclaimed wood, farmers market ingredients, and simply-grilled meats. As for an opening, expect Ampersand to start serving in Calabasas come the fall.