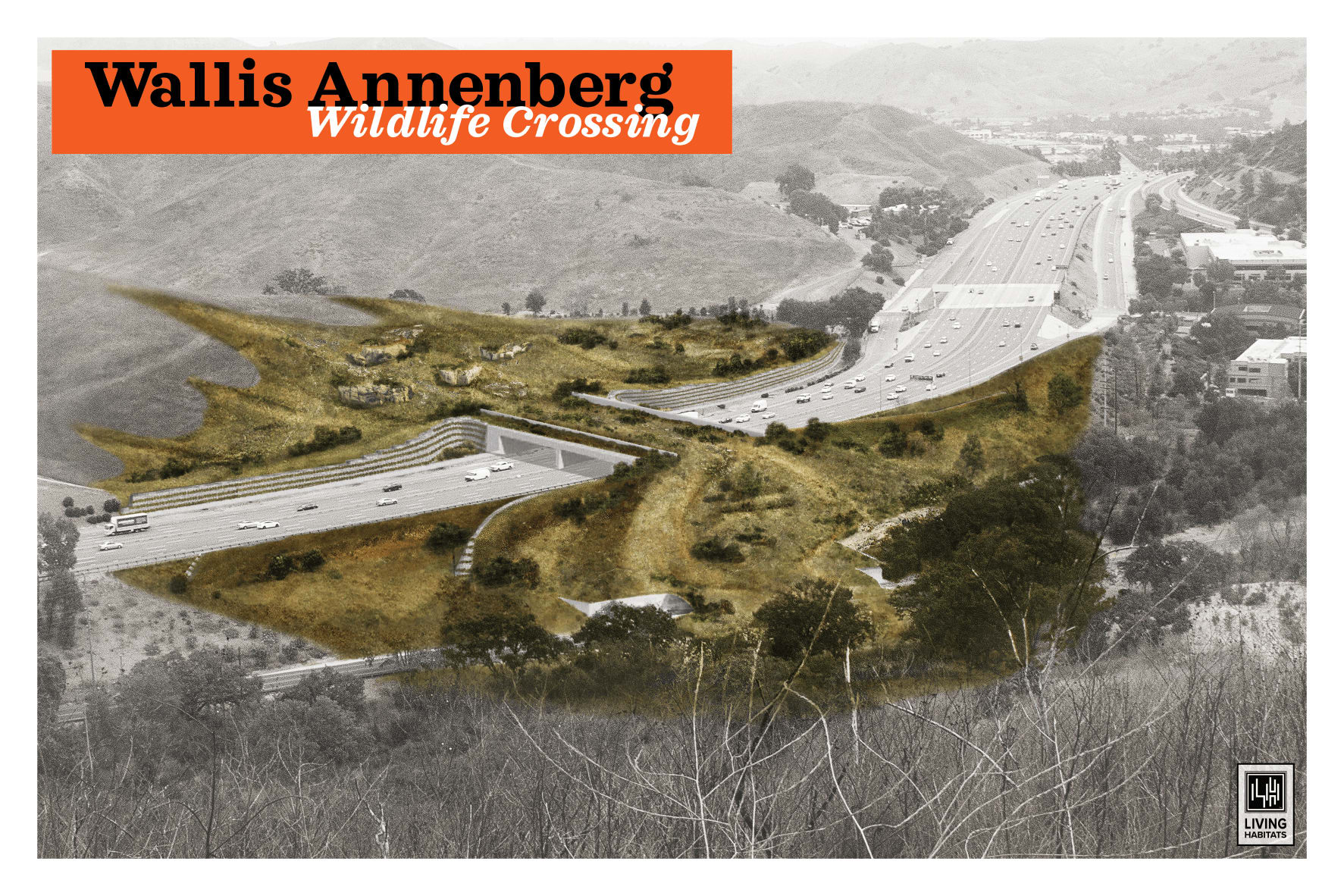 Photo Credit: National Wildlife Federation
The Wallis Annenberg Wildlife Crossing has received an allocation of $2 million from a Community Project Funding package totaling $22,601,025 for organizations in the Los Angeles area.
The funding was secured through a spending bill passed on December 23rd by Representative Ted Lieu of Los Angeles County.
Additional projects that will receive funding from this package include a supportive housing project in Marina Del Rey, scholarships for foster youth in Santa Monica, mental health crisis response teams in Hermosa Beach, and a Boys & Girls Club initiative in San Pedro.
"These projects will help tackle some of the most pressing needs in our district, including providing mental health and housing care for vulnerable people, endangered wildlife protection, and supportive programming for young students," Lieu said in a statement.
Construction on the Wallis Annenberg Wildlife Crossing began in 2022 and is expected to be completed in 2025, with an estimated cost of over $100 million. The bridge, which will span over the Liberty Canyon Road exit on the Hollywood (101) freeway, will be 210 feet long and 170 feet wide and covered in grass to provide a safe passage for the isolated Santa Monica Mountains pumas to access genetically diverse populations and avoid hazards associated with freeway traffic.
On December 23rd, a bill passed into law that could potentially expand the border of the Santa Monica Mountains and allocate additional resources to the area. Representative Ted Lieu stated that the National Park Service would conduct a three-year study to determine whether the Santa Monica Bay watershed should be incorporated into the Santa Monica National Recreation Area. If it is not included within the border, it will become its own national recreation area.