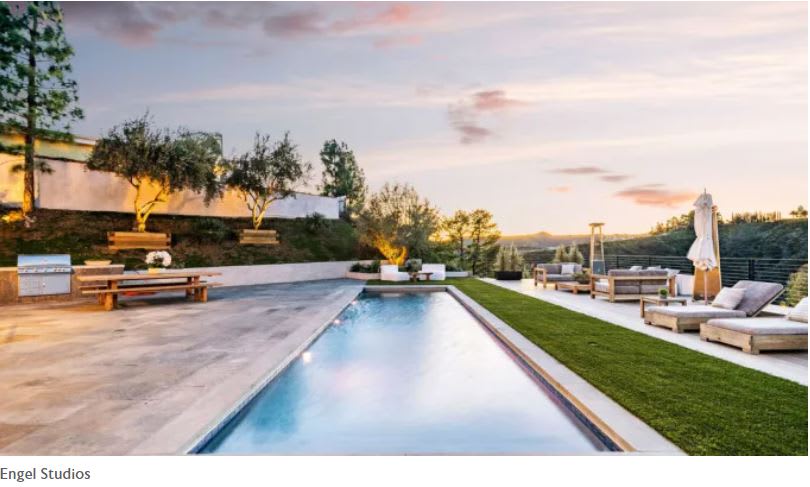 A serendipitous encounter at a Chevron gas station in Woodland Hills, Los Angeles, transformed Kristine Wellenstein's life when she purchased a Mega Millions lottery ticket last year. As fate would have it, the ticket bore the winning numbers, amounting to a staggering $426 million, and instantly catapulting her to the ranks of the wealthiest lottery winners in history.
Once a San Fernando Valley local with past residences in Iowa and Nebraska, Wellenstein has now ascended to the luxurious heights of Bel Air. Records indicate that she has invested nearly $6 million in a recently revamped property. Meticulously redesigned by Casa Design, this approximately 4,000-square-foot domicile boasts a selection of high-quality materials such as marble and limestone, Kelly Wearstler lighting fixtures, oak flooring, and cutting-edge security and smart home systems. Wellenstein managed to secure a modest discount on the residence, which was initially priced at around $6.2 million.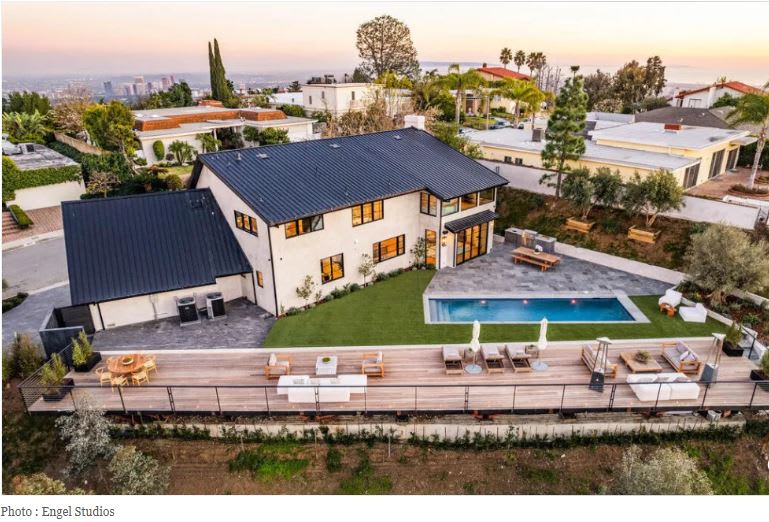 The sophisticated abode of the 52-year-old lottery winner features a metal roof, bespoke cabinetry, and a kitchen furnished with Thermador appliances. One notable aspect of the kitchen is the striking Dalmatian-inspired black-and-white marble imported from Italy, which some might find questionable in appearance. We invite our readers to share their thoughts on this distinctive design choice. The property also comprises five bedrooms, with one situated on the main floor and the remaining four on the upper level. The second-floor master suite includes a dedicated sitting area, a marble shower complete with a rainfall showerhead and dual sinks, expansive views of the picturesque hills, and a spacious walk-in closet.
The 0.38-acre estate is further adorned with approximately 1,500 square feet of patio decking, a swimmer's pool enveloped by an AstroTurf lawn, and an attached two-car garage pre-wired for an electric car charging system. The westward-facing residence is also graced with unimpeded sunset panoramas, beautifully framed by the gently undulating hills of Bel Air.
We recently wrote a blog about a more recent winner who has purchased two other amazing properties asking the question… what ARE the chances of winning the Powerball? (Check it out here.)
Turns out it's 1 in 292 million. Now, you may be thinking, "what are my chances of winning a Mega Millions jackpot? Any better?" Unfortunately, those are even worse. Mega Millions lists the odds of winning the grand prize at 1 in 302 million. So, yeah, it's a long shot. But maybe worth the gamble?
Check out these luxurious homes that could be yours, assuming the whims of fortune grant you a lottery windfall: