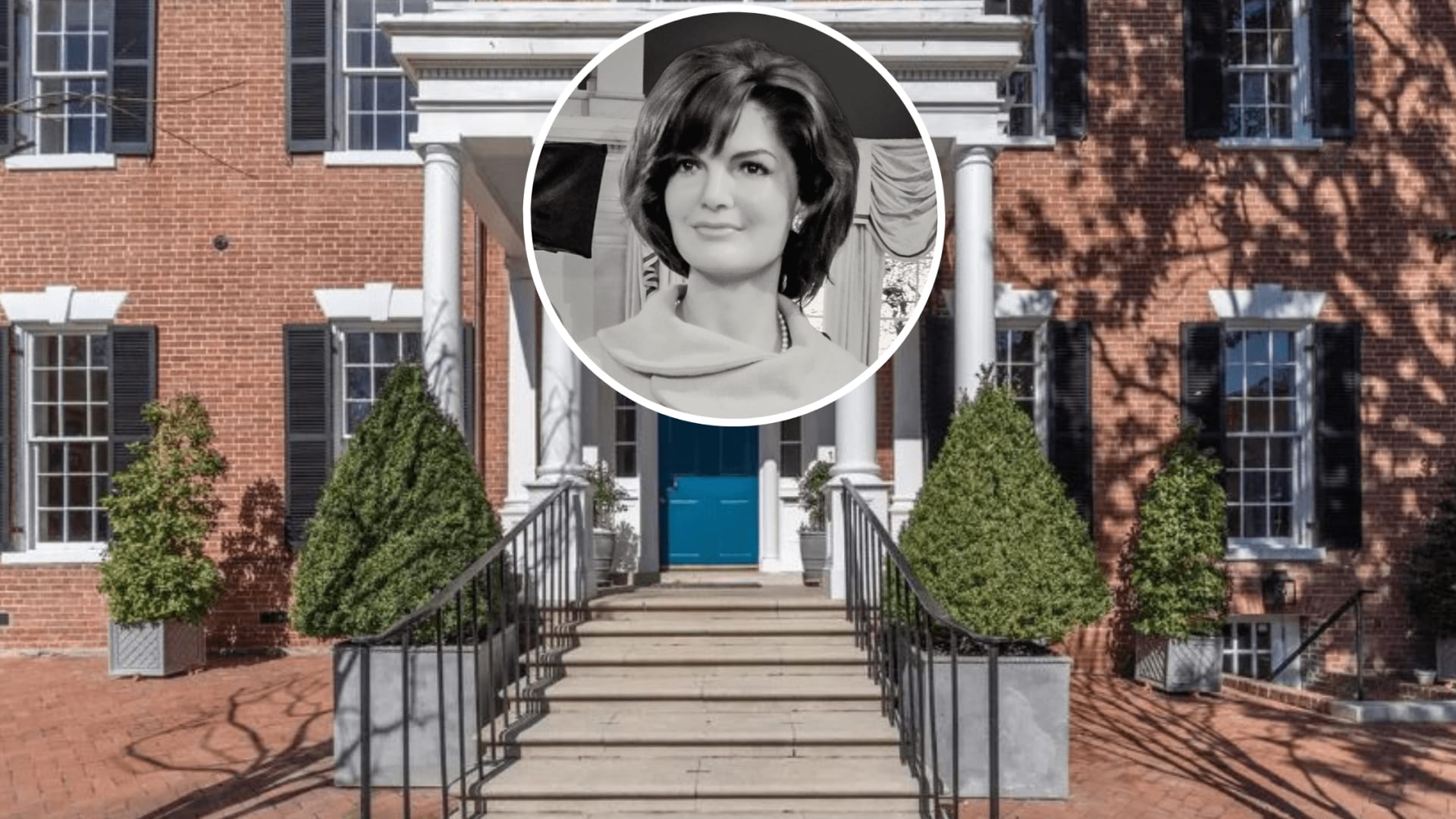 The real estate market continually benefits from the allure of the Kennedy legacy, as properties once occupied by the iconic American family can be found in some of the most prestigious locations worldwide. From Hyannis Port to McLean, Skorpios to the Côte d'Azur, these homes occasionally become available for purchase.
This spring, several Kennedy-associated properties have entered the market. In March, Domaine de Beaumont, a 9-bedroom villa on the French Riviera where John F. Kennedy spent time as a child in the late 1930s, was listed by Sotheby's for $34 million. Additionally, two Georgetown properties with ties to the Kennedys have recently been put up for sale, both offering unique glimpses into Jackie and John's storied relationship.
First, Compass has listed a $2 million property at 3321 Dent Place NW, where the couple resided during the early years of their marriage. Following their grand Newport wedding in September 1953, they rented this four-story house. While John served as a senator and commuted to Capitol Hill, Jackie pursued American history classes at Georgetown University.
The house, owned by the same family since its construction in 1942, retains many period features such as Canadian oak floors, a wood-burning fireplace, original moldings in the dining room, and an English-style garden. The Kennedys lived here for just under two years before relocating to Hickory Hill, a Georgian-style mansion in McLean, in the fall of 1955. They later returned to Georgetown and, after JFK's presidential victory, moved into the White House.
A short walk from the Dent Place home is the Newton D. Baker house at 3017 N Street NW, which served as Jackie's final Washington, D.C., residence. Following JFK's assassination in November 1963, Jackie and her children retreated to Georgetown in early 1964. Initially residing in the home of diplomat and former New York Governor W. Averell Harriman, Jackie eventually settled in the 18th-century property named after Newton D. Baker, the WWI-era U.S. Secretary of War.
Constructed in 1794, the five-bedroom home was added to the National Register of Historic Landmarks in 1976. Jackie resided there for only a year, as the public's intense interest in the former First Lady turned the home into a tourist attraction, prompting her return to New York City and 1040 Fifth Avenue.
In 2017, a businessman acquired the property and merged it with two adjacent addresses, 3009 and 3003, to create a 16,000-square-foot estate featuring 13 bedrooms. This piece of Kennedy real estate history is currently listed at $26.5 million.
Read the full article here and view the original photos.